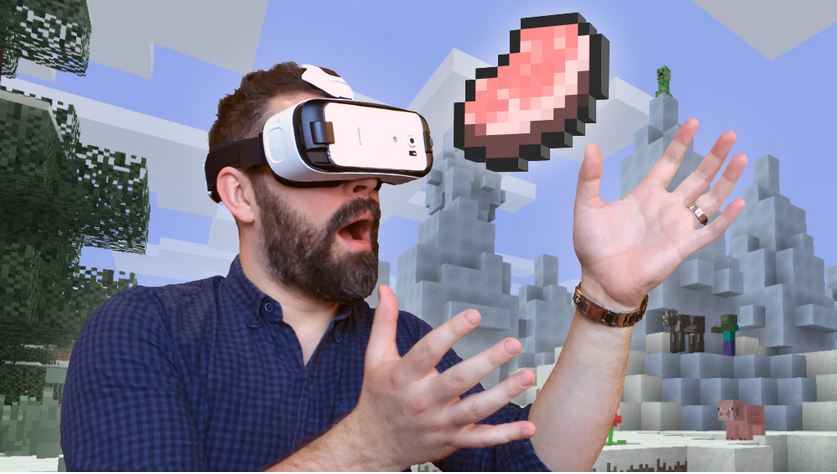 Microsoft today announced the release of Minecraft for GearVR. People who own Gear VR-compatible Samsung phones – the Galaxy S7 or S7 edge, Note5, S6 and S6 edge can now play Minecraft in VR. Minecraft for GearVR is now available for purchase on Oculus Store and it has all the features of Pocket Edition, costs the same and has cross-platform play with regular Pocket and Windows 10 editions.
We think it's a super fun way to play the game, but, as with all new technology, read up on the safety information before deciding whether it's for you. You should always take regular breaks, as longer sessions can make some players feel a bit icky or strain tired eyes. We've thought hard about this and made loads of tiny tweaks to bring Minecraft to VR, like letting you turn the camera in snappy increments. It's a bit surprising at first but quickly feels normal and is a lot easier on the brain.
Mojang team also noted that Minecraft for the Oculus Rift is still on its way. Learn more about Minecraft VR features here.