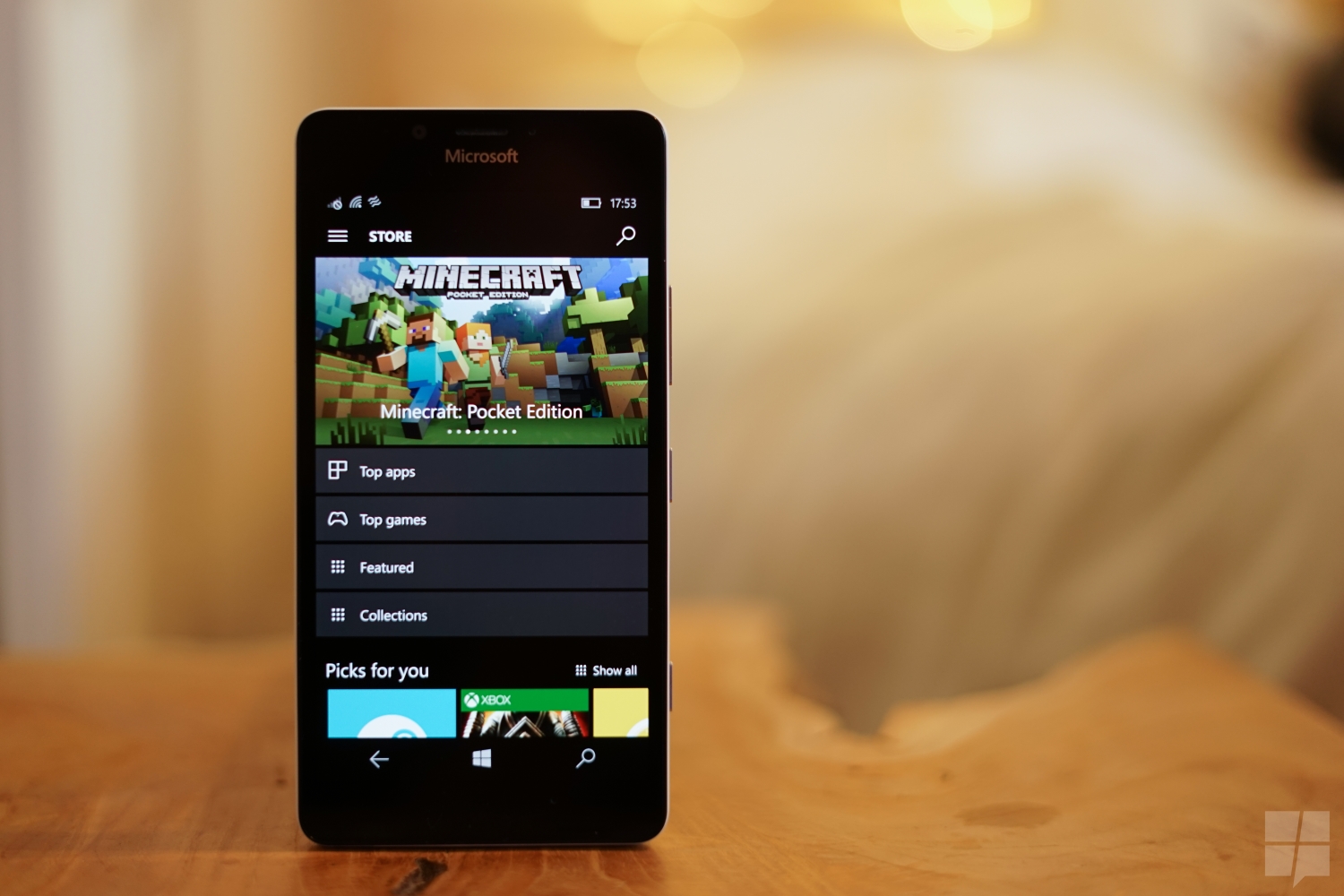 The Windows and Windows Phone stores have routinely been criticised for their having an "app gap", a perceived gap in quality and quantity of apps in the Windows stores for both PCs and Mobile devices.
Microsoft launched Windows 10 with the lofty goal of attaining a userbase so massive, even developers wouldn't be able to ignore Windows, and by extension Windows 10 Mobile and the Xbox, when considering platforms for which to develop apps.
But there's a problem, the new Windows store seemingly hasn't been doing as well as Microsoft hoped it would when it comes to developer outreach and uptake. The firm itself isn't acknowledging this fact explicitly, but a series of implicit gestures point to this.
In late 2015, Microsoft introduced a tag in the Windows store which marked apps as "built for Windows 10", this tag replaced the older universal app logo that had gone missing in the transition to Windows 10 and Windows 10 Mobile from the Windows 8.1 and Windows phone stores. Oddly enough, Microsoft has since removed that tag from the store and now does not show whether an app is a universal Windows 10 app or not.
In addition to this, Microsoft doesn't allow users to filter apps by universal Windows apps or not, even though the firm should be able to look at the store packages and determine whether an app targets Windows 10 or not.
Big name developers have also not taken to the Windows 10 vision in any appreciable number. Sure users can point out that Facebook, Twitter, and Uber are here, but there are caveats. Aside from the majority of these developers already existing on Windows, Facebook for Windows 10 is a ported OSMeta app. The firm is making use of two different app binaries that target Mobile and PCs separately by porting from their iPhone and iPad apps using in-house technology. What this means is that Microsoft's UWP may have been less of a factor in Facebook's app coming to Windows 10 than stated.
Even Twitter and Uber, despite having made noises that indicated support of Windows 10 Mobile, do not provide full support for the platform. Uber's app still dons its old logo and design language, and Twitter's periscope, gif and sticker integration features are nowhere to be found.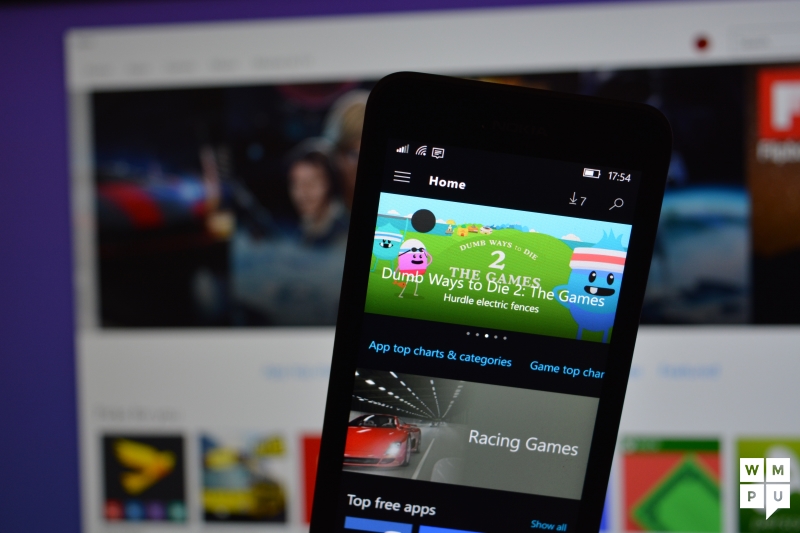 Letts's not forget promised apps that have yet to arrive, Microsoft's Wunderlist productivity app is still yet to arrive for mobile users in beta form ever, despite being announced over a year now.  WeChat and Netflix's universal apps for mobile devices have yet to materialise, despite the former demoing an app at build 2015 and the latter announcing their app at the tail end of 2015.
Even more damning is Microsoft's by the numbers page. Usually, the firm updates the app count to reflect the number of apps in the store on a near quarterly basis. Yet, since Windows 10 launched over a year ago, the firm has failed to provide any numbers beyond that of the 669k apps listed in 2015. It would be one thing if Microsoft didn't routinely deliver statistics updates for Windows 10, but the fact that the firm does mean that the Windows store app and download count remain conspicuous by their absence.
Venturebeat noticed this a while ago, pointing out that even if the store grew at a comparatively miniscule rate of 100 apps a day, it would be about to reach 900 thousand apps. That is looking less and less likely by the day. In fact, the worst case scenario would be that due to the fall of Windows phones and the culling of spam apps, the Windows store now actually has fewer apps than it did before.
Another source comes in the unlikely form of an app. 9Zen store is an app in the Windows Store which allows users to filter apps by ap type provided a list of universal apps for Windows 10. Now, while I do not belive the app count from that app to be comprehensive, it only turned up a meagre 420 universal apps by my count. Due to Microsoft not allowing users to search for universal apps in the store, that is the only concrete number we have of actual universal apps in the store, 420. Ouch.
Even when we look at the desktop app engagement – as in actual usage – the story doesn't get much better. Microsoft watcher, Paul Thurrott observes that Microsoft's Windows Store actually has less engagement on Windows 8.x and its users than it does for Windows 10 users, which lines up with my anecdotal evidence from looking at the computers of casual users as well as with developers. One developer complained to me that his app – paid – was one of the top 500 apps in the USA Store, despite having sold only 20 copies for both PC and mobile devices in the past month. Another developer pointed out that the Windows 10 store had barely moved the needle, with Windows 10 phones still taking up the majority of downloads. Yet another ex-Microsoft developer, in speaking to Kotaku about the games for the Windows store stated "The Windows Store is a giant disaster. It's on fire" I really  shouldn't have to point out how awful that is.
In my review of the Windows 10  Mobile Anniversay Update, I pointed out that the platform was not suitable for the average mobile user due to a lack of apps. I believe it is proper to expand on it here in this editorial. Due to a lack of app support, Microsoft's Windows phone platform now commands 0.3% or market share, or barely a rounding error in the mobile market, Not only are new apps not going to come out on Windows 10 Mobile – as users would have since found out but older apps are liable to drop support and move on to better platforms sooner rather than later. Even basic apps like WhatsApp and Messenger may abandon the platform like they have done to smaller platforms and like Microsoft itself does to Linux, Tizen and BB10.
This doesn't affect desktop users so much as mobile users. Desktop users have access to universal apps, Chrome apps, web-apps, Win32 apps and even more. There is a large library of software for anyone with a Windows PC or laptop to access. While Xbox users are also included in the universal Windows vision, Microsoft intends to limit the Xbox store to apps that make sense on a TV, ensuring that only a small curated number of apps make it to the TV via the Xbox. For Windows 10 Mobile users, the failure of the Windows 10 store to assuage the app flight and app gap is yet another nail in the coffin of the mobile platform. For Microsoft, it remains a dream that must be realised if relevance in the consumer market is to remain something other than a pipe dream.