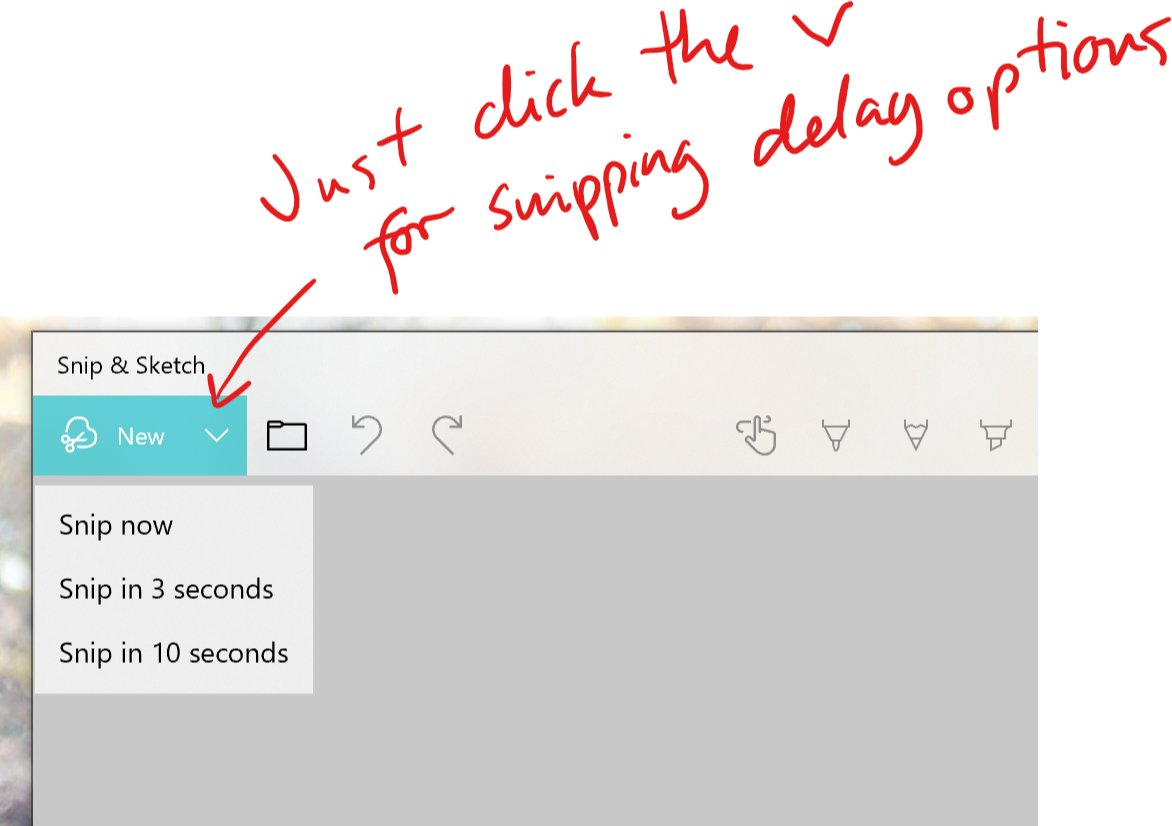 Microsoft's Snipping Tool replacement, Snip and Sketch app got updated in Microsoft Store today. This update comes with the much awaited Delayed Snipping feature. With this feature, it is now possible to choose when to start image capture mode. You can choose between "Capture now", "Capture in 3 seconds" and "Capture in 10 seconds".
In addition, this update also allows you to snip via jumplist (right-click on my taskbar icon). As usual, Microsoft has also included a bunch of bugs fixes with the update.
You can download and install the updated app from the Microsoft Store here.