Microsoft will soon introduce a new member of the Office family. The company is currently previewing Office Forms, a new service which allows users to create surveys, quizzes, and more. Currently, it doesn't seem like users can sign-up for it just yet. The official website for Office Forms states that the service will be available to Office 365 Education users, although it seems like the registration system is currently broken. Keep in mind that Microsoft already allows users to create surveys via OneDrive, but Office Forms will be a standalone service.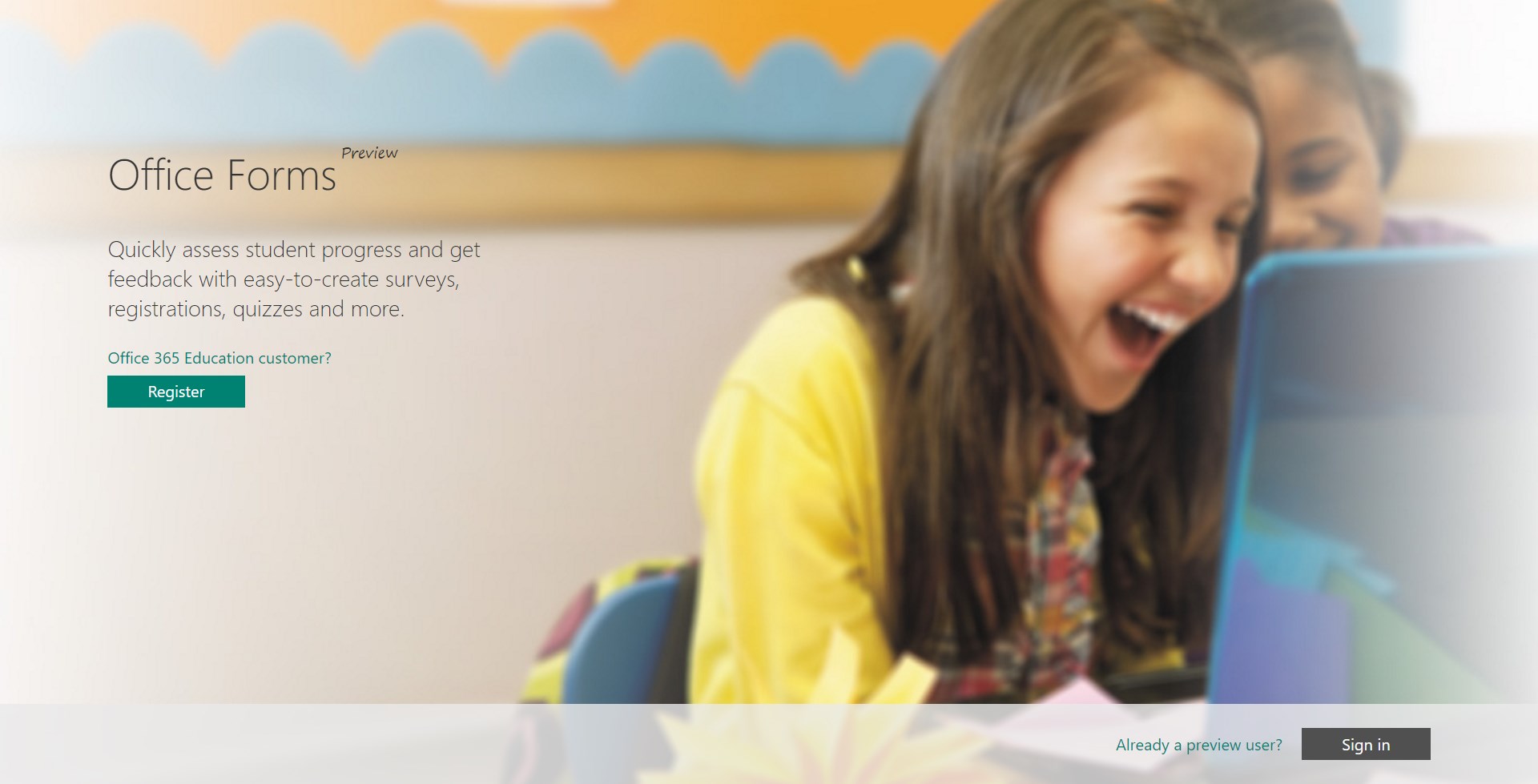 It is worth noting that Office Forms also has a Twitter account, which is currently protected as the service isn't officially announced yet. Nevertheless, Office Forms should be a pretty good competitor for Google Forms. However, it will be interesting to see if Microsoft opens it up to all users rather than restricting it to Office 365 Education users only — this will, of course, allow it to get a lot more users.
What do you think of Office Forms? Discuss in the comment section below.