Is Copilot the best AI companion out there? Help us find out by answering a couple of quick questions!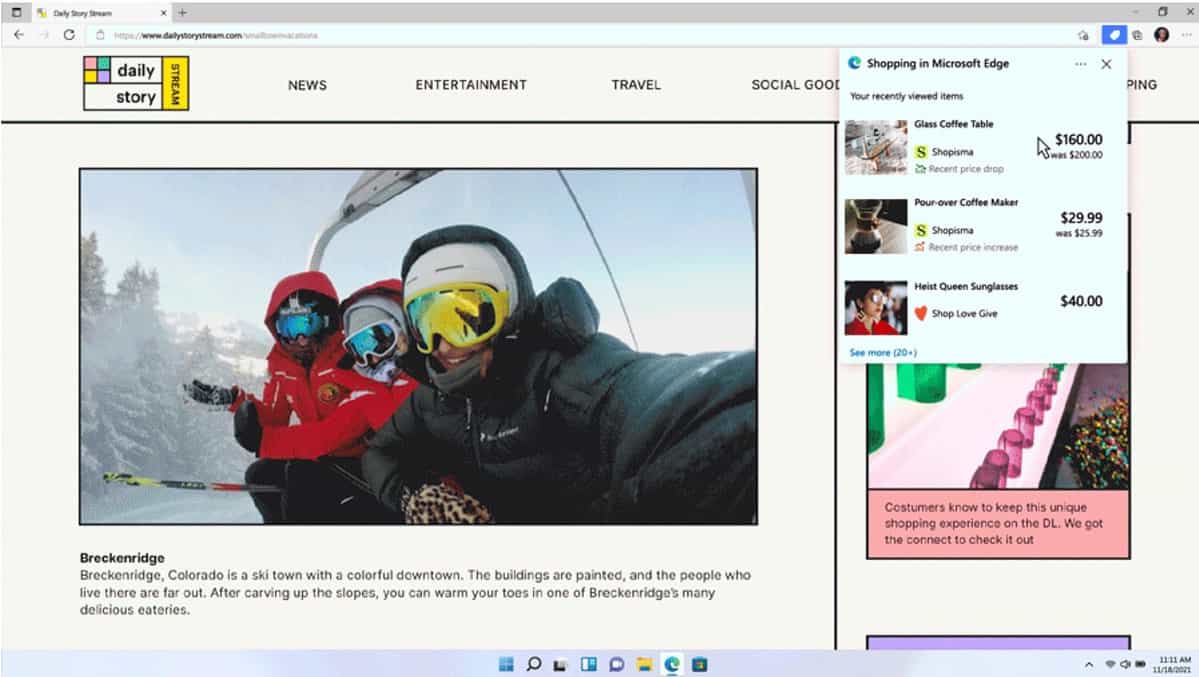 Microsoft today highlighted the new features that are available as part of the latest Edge browser update. In this update, Microsoft has included several new shopping related features, Efficiency mode to improve battery life and more. Find the full list of features below.
Shopping:
Microsoft Edge will keep an eye on products you've recently viewed and alert you of price changes. This feature is coming soon and will be built into the browser, so you just need to browse as you normally would, and Microsoft Edge will let you know if any of the items you've recently looked at have changed in price. This eliminates having to check back on each product yourself.
New shopping experience on Microsoft Bing that can help you choose ethically sourced products wherever you are on the web. Microsoft Bing has partnered with Good On You, a platform that rates fashion brands based on?their?performance on?a host of?sustainability?and social responsibility?metrics.
Coming soon, for every 10 purchases made in Microsoft Edge at eligible retailers, Microsoft will make a donation to the Eden Reforestation Project for planting trees.
Built-in price comparison and price history tools coming to Microsoft Edge on Android.
Password management:
Easy update, a new feature to make it easier for you to update your passwords. Should any of your saved credentials become compromised or need to be updated due to lack of strength/reused across multiple sites, you will now have the option to update passwords with just one click.
Rewards:
A option to pin the Rewards experience to the Microsoft Edge tool bar. You can do this by opening the three-dot menu in Microsoft Edge, right clicking on the Microsoft Rewards option and selecting "show in toolbar."
Improved battery life:
New efficiency mode in Microsoft Edge. When your device's battery is low, Microsoft Edge will set itself to efficiency mode and significantly reduce system resource usage like CPU and RAM, extending battery life and helping you get more done while on the go.
Source: Microsoft