Microsoft has released Edge version 114.0.1807.1 to the Insiders in the Dev Channel. This is the third build of the Edge 114, which was released a couple of weeks ago. But unlike the previous release, Edge Dev 114.0.1807.1 includes many new features or changes. Additionally, it focuses on bug fixes and improvements.
Microsoft Edge Dev 114.0.1807.1 introduces CTRL + SHIFT + / keyboard shortcut to auto-hide or always show the browser Sidebar. Another new feature worth noting is the experimental Profile Autofil/ Password Autosave. Besides these changes, Edge 114.0.1807.1 includes plenty of fixes and improvements. You can read the complete official changelog below to learn more about the fixes.
Microsoft Edge Dev 114.0.1807.1 changelog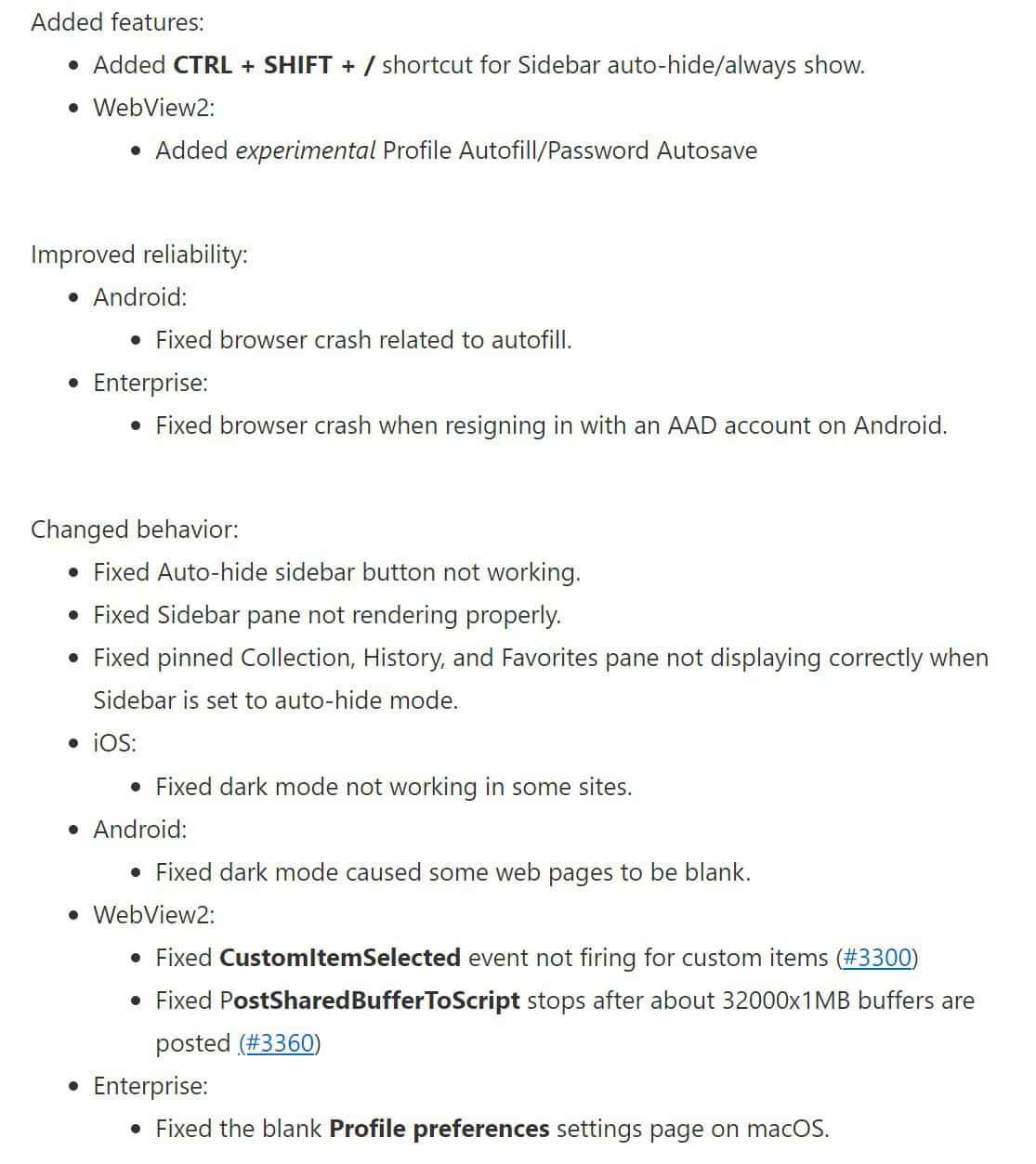 To update to the latest version of Microsoft Edge, Dev Channel users need to navigate to Help and feedback > About Microsoft Edge. You will see the update here. You need to download and install and then restart the browser to complete the installation. It is worth noting that Edge Dev 114.0.1807.1 is not available for Windows 8.1 or older PCs, as Microsoft Edge no longer supports them for Insider builds.