Is Copilot the best AI companion out there? Help us find out by answering a couple of quick questions!
Microsoft has released Edge Dev 111.0.1660.0 with new features, fixes, and improvements. However, the latest Edge Dev is currently being rolled out to Windows and macOS users. Microsoft has said that it will bring the new build to other platforms at a later date.
As for what's new, Edge Dev 111.0.1600.0 has the option to let you move all tabs to a new workspace. It also offers an Automatic HTTPS policy for enterprise users. There are no more noteworthy changes Microsoft mentioned in the official changelog. However, the latest Dev build comes with tons of improvements and fixes, which will improve your overall browsing experience.
You can read the complete official changelog below to learn more about the latest Dev build.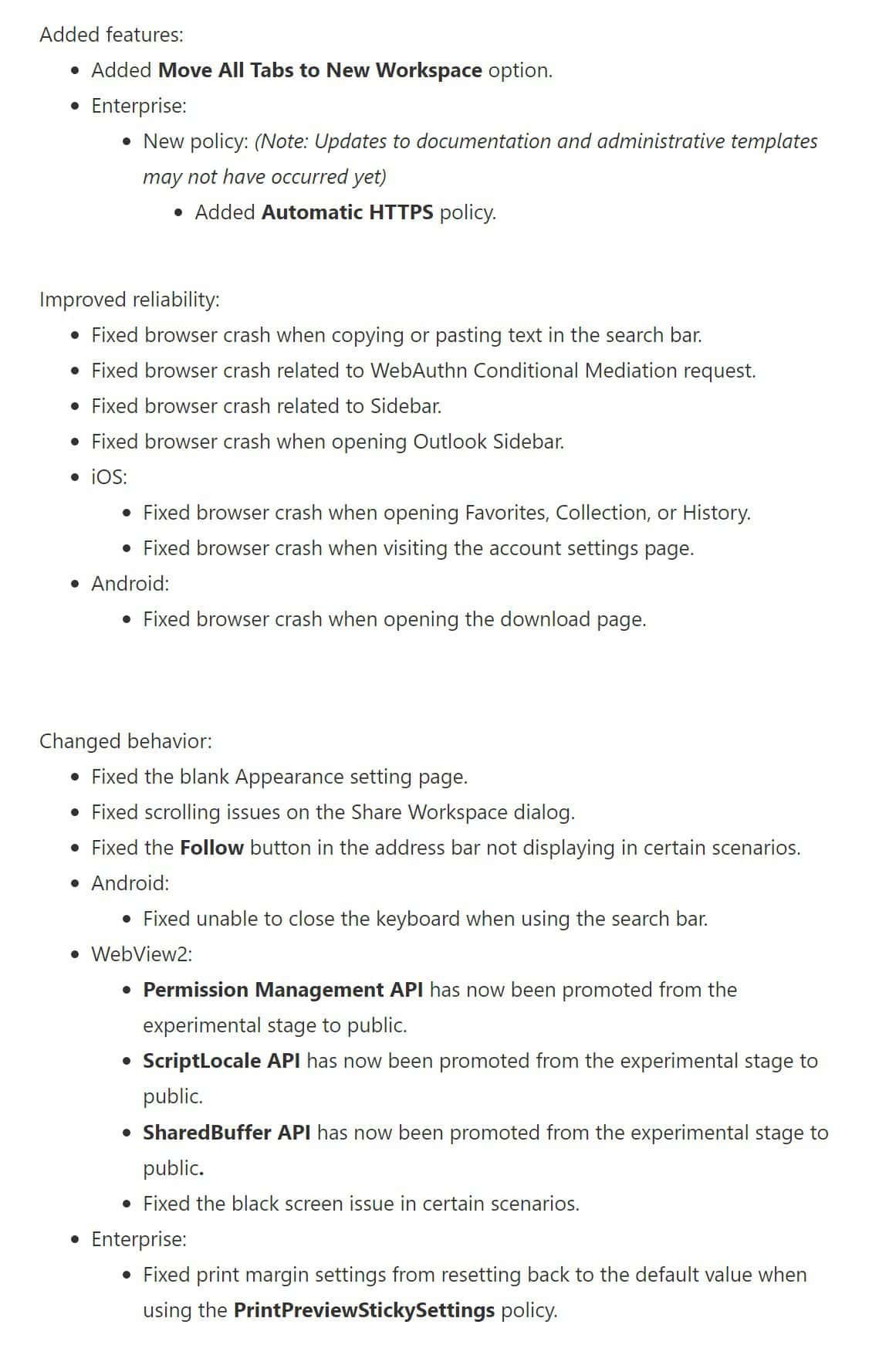 To update to the latest version of Microsoft Edge, Dev Channel users need to navigate to Help and feedback > About Microsoft Edge. You will see the update here. You need to download and install and then restart the browser to complete the installation. It is worth noting that Edge Dev 111.0.1660.0 is now available for PCs running Windows 8.1 or older, as Microsoft Edge no longer supports them for Insider builds.
Which features do you love the most if you're using Edge Dev? Let us know your thoughts in the comments section below.