Microsoft Edge 111 is already available for the Dev Channel Insiders, and now Beta Channel Insiders are also getting it. The software giant has started rolling out Edge 111.0.1661.15 to the Beta Channel Insiders with no noteworthy new features, but some new policies are there. It includes bug fixes or performance improvements.
Edge Beta 111 comes with enhanced security mode improvements. The enhanced security mode now has support for WebAssmebly for macOS x64 and Linux x64. Also, thanks to the new policy to clear IE mode data on browser exit, it can control whether browsing history is deleted from Internet Explorer and Internet Explorer mode every time Microsoft Edge is closed. You can read the official changelog below to learn more about what's new in Edge Beta 111.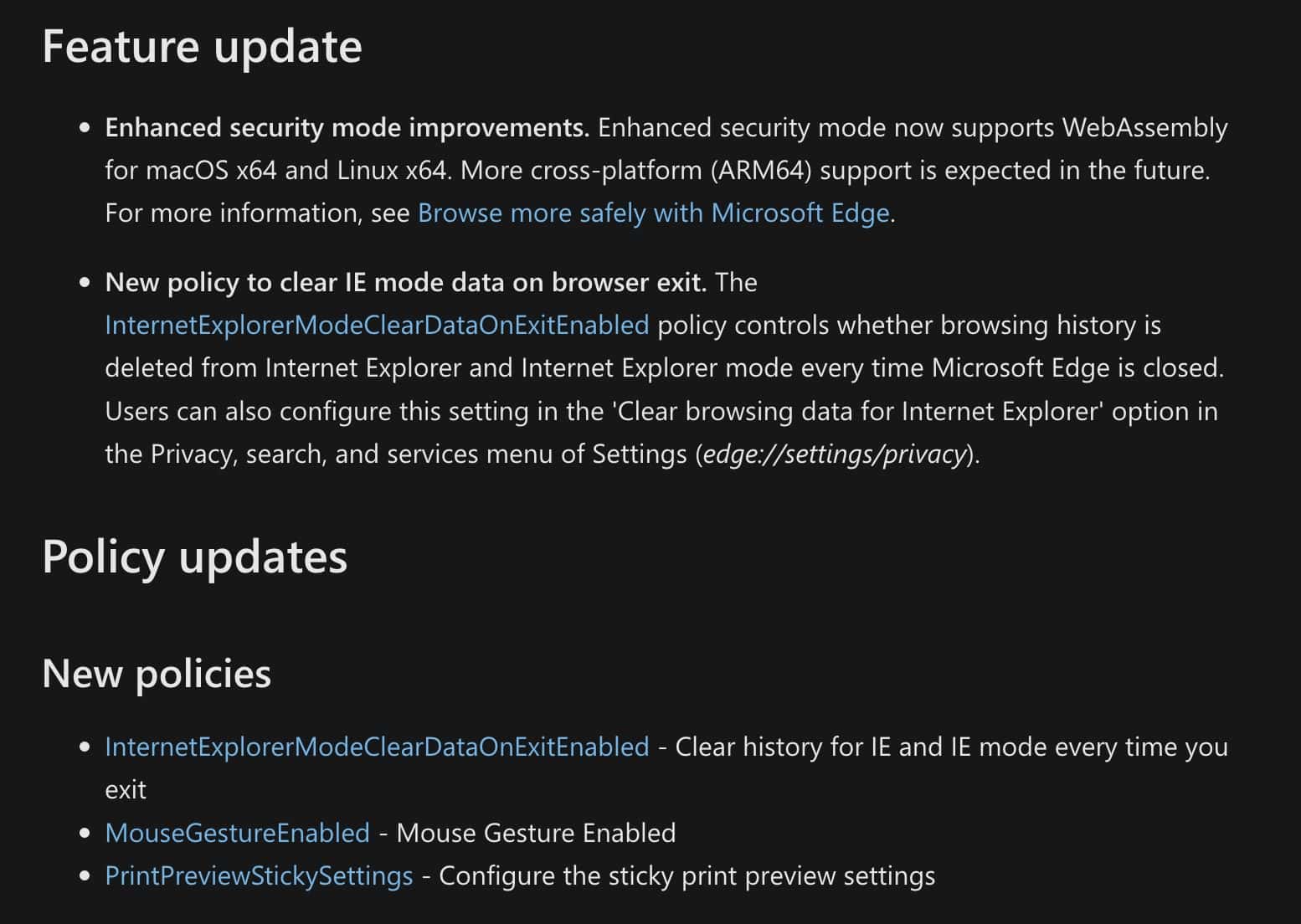 To update to the latest version of Microsoft Edge, Beta Channel users need to navigate to Help and feedback > About Microsoft Edge. You will see the update here. You need to download and install and then restart the browser to complete the installation. It is worth noting that Edge Beta 111.0.1661.15 is not available for PCs running Windows 8.1 or older, as Microsoft Edge no longer supports them for Insider builds.
Which features do you love the most if you're using Edge Beta? Let us know your thoughts in the comments section below.