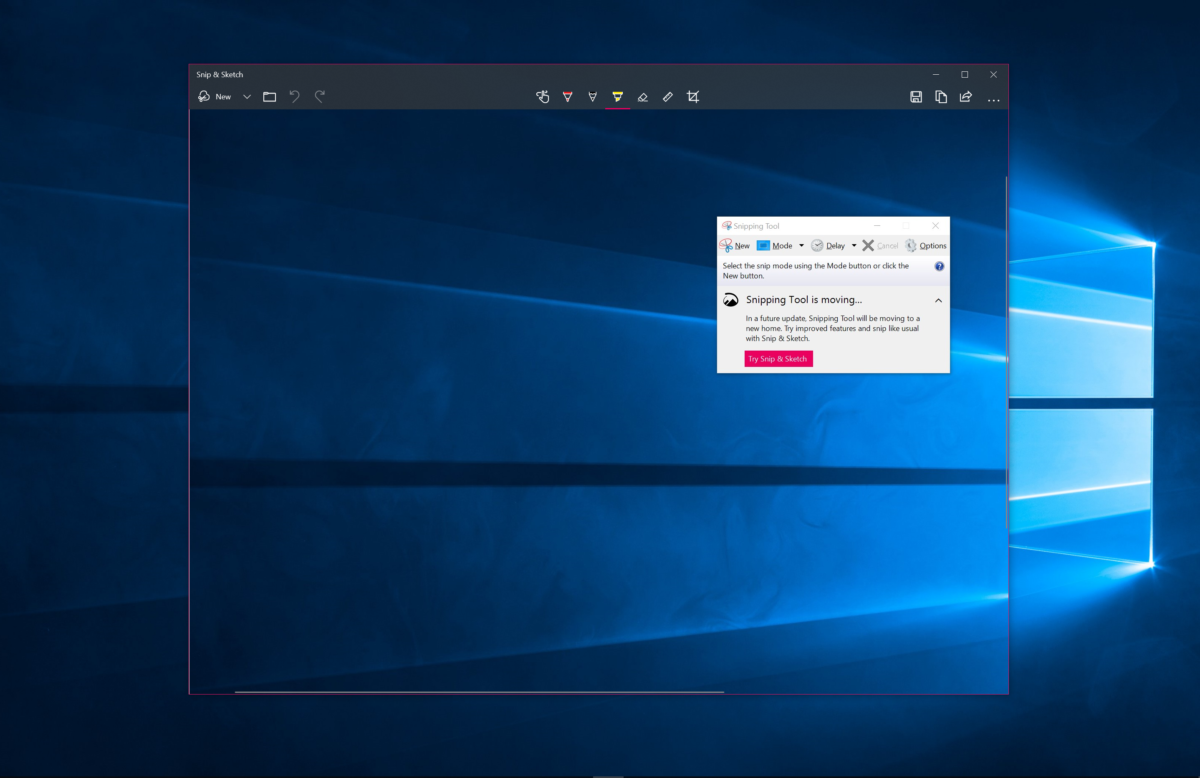 Microsoft is rolling out a new update for Snip & Sketch app for Windows 10 users. The latest update bumps the app to v10.1901.10521.0 and brings the following changes:
We fixed an issue that could result in snips being a bit blurry after saving or copying to clipboard.
We fixed an issue where copying to clipboard would fail if you switched out of the app while the copy operation was in progress.
We fixed an issue where the suggested file name was unexpectedly a GUID for snips opened from Win + Shift + S toast.
We've added Narrator (screen reader) confirmations when a snip is copied to clipboard.
We've updated the default save format to be png. You can still use the dropdown when saving to pick your desired format if it's not png.
We fixed an issue where auto-copy changes to clipboard wasn't working on return from Snip & Sketch settings.
We fixed an issue where the app might crash if you closed two app windows one after another.
We fixed an issue where the default save file location was documents rather than pictures. In fixing this we also fixed an issue where when saving the save dialog wouldn't remember where you last saved a snip.
The app should automatically get updated but if you want to do it manually then you can head to the Microsoft Store and get the latest update. The update was made available to the Skip Ahead Insiders last week and is now available for users on Windows 10 v1809