Is Copilot the best AI companion out there? Help us find out by answering a couple of quick questions!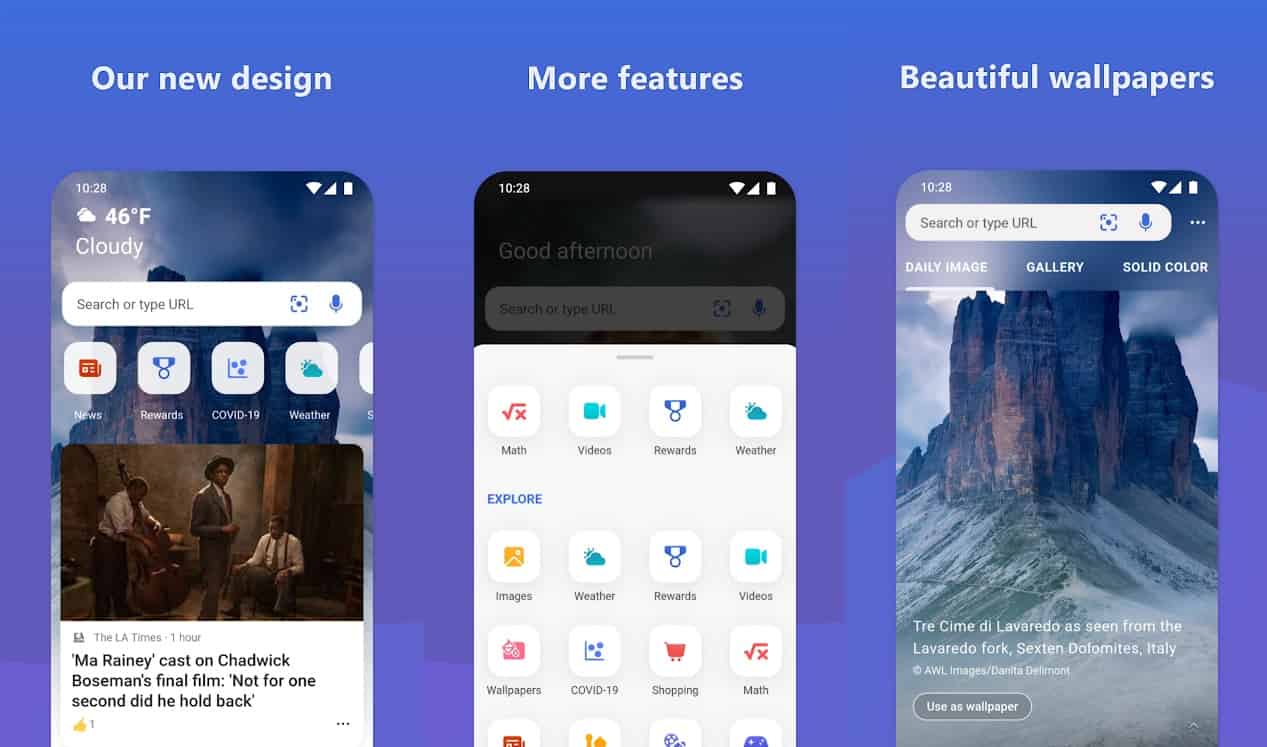 Microsoft recently released a major update for Bing Search app on Google Play Store. In this new update, Microsoft has redesigned the Bing app with a new home page and several improvements. You can find the full list of features available in the Bing app below.
Microsoft Bing app features:
New homepage: See top news, stay updated on topics you're following, and get quick access to Microsoft features
Search: Get the same trusted search results and more
COVID Tracker: Monitor the latest case numbers, trends, news, and vaccine info
Weather: See the forecast for today and the week ahead
Visual Search: Search right from your camera or by uploading a picture
Sports: Track scores, standings, news, and more
Rewards: Earn points toward free gift cards and more
Wallpaper: Pick from a collection of beautiful images featured on the Bing homepage
Voice search: Tap the mic icon and use your voice to search
Video and images: Search and browse visual media across the web
Translator: Get quick translations in more than 70 languages
Unit converter: An easy-to-use tool that converts in 18 different unit categories
Shopping: Find great deals and coupons for retailers
Math: Enter math problems and get step-by-step solutions
Esports: Watch livestreams, get the latest news, and more
Games: Find Sudoku , matching tiles, quizzes, and other quick distractions
You can download the updated Microsoft Bing app here from Play Store.