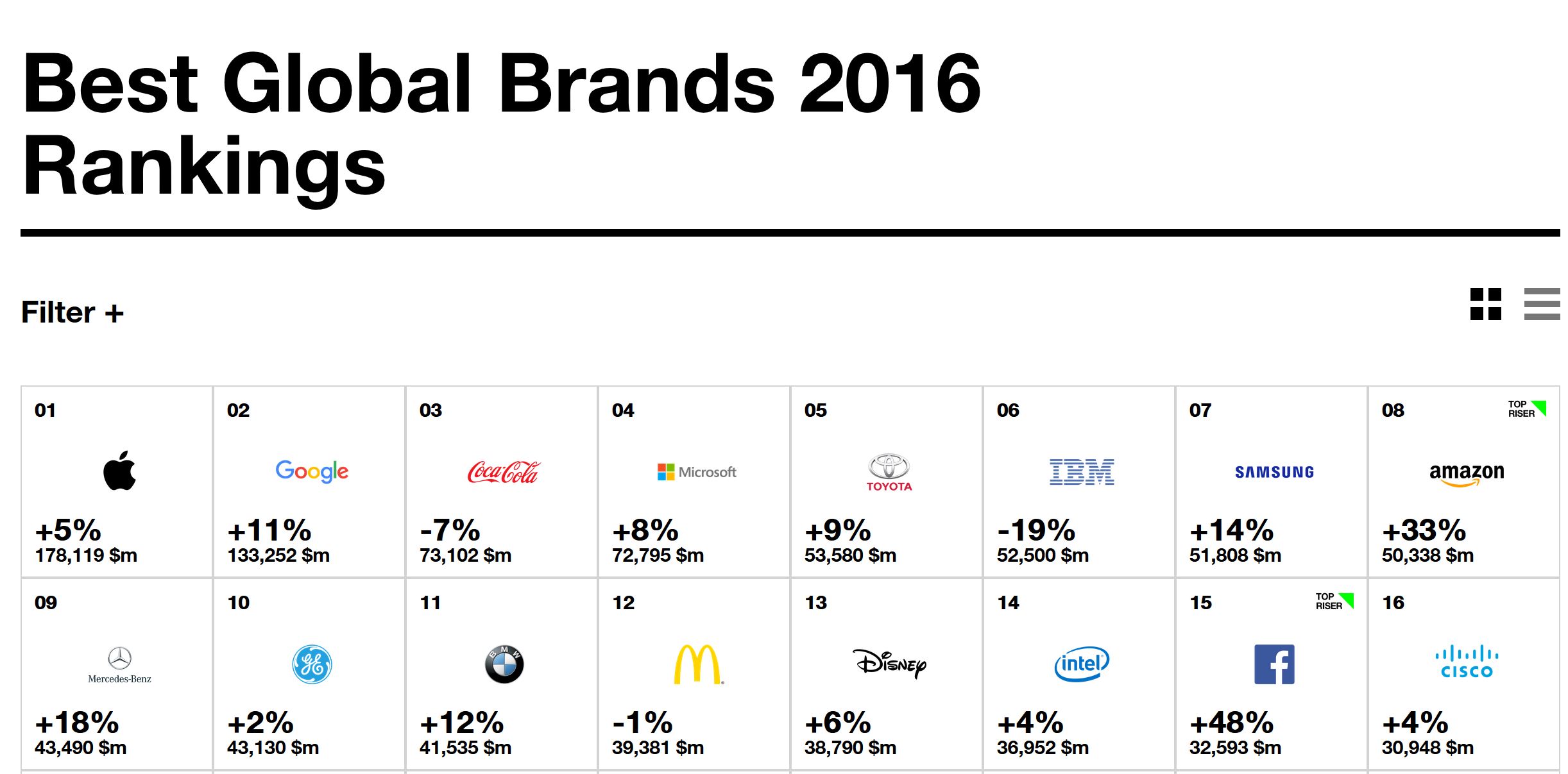 Interbrand today released its 2016 Best Global Brands report. Microsoft was ranked No.4 in the list and its brand valuation was up by 8% to 72.79 billion. Apple, Google and Coco Cola were ahead of Microsoft on the list. The world's five Top Growing Brands include Facebook (48 percent growth), Amazon (33 percent), LEGO (25 percent), Nissan (22 percent) and Adobe (21 percent). I'm surprised that Adobe is on the fastest growing list and IBM is on the Best Global Brands list ahead of Samsung, Facebook, Amazon and others.
The ranking is based on three key components that contribute to a brand's cumulative value:
The financial performance of the branded products and services
The role the brand plays in influencing customer choice
The strength the brand has to command a premium price or secure earnings for the company
Do you think Microsoft's ranking on this list is correct? Let us know your thoughts in the comments section below.