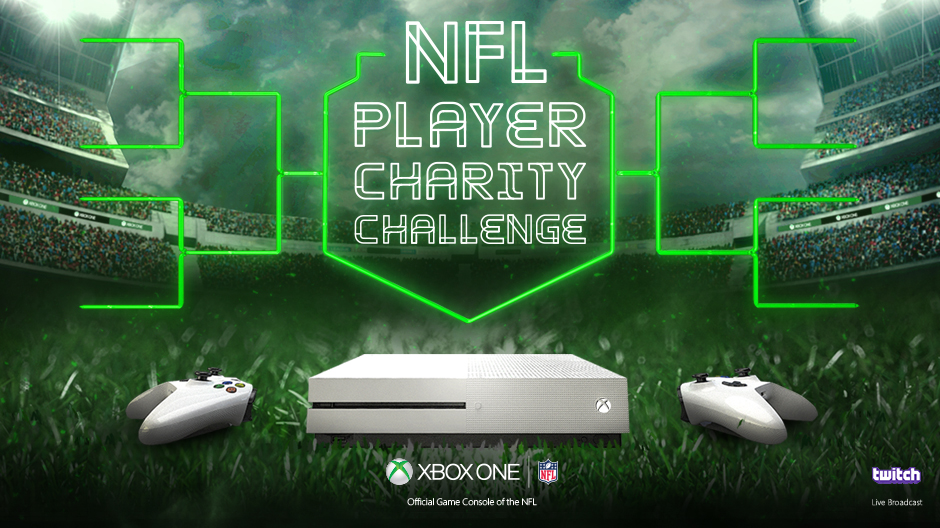 Microsoft today announced the launch of Xbox NFL Player Charity Challenge. It is an online Madden Tournament, eight high-profile NFL players will compete in a bracket format at local Microsoft Stores, with matchups livestreamed via Twitch. Fans will be able to participate by filling out a tournament bracket online or at the Microsoft stores and following the matchups on Twitch. The final two players will compete for bragging rights as the best Madden player. Also, they can donate for a charity of their choice at Microsoft's expense.
Fans can get in on the action by filling out a bracket prior to the tournament, and following along throughout the season by submitting weekly picks! Entrants who come the closest to picking the exact score of the match each week will receive a weekly prize, such as autographed merchandise, NFL Shop gift cards, and Xbox accessories. And for every completed bracket and weekly pick submission, entrants receive one free entry into the Grand Prize Sweepstakes, for a chance to win a trip for two to Super Bowl LI in Houston! The Grand Prize Sweepstakes will close on December 6, 2016. No purchase necessary.
Visit this link for more details.