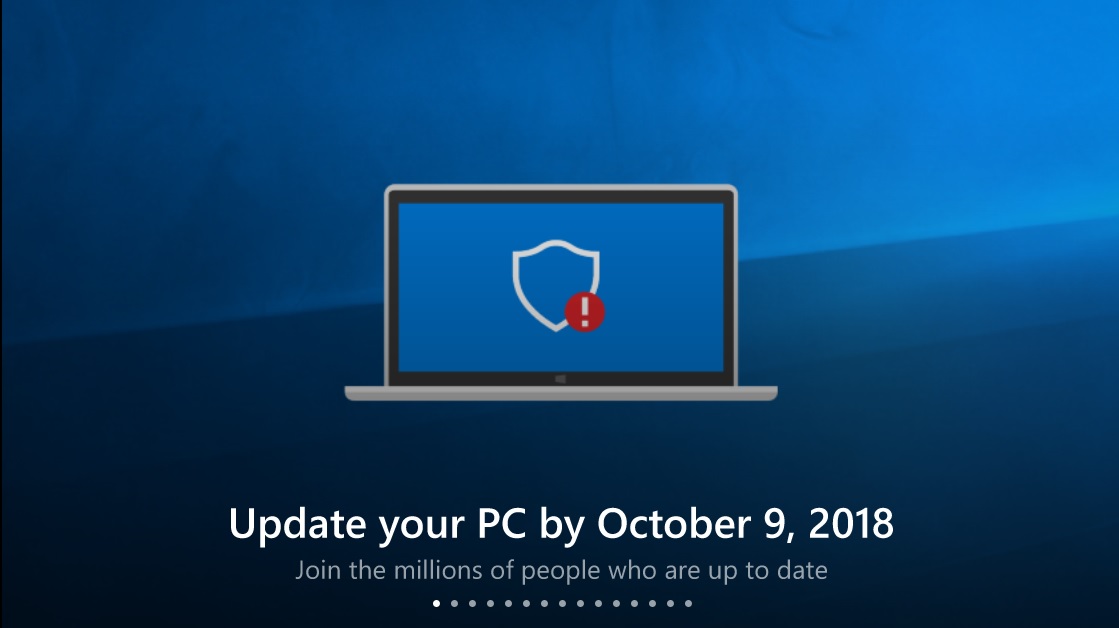 Microsoft had earlier announced End of Life (EOL) for the initial Windows 10 Builds. For those who don't know, End of Life support is a term used by manufacturers to indicate the end of useful life of a particular product or service. It means that the company will stop marketing, selling and giving support for that product or service because it's no longer feasible. In case of softwares, the company usually advice users to upgrade to the latest version when they make End of Life Announcement (EOLA).
Microsoft did a similar thing with the initial Windows 10 Builds. The company announced EOL support and instructed users to move on to newer builds like 1709 and 1803. However, Microsoft has also added several exceptions to the EOL which allows the company to seed updated to the specific audience even after EOL support. Microsoft currently gives 18 months support from the date of release after which it instructs users to upgrade to a newer build. However, below are some of the exceptions to the rule.
Windows 10 Version 1507 – Windows 10 Enterprise V1507 LTCS installations are supported until 2025.
Windows 10 Version 1511 – Enterprise and Education editions in this version reportedly still received security updates six months after its discontinuation as well.
Windows 10 Version 1607 –Enterprise and Education editions continue to receive security updates for six months after. Regarding this version, Microsoft Support official page mentioned distinctly that even though quality and security updates will no longer be supported by Home or Pro Editions, however, Enterprise and Education editions will continue to receive six months of additional servicing free of cost.
Systems with Clovertrail CPU will also continue to receive updates until 2023 whereas LTSC versions will continue to receive support until 2026.
It's always recommended to update to the latest version of an Operating System but sometimes it's not easy to do so, especially for Enterprises. We have seen many attacks in the past that involved old softwares. That said, Microsoft is trying to keep all the versions of Windows 10 updated to make sure users are protected against threats and cyberattacks.