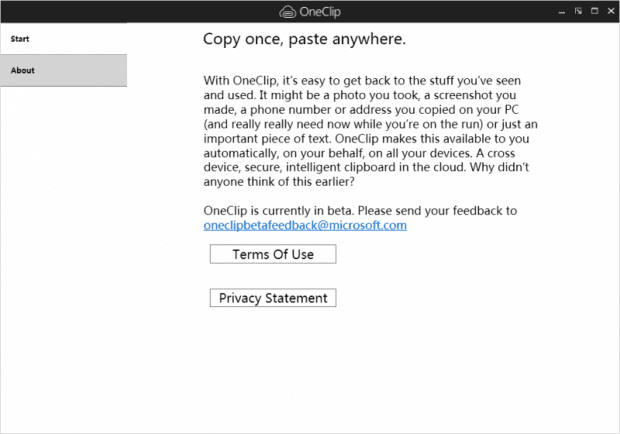 Microsoft is developing a new cross-platform clipboard called OneClip. OneClip allows you to easily get back to the stuff you have been using on various devices. It might be a photo you took or the text you copied. OneClip will make them available on all the devices automatically. I think it will be really useful to copy anything once and it is available to paste everywhere across devices. What do you think of this idea?
This app is already in internal beta within Microsoft. You can find the store listing here. Microsoft Office team is currently developing no.of light weight apps and services that is aimed to increasing the productivity of the consumers.
Update: You can download iOS, Android and Windows apps here.
via: WalkingCat