Is Copilot the best AI companion out there? Help us find out by answering a couple of quick questions!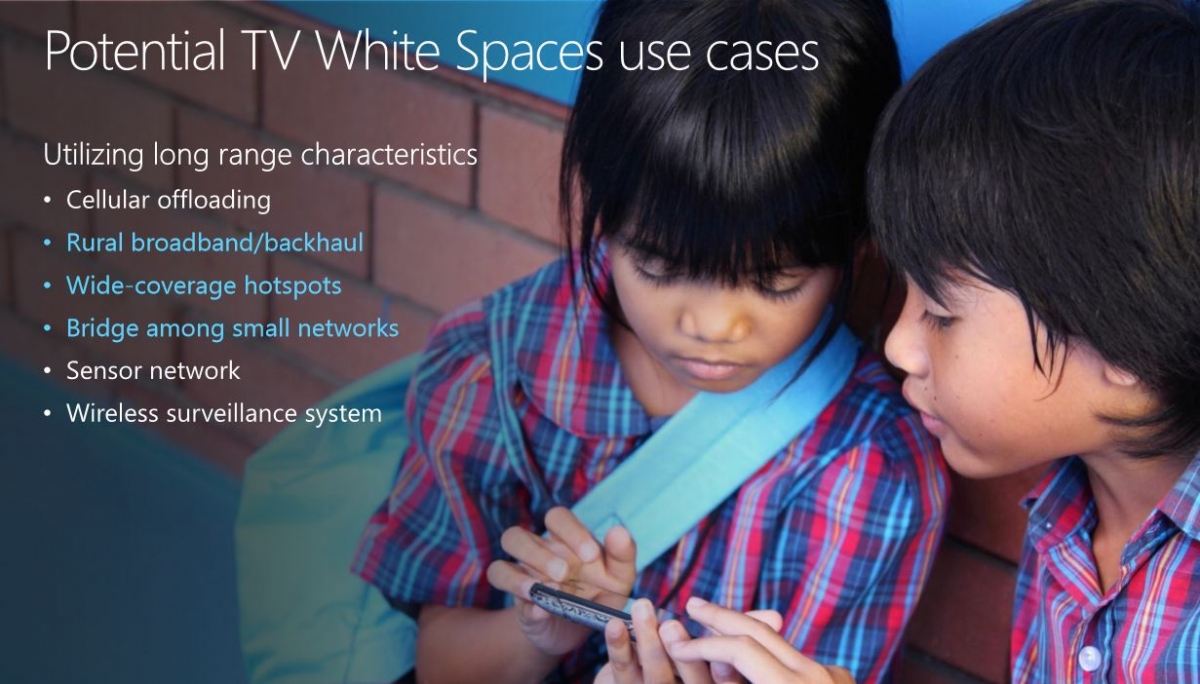 Microsoft has been pushing for White Spaces Internet for more than a decade, with varying amounts of success around the world.
Microsoft's White Space technology offers wide area long distance wireless networking over the old television bands, offering higher throughput, low power usage and greater penetration into buildings.
Globally, the white space technology has been successfully deployed in the US and Singapore and is being tested in Kenya, Tanzania, South Africa and the Philippines.
Now in their latest move, they have registered a new trademark for a service related to the technology named Airband.
The trademark pertains to two uses.  One, for "Computer hardware, software and software applications to provide internet connectivity services to white space telecommunications channels, networks and databases" and the other for "Providing business information and consulting in the field of white space telecommunications and internet connectivity; promoting public interest and awareness of white space telecommunications and internet connectivity."
The trademark dates from the 16th January 2018, so is still quite fresh. Microsoft has however spoken about their Rural Airband Initiative in July 2017 where they spoke of the need to address the connectivity device between rural and urban youth.
"It's our biggest push for broadband coverage," Microsoft President Brad Smith is noted as saying recently. "We're putting in a big stake and hope to close the gap entirely in five years."
Microsoft has been lobbying the FCC to keep three channels below 700 Mhz available free to use, but has hit opposition from the National Association of Broadcasters, who noted "It's the height of arrogance for Microsoft, a $540 billion company, to demand free, unlicensed spectrum after refusing to bid on broadcast TV airwaves."