Through the power of AI, Bing Rewrite feature allows users to rewrite text content based on multiple tones, formats, and lengths. The Bing Rewrite feature is already available via Compose feature in the sidebar of Microsoft Edge. The Compose feature is more suitable in the case of long form content. But when you are drafting a simple social media post such as a tweet, it would be better if the rewrite feature is available right inside the compose window where you are drafting the content.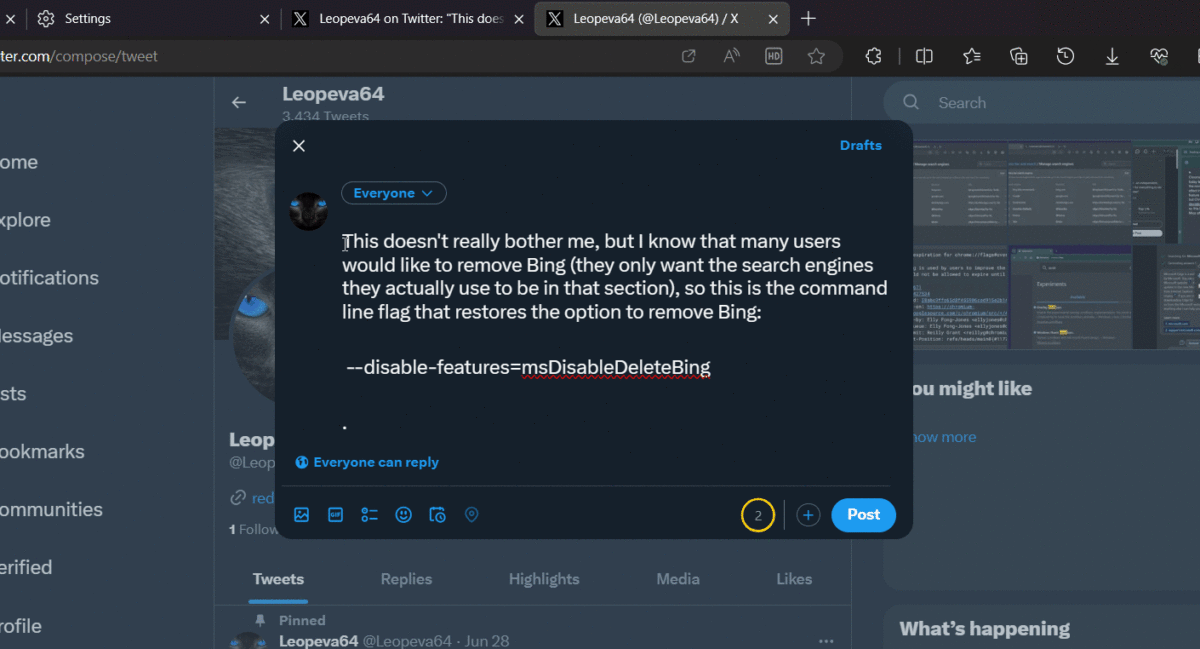 Tech enthusiast Leopeva64 recently spotted a new feature in Edge Canary build that will allow you to rewrite content with a simple click. As you can see in the GIF above, to rewrite content, you have to just select the text you want to rewrite and click the new 'Rewrite' option that appears. Once clicked, a small pop-up will appear with rewritten content. You can either click 'Replace' to use the rewritten content or click 'Adjust' to tailor drafts based on your preferred tone, length, phrasing, and more.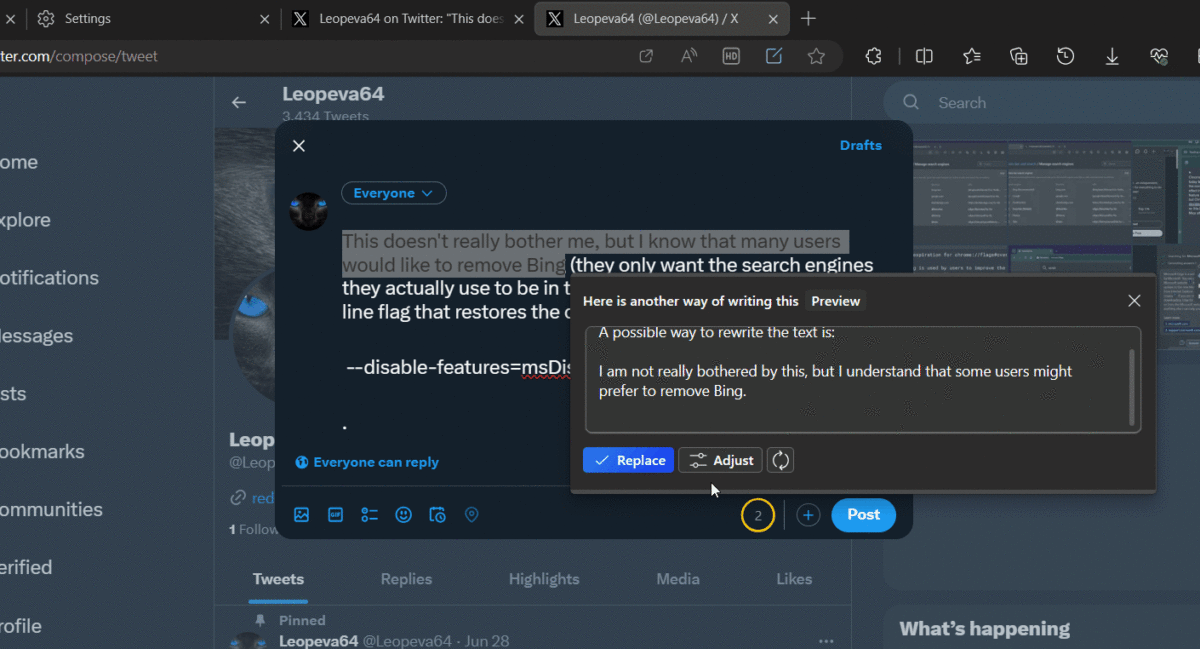 For smartphone users, Microsoft's SwiftKey keyboard app offers a similar functionality with Bing integration. Users can rewrite the content they type on their phone with just a few taps.