Is Copilot the best AI companion out there? Help us find out by answering a couple of quick questions!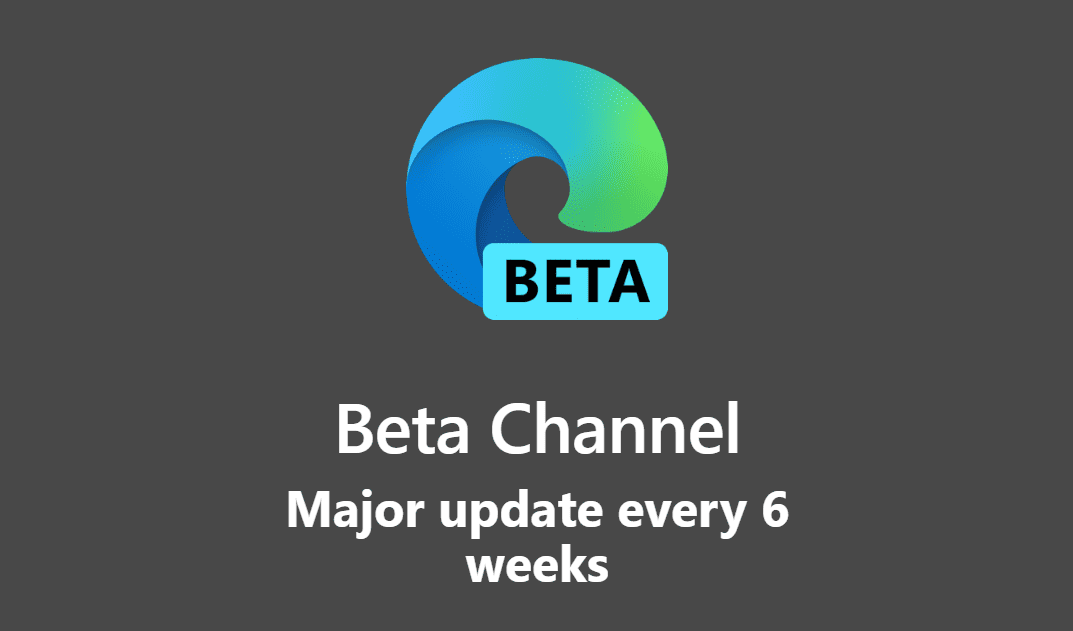 Today Microsoft released Microsoft Edge Beta Build 97.0.1072.21 as part of their regular 4-weekly update cycle.
The Beta channel is considered to be the most stable preview channel, only releasing features well tested in the Canary and Dev version of the browser. The last major release was on 28nd September, with more minor bug fixes since.
Microsoft Edge Beta Build 97.0.1072.21 brings the following new features and improvements:
Use current profile to sign into websites when multiple work or school accounts are signed in on a device. When multiple work or school accounts are signed in on a device, users will be asked to choose an account from the account picker to continue their visits to websites. In this release, users will be prompted to allow Microsoft Edge to sign in to the websites automatically with the work and school account signed into current profile. Users can turn this feature on and off in Settings/Profile preferences.
Add support for Microsoft Endpoint Data Loss Prevention (DLP) on MacOS. Microsoft Endpoint DLP policy enforcement is available natively on MacOS.
Open digitally signed PDF files. Digital signatures are used extensively to validate the authenticity of, and changes to, a document. Users will be able to validate the signatures for PDF files directly from the browser, without the need for any add-ins.
Citations in Microsoft Edge. Citing sources for research is a common requirement for students. They have to manage many research references and sources, which is no easy task. They also have to translate these citations to proper citation formats like APA, MLA, and Chicago. This new "Citations" feature in Microsoft Edge (now in Preview) gives students a better way to manage and generate citations as they research online. With Citations turned on in Collections or from Settings and more (Alt-F), Microsoft Edge automatically generates citations that students can use later so they can stay focussed on their research. When they're done they can easily compile these citations into a final deliverable. For more information, see Previewing Citations in Microsoft Edge
Policy updates
Edge Beta can be downloaded at Microsoft here.