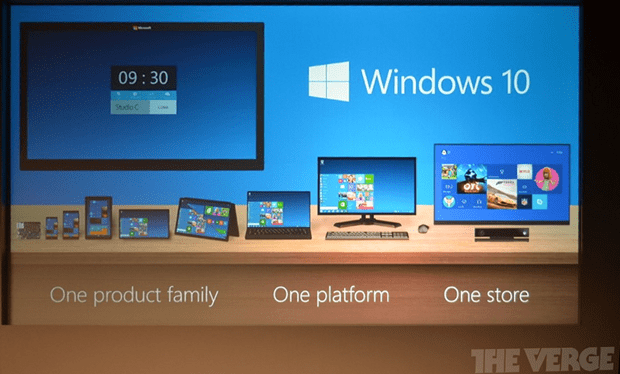 At today's Windows Threshold event Microsoft confirmed the next version of Windows Phone will be called Windows 10.
Microsoft said the OS wills scale from 4 to 80 inches, but confirmed the phones will not have a desktop.
Joe Belfiore said:
We're trying to blend the experience across PCs, tablets. The best way to think of it, it will be a natural step forward from the Windows 8.1 model.
Microsoft has not revealed what the new features of Windows 10 for phones will be, but like the desktop version we expect great enterprise manageability and possible some UI changes. The OS is also expected to share an app store based on Universal apps with Windows 10 desktop.
Via The Verge.com