Microsoft is preparing to release the next major update to Windows 10 in October this year with the October 2018 Update.
One of the areas which have had a small bit of attention is the Bluetooth stack in the OS.  Windows 10 already supports Bluetooth 5.0, and with this update, Microsoft has added support for one new profile, according to the entry in the Bluetooth SIG.
Windows 10 1809 adds support for the Bluetooth Phonebook Access Profile, which is generally found in phones and which allows car head units for example to download a list of your contacts.  The feature was already in Windows 10 Mobile, but now for the first time has come to Windows 10 desktop.
The reasons are unclear, and one can speculate about new phone-like Windows 10 devices, greater support for making phone calls with SIM-enabled Windows 10 PCs or even using Bluetooth as a way to hack better integrate with phones running other operating systems, much like the Your Phone app allows limited integration between Windows 10 and iPhones.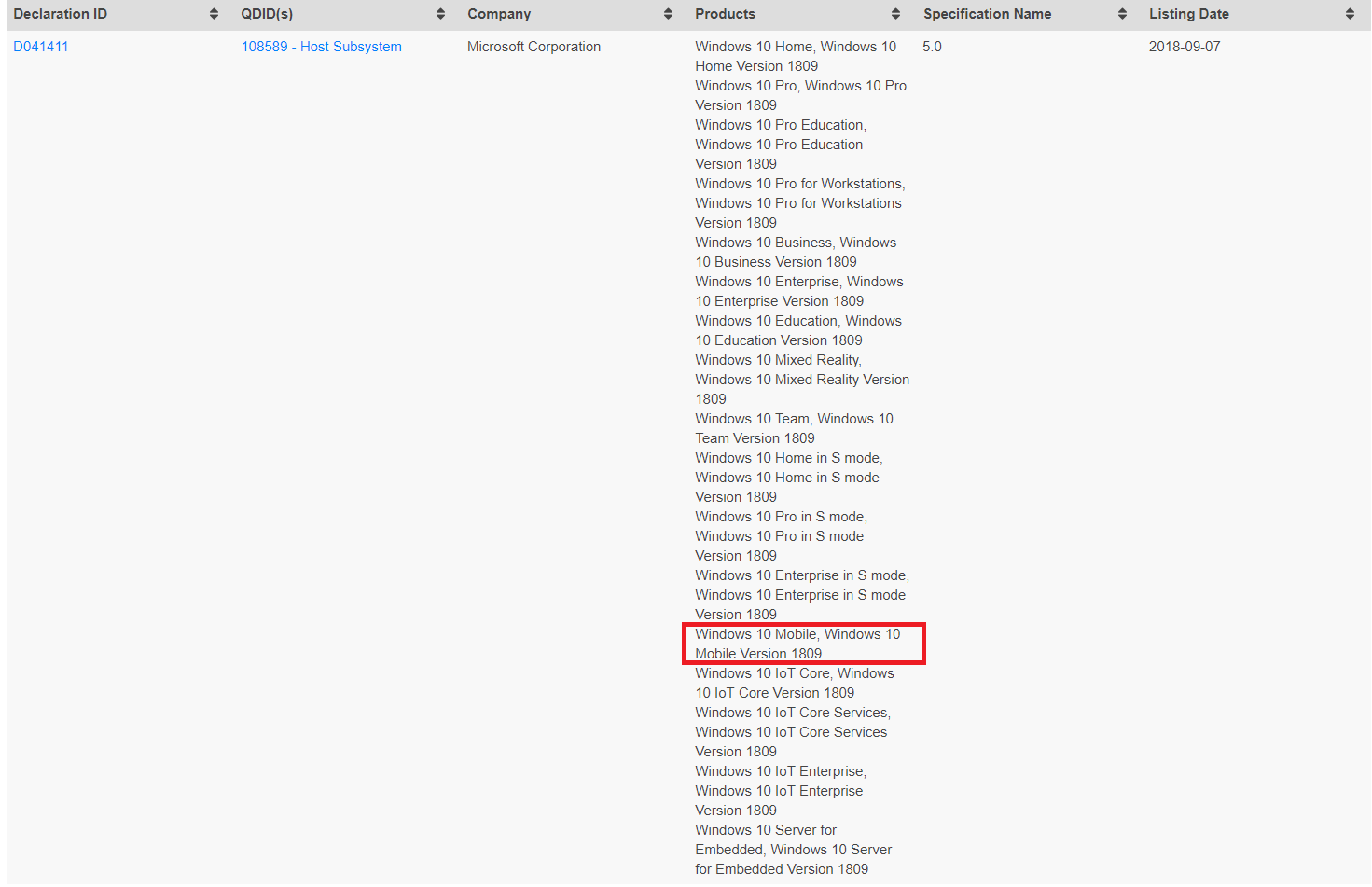 The listing once again also confirms that there exists a version of Windows 10 Mobile which Microsoft continues to update to the latest version of the operating system, but of course that is neither here nor there.
Which explanation do our readers prefer for the addition of PBAP to Windows 10 1809? Let us know below.