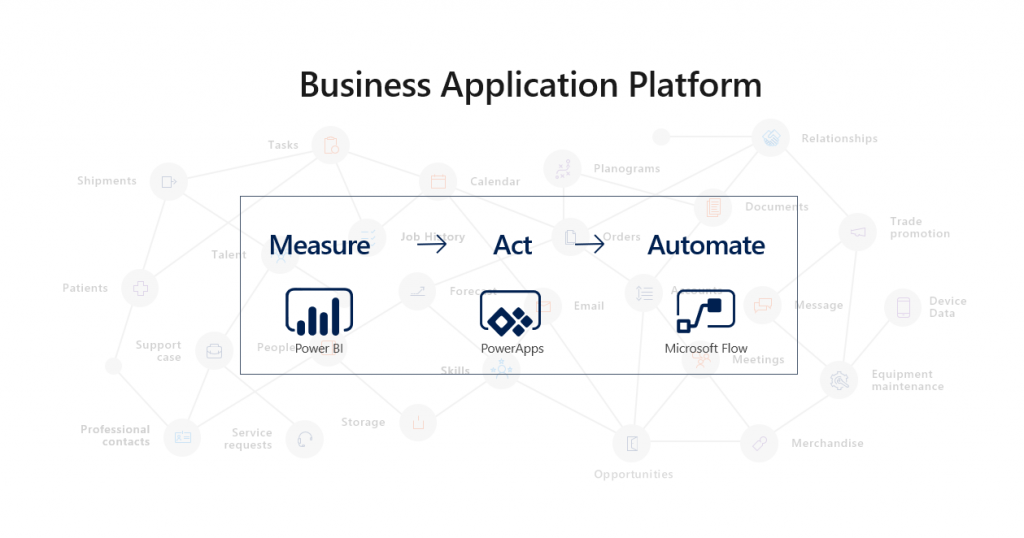 Along with the announcement about the spring 2018 release of Dynamics 365, Microsoft today also announced the Spring 2018 Update for its Business Application platform which includes Flow, PowerApps and Power BI. Read about some of the new features includes in this update below.
Microsoft Flow Spring 2018 Update:
With this update, Microsoft is introducing Business process flows using which you will be able to model human-driven business processes. Unlike the automated flows, Business process flows are interactive, you can define a set of stages and steps for people to follow, you can move them forward and backward as needed and define any number of inputs that are required for each stage.
They also announced new capabilities for Flow creators,
When you are first constructing flows, you will get advice for best practices of how to build out your flow.
Once you are ready, you will be able to test the flow with sample data to ensure it works as expected.
If the flow fails, you will be sent detailed remediation steps in email, so you can quickly and easily correct the error.
Finally, if you cannot correct the problem yourself, you'll be given an inline support experience that leverages community content and the ability to contact support engineers.
Learn about other new features here.
Common Data Service for Apps spring release:
Microsoft is updating the the Common Data Service for Apps that ships with PowerApps that will bring several new capabilities for modeling sophisticated business solutions. The new updates will allow customers to customize existing apps across Dynamics 365 and Office 365, and quickly build new ones.
Common Data Service for Analytics in Power BI:
Microsoft today announced the new Common Data Service for Analytics. This new feature will reduce the complexity of driving business analytics across data from business apps and other sources. It will allow companies to integrate data from multiple sources and enable users with access to business analytics across all data relevant to them.
Learn more about CDS for Analytics capability in Power BI here.