Microsoft officially launched Microsoft Teams team collaboration service one year back. Microsoft has now announced that Teams is now being used by over 200,000 organizations around the world including GM, A.P. Moller–Maersk, ConocoPhillips, Macy's, NASCAR, Navistar, RLH Corporation, and Technicolor. Microsoft also announced several new AI-powered features for Teams that are not available on any of its main competitors.
Cloud recording—Will provide one-click meeting recordings with automatic transcription and timecoding, enabling all team members the ability to read captions, search within the conversation, and playback all or part of the meeting. In the future, it will also include facial recognition, so remarks can be attributed to specific meeting attendees.
Inline message translation—People who speak different languages will be able to fluidly communicate with one another by translating posts in channels and chat.
Cortana voice interactions for Teams-enabled devices—Will enable you to easily make a call, join a meeting, or add other people to a meeting in Teams using spoken, natural language. This functionality will extend to IP phones and conference room devices.
Background blur on video—The ability to blur your background during video calls will allow other meeting attendees to focus on you, not what's behind you.
Proximity detection for Teams Meetings—This feature will make it easy for you to discover and add a nearby and available Skype Room System to any meeting.
Mobile sharing in meetings—Meeting attendees will be able to share a live video stream, photos, or the screen from their mobile device.
To drive adoption among the enterprise, Microsoft is working with OEMs including Lenovo and HP to make video conferencing meeting-room systems powered by Microsoft Teams. Microsoft highlighted that Plantronics is making desk phones that can tap into Microsoft Teams to make voice calls.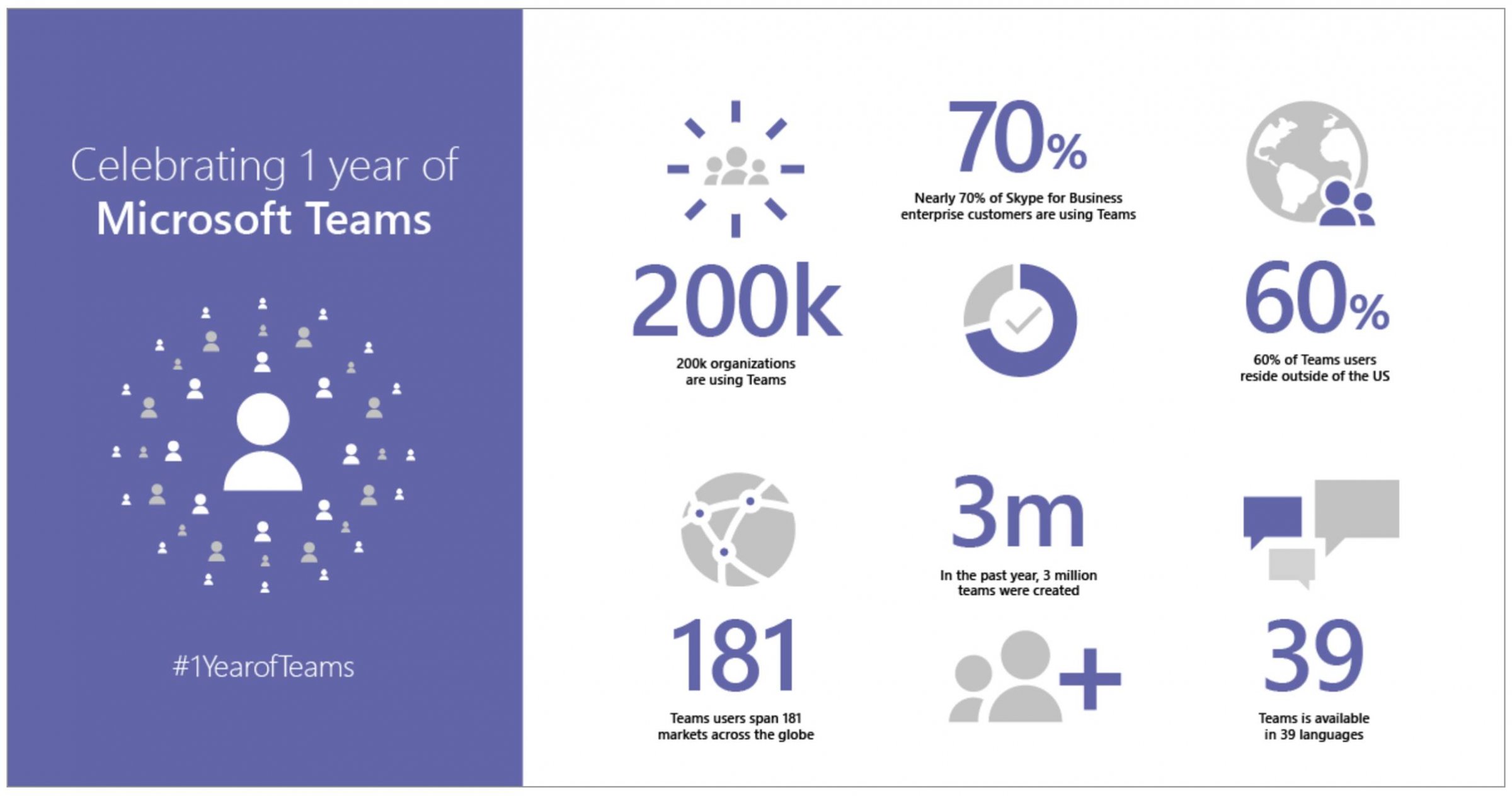 Source: Microsoft