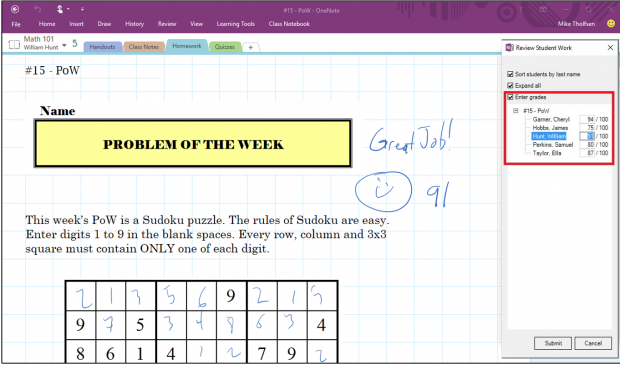 Microsoft today announced the new Class Notebook Tools for OneNote 2016 for Mac. The Class Notebook tab is visible if you are teacher in a Class Notebook for which you have administrative rights.
With the Class Notebook Tools for Mac, you can do the following:
Quickly and easily distribute pages or new sections to students in a class.
Copy sections to Content Libraries in multiple notebooks.
Sequentially review student work (assignments, quizzes, etc.).
Easily navigate and browse student notebooks through a student list.
Launch Class Notebook app functionality.
Visit useful professional development and community resources.
Read more about it here.