Microsoft yesterday announced a new version of the Office 365 App Launcher that provides improved discoverability to new and recently used apps, additional customization options and search across all the services and applications you use.
The new Office 365 App Launcher comes with tabbed layout and allows you to pin and organize tiles in a "HOME" section to provide fast, familiar access to your favorite apps from your Office 365 subscription, the Office Store, Azure apps, SharePoint apps, Line of Business apps and even custom tiles added by organization administrators. There is also a "NEW" section, with badge notifications to let you know when a new app is available. And the "ALL" apps page will let you access your entire catalog of applications and search from anywhere within Office 365.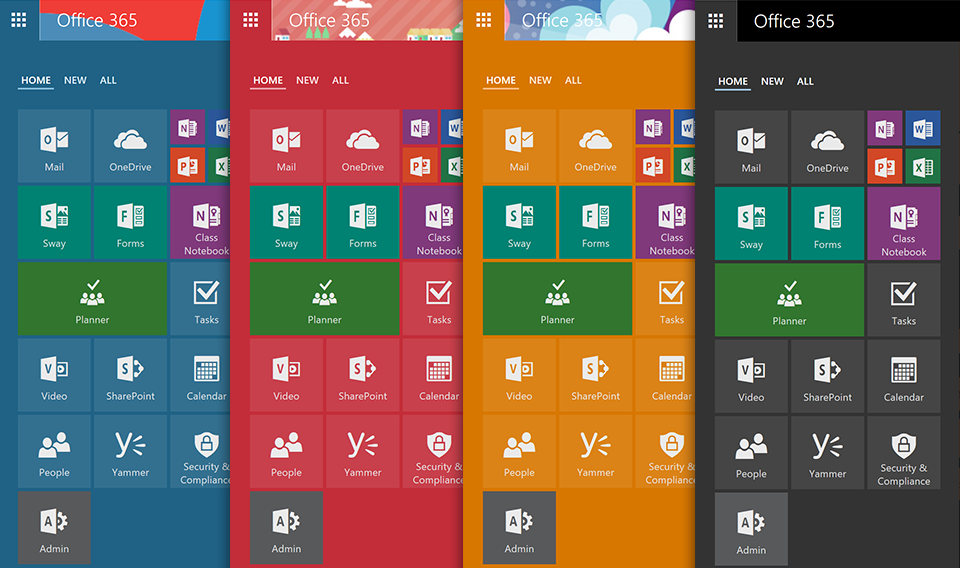 The new App Launcher now allows you to resize and organize tiles similar to Windows 10 Start menu. You can continue to pin up to three applications to the right side of the navigation bar too. Finally, they have added support for Office 365 themes in this redesigned App Launcher. You can select an Office 365 theme from the Settings menu and see the color scheme reflected throughout the new experience.
This new App Launcher will be rolling out to First Release customers later this month and it will be available to general customers in October.