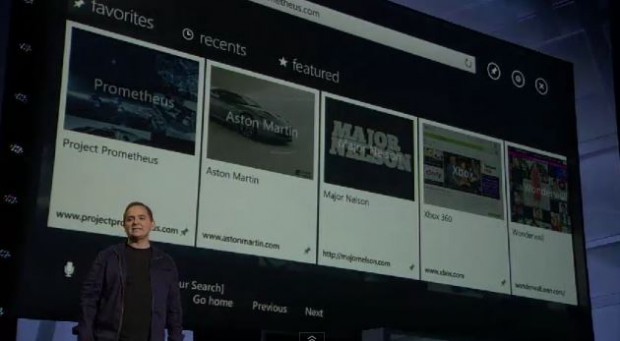 Microsoft today surprised everyone by announcing Internet Explorer For Xbox 360. Internet Explorer For Xbox 360 is powered by Xbox Smart Glass and allows you to browse the web on your large screen using your Windows Phone or Windows 8 tablet. Internet Explorer will be coming to Xbox 360 this fall.
Microsoft will launch Internet Explorer for Xbox this fall in all countries where Xbox and Xbox LIVE are available. Through the power of Xbox, the magic of Kinect and the intelligence of Xbox SmartGlass, you will be able to surf the Internet using your voice on your Xbox 360 and navigate using your mobile devices for an incredibly easy Web browsing experience on the television. (2) Whether it is a new website you want to check out on the big screen, an HD video you want to share in your living room, or your favorite website you check daily and want to view in the 10-foot experience, you will have the power of the Web now on your TV.
So, get ready to enjoy the web on your TV.