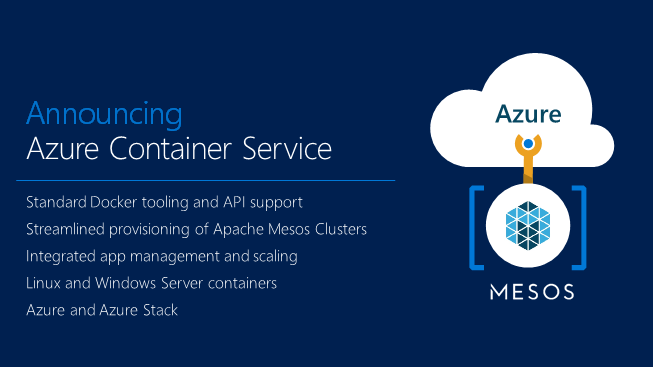 Microsoft today announced general availability of the Azure Container Service. Azure Container Service is an Azure Compute resource provider to create and manage a cluster of virtual machines that act as container hosts together with a number of "master" machines that are used to orchestrate your application containers.
With Docker image support and our commitment to open source software in the orchestration layer, your application is fully portable across any cloud and on-premises. Unlike other container services, the Azure Container Service is built on 100% open source software to maximize portability of workloads and offers a choice among popular orchestration engines: DC/OS or Docker Swarm.
Microsoft has worked closely with Mesosphere to bring DC/OS to Azure Container Service customers. The Docker Swarm version of Azure Container Service uses the Docker stack, and therefore any Docker compliant tooling can also be used to manage applications on Azure Container Service.
Read more about the announcement here.