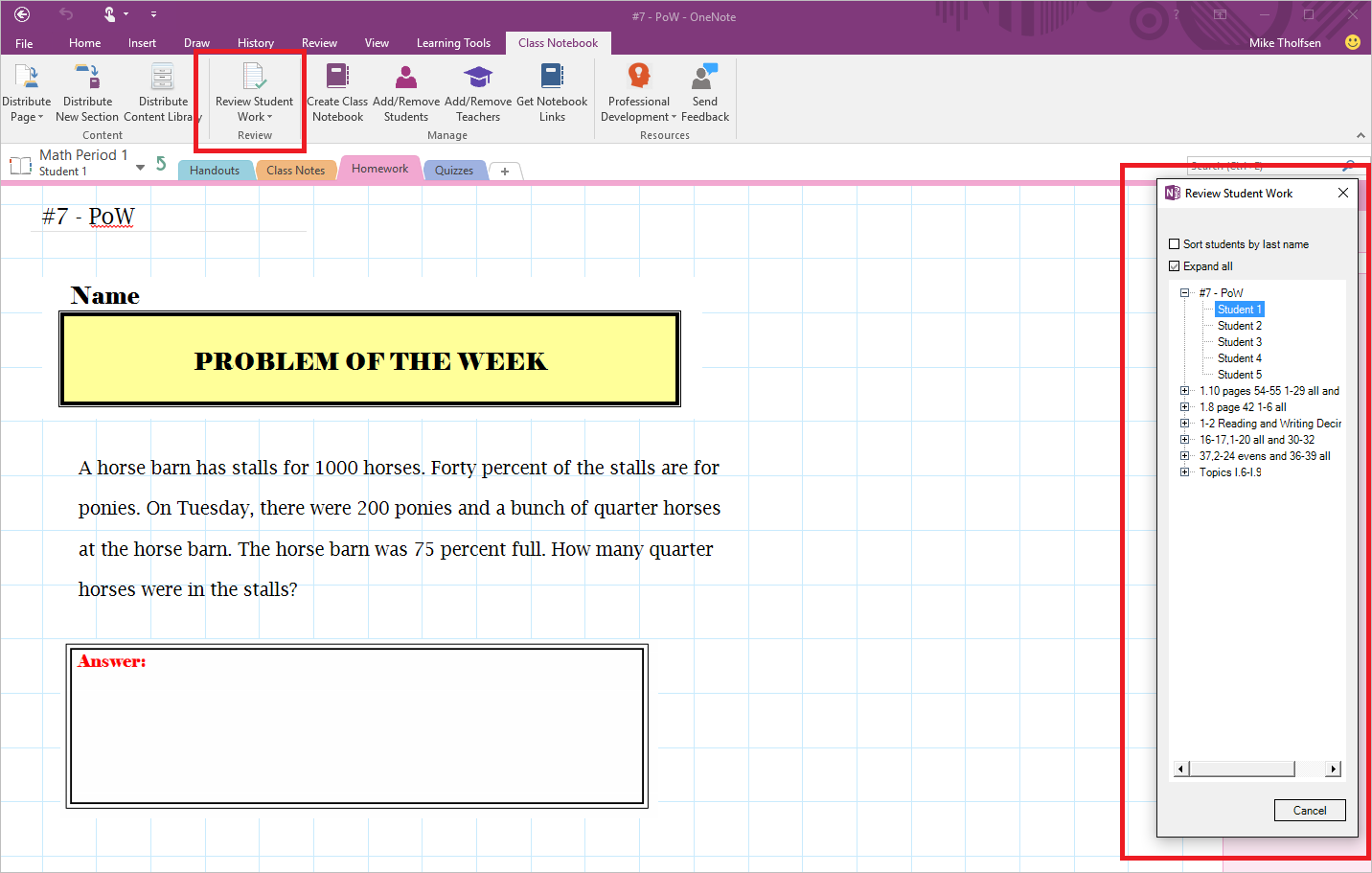 Microsoft today announced the consumer preview of the Class Notebook add-in for OneNote. It is now available across 61 global markets and localized in 43 languages. This desktop add-in for OneNote 2013 or 2016 allows teachers to save time and work even more efficiently with their Class Notebooks. It includes several new features which are added based on the feedback.
Distribute a page to all of your students with two clicks:

The most common piece of feedback we have heard is that teachers want to be able to easily distribute a OneNote page (or pages) to students. This means no more sending students to the Content Library to copy the page themselves. Now a page can be distributed in just two clicks!

Individual and group distribution:

To individualize the work given to students, teachers now can distribute a page to specific students rather than everyone in the class. Additionally, educators can define their own groups of students to differentiate the distribution.

Review student work:

Another common request we heard is that while the ability to look into each student's private notebook is wonderful, the time it takes to review and give feedback is not always efficient. Now teachers can do rapid sequential reviewing of student work (homework, assignments, quizzes, etc.) in one or more classes with the Review Student Work pane that pops up. Clicking on a student brings up the student page without having to navigate back and forth in the Notebook pane.

Easy launch of the Office 365 Class Notebook app and Professional Development:

Teachers told us that they wanted an easy way to launch the Office 365 Class Notebook app right from within OneNote. A common action is to add or remove students in a Class Notebook. Now we've made each of the four buttons from the OneNote Class Notebook app available in the Class Notebook add-in toolbar, so a teacher can launch the app with one click.
Read more about it from the link below.