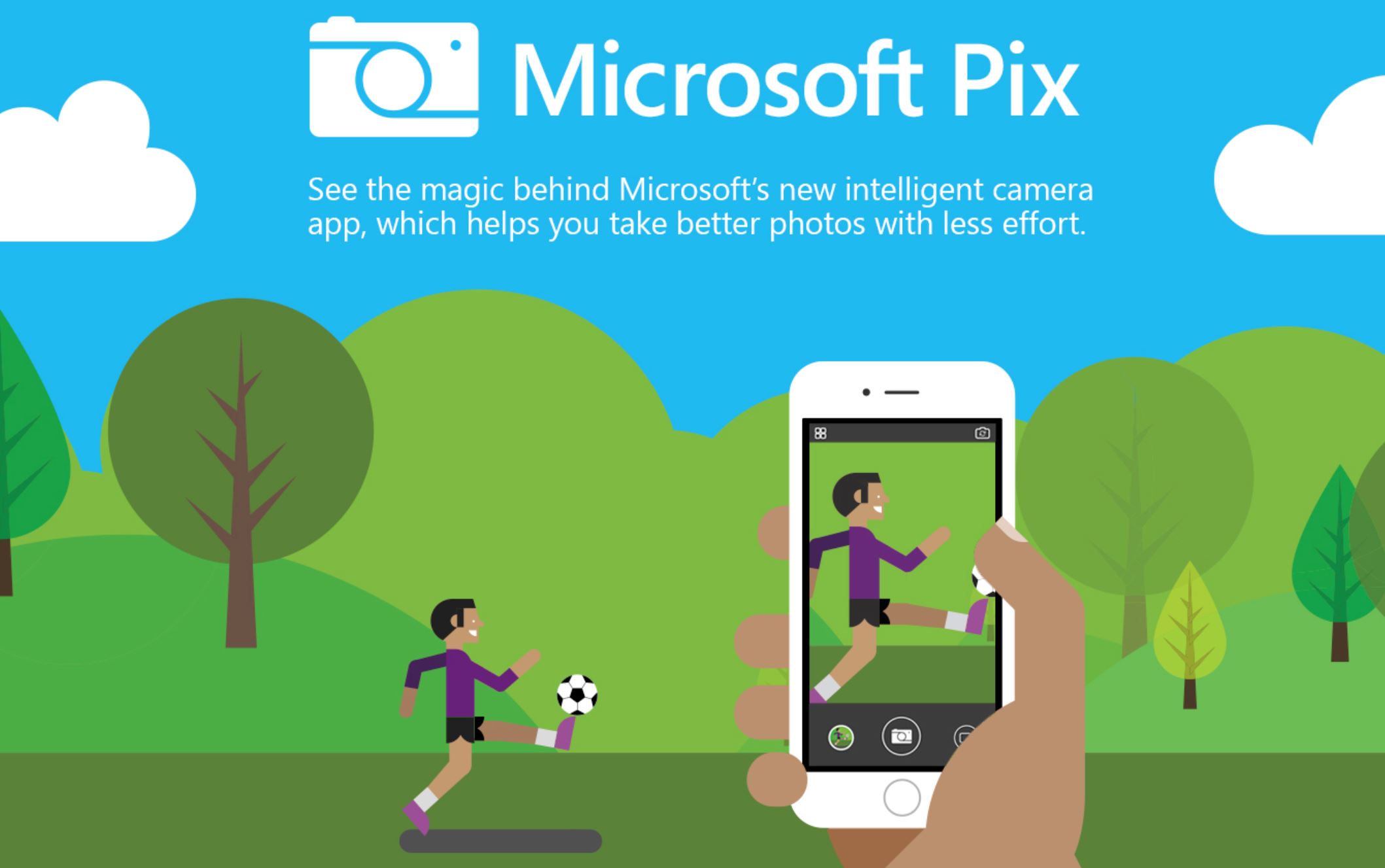 Microsoft Research is planning to release a new intelligent camera app called Microsoft Pix for iOS devices. This app seems to be an combination of Blink and Selfie app which was available for Windows Phone devices and iOS devices respectively. When you attempt to take a photo, it automatically selects and enhances the best images to capture the moment.
Key features:
When you press the shutter, the app collects bursts of photos from before and after your tap to help you select the best moment you need whenever you want.
It automatically adjusts ISO and exposure as soon as you open the app and focuses on people's face.
Automatic Live Image: When Microsoft Pix detects interesting motion in your shot, it automatically creates a looping video. When a person's face is involved, Pix automatically stabilizes the video around them. Apple also has similar feature called Live Image, but it records a short video before every shot even when it is not necessary.
After intelligently selecting a Best shot from the moment, Pix also enhances the image automatically by prioritizing people's face if involved.
The app is not yet available in App Store, but here is the link to download it when it becomes available.