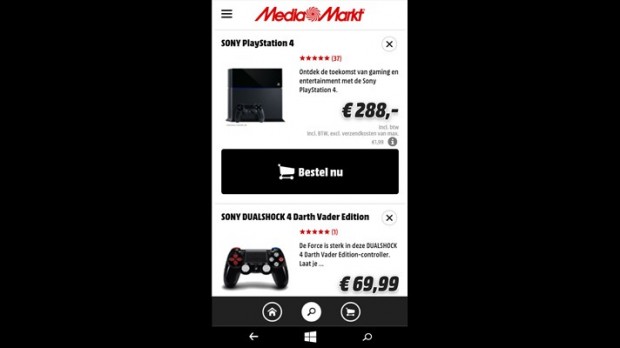 Media Mark is a quite huge European retailer for electronic devices. That means that they have been playing an important role at selling Windows devices. I do not know about you, but at least where I come from (Cologne, Germany) there have also been some quite huge marketing campaigns in the stores for selling Windows (phone) devices.
Therefore it might have been surprising that until now, Media Markt has not had an official app available on Windows. At least for the Netherlands, this has now changed.
Of course the app is free. However, weirdly it has support for Windows Phone 7. Obviously that means it can be downloaded and used on all Windows phone devices sporting Windows Phone 7 or higher, which is an advantage over, for instance, universal Windows applications. On the other hand, publishing a Windows Phone 7 app in 2016 is kind of pathetic. Not only has the OS been long abandoned but it also lacks runtimes and features of newer Windows versions. That means that the app is likely to not support those either.
Nonetheless it is of course good to see apps come to the Windows platform. You can find the app here.