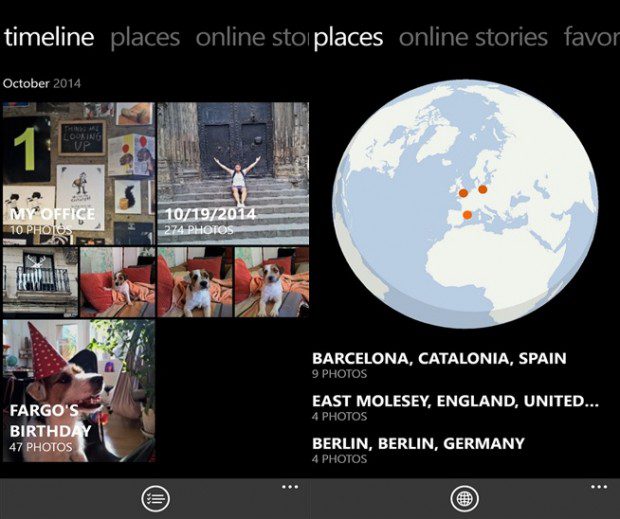 Microsoft today updated Lumia Storyteller app for Windows Phone devices. This app organizes your photos, cinemagraphs and videos by date and location to create a narrative. The old change log is still in the Store listing.
– expand stories in your timeline
– change the order of content when uploading online stories
Microsoft recently announced that Lumia Storyteller app will no longer have online service available, and they will no longer be updated after October 30, 2015.
How can you make sure you don't lose your online stories you've created with Lumia Storyteller?

The stories you see in the Lumia Storyteller app on your phone won't be affected and will continue to work within the app, but stories you've published on the "online stories" site will no longer be available from the web service after October 30, 2015. To keep the images and videos in your online stories, open the Storyteller app, select online stories, and view each published story on the web. Then from the website, download all the images and videos that you want to keep. Be sure to do this before October 30, 2015, when the website will no longer be available.
Developer: Microsoft Mobile