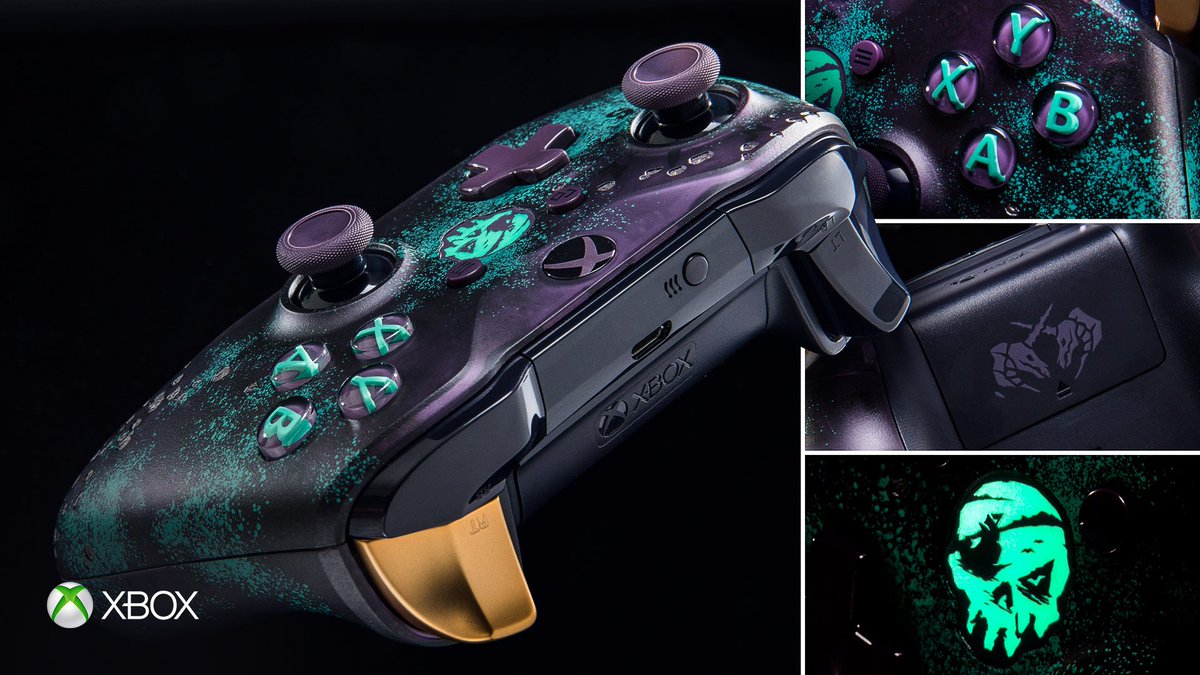 This announcement surprisingly didn't make it into The Game Awards alongside the release date of Sea of Thieves, but Xbox revealed it on various social media channels nonetheless. If you happen to be eagerly awaiting Sea of Thieves, that wait may be made easier with this new limited edition controller.
Xbox has revealed the Sea of Thieves Limited Edition Xbox One controller, as seen above. It will be the first official Xbox controller to feature a translucent design. In addition, the skull that adorns the front of it glows in the dark. One of its triggers is also a shimmery gold. The entire controller has laser-etched barnacles and the left thumbstick is surrounded by a compass. All-in-all, it's one of Xbox's better limited edition controllers.
You can pre-order this controller right now from the Microsoft Store for $74.99. It comes with an exclusive in-game Ferryman Clothing Set DLC, a 14-day Xbox Live Gold trial, and a 14-day Xbox Game Pass trial. It is set to release on February 6, 2018.
As revealed yesterday, Sea of Thieves is launching on March 20, 2018, so should you choose to purchase this controller you'll have over a month before you can use it with the game it was designed for. Still, any gaming experience is certainly enhanced with a controller this cool. And even if you're just a collector, this is one controller you'll need to have.