Last week, we exclusively reported about the Lenovo Legion 9i, the manufacturer's upcoming flagship gaming laptop. Today, we have more information on this exciting device, including technical details about its amazing Legion Coldfront liquid-cooling system and its processing power (13 Gen Intel Core I9 and 64GB 5600Mhz Dual Channel DDR5 Overclocked Memory). On top of that, we also prepared a section about backpacks for this laptop that Lenovo will announce.
Other exciting news all of you are waiting for is the on-sale release date of this monster, now estimated to be much sooner than expected: around October 2023. We could see the exact date revealed at IFA 2023 Berlin, according to Tom's Hardware.
Besides the technical specifications, pricing, and availability, we showcase some of the latest Lenovo Legion 9i 16-inch laptop product photos!
Lenovo Legion 9i liquid-cooling system
First, this self-contained liquid-cooling system (called Legion Coldfront) is far more interesting than Lenovo's competitors because it has no external cooling attachment. The integrated cooling pump works well, setting it apart from its marine competitor, the CyberPowerPC Tracer VII Edge.
The system is the first of its kind on a 16-inch laptop (at least Lenovo claims), and it helps the PC achieve up to 230W TDP (that means it can dissipate 230 Watt of heat, the same as 230 Joules/s, which is a big positive for gaming sessions).
Furthermore, the laptop has a triple-fan air cooling system with 6,333 individual intake vents to ensure optimal airflow. Where an average PC would burn to a crisp, this cooling powerhouse handles intense gaming and media rendering like nothing.
Even more impressive, all of this is housed in a 2.56kg (5.64 lbs) laptop. Lenovo engineers had to build a dedicated A-cover case from forged carbon chips to accommodate the weight of the cooling system.
Lenovo 9i Display
Lenovo PureSight 3.2K Mini-LED 16:10 display with 165 Hz Variable refresh rate says it all. This display provides ultra gaming smoothness and realism and helps content creators switch between DCI-P3 and sRGB from the pre-installed X-Rite software.
We must add that even if many consumers would like a 17 or 18-inch laptop from Lenovo, the company has issued no announcement about larger-sized models. Here is a direct comment from a Reddit user that suggests the community wants a bigger laptop (note: he's not the only user mentioning this aspect):
Lenovo seems to be stuck. I hope they move on and offer different screen sizes (17, 18″) with SD card slot and such.
The display also uses an efficient LA-2 AI chip which provides SmartFPS, a feature that tracks FPS in real time and adjusts the GPU and CPU accordingly
Another remarkable feature is the new Tobii Horizon software, which provides gearless head tracking for even more immersive gaming sessions.
Lenovo 9i processing power and technical specs
Many rumors and general info about this laptop's specs have been circulating on different tech websites. Still, we now have a complete list of specs, with all the details a potential buyer should know and weigh up before deciding to make the purchase. Here is an exhaustive table with Lenovo Legion 9i liquid-cooled laptop tech specs:
Lenovo Legion 9i specs
Dimensions (W x D x H)

(mm): 357.7 x 277.7 x 18.99mm–22.7mm

(inches): 14.08″ x 10.93″ x 0.74″–0.89"

Weight

Starting at 2.56kg (5.64lbs)

 

Display

Up to 16″ 3.2k (3200 x 2000) Mini LED 16:10 (165 Hz / 3 ms Response Time / 100% Adobe / 100% DCI-P3 / 1200 nits / Up to VESA DisplayHDR™ 1000 Certified / Dolby Vision® Support / NVIDIA G-SYNC™ Validated / TUV Rheinland Certified)

Processor

Graphics

Up to NVIDIA GeForce RTX 4090 Laptop GPU 16GB GDDR6 (150W+25W Boost) 2370MHz Boost Clock

Onboard AI Chip

LA2

Memory

64GB 5600Mhz Dual Channel DDR5 Overclocked Memory

32GB 6400Mhz Dual Channel DDR5 Overclocked Memory

Storage

Up to 2TB PCIe 4.0 NVMe SSD

Operating System

Windows 11 Pro

Windows 11 Home

Battery

99.99WHr

Super Rapid Charge (30-min to 0~70% Capacity, 80-min to 0~100% Capacity)

Power Adapter

330W Slim Adapter

140W (USB Type-C Power Delivery)

Keyboard

1.5mm / Legion Spectrum Per-Key RGB / 100% Anti-Ghosting / Swappable Ceramic Key Caps

Camera

1080p with E-Shutter

 

 

 

 

 

 

Ports

Left Side

1 x Audio Combo Jack

1 x SD Card Reader 3.0 

Right Side

1 x USB Type C (USB 3.2 Gen1)

1 x USB Type A (USB 3.2 Gen 1)

1 x E-Shutter Button 

Rear

1 x DC-Inface 

1 x USB Type-A 3.2 Gen1 (Always-on 5V2A)

2 x Thunderbolt 4 (3.2 Gen, DisplayPort 1.4, 140W Power Delivery)

1 x HDMI 2.1

1 x RJ45

Audio

2 x 2W Speakers with Nahimic Audio

Connectivity

2 x 2 Intel Wi-Fi 7 (802.11 ax)

Starting from Bluetooth® 5.1

Colors

Carbon Black
In some ways, it's similar to its older brother, the Lenovo Legion 7i, but that laptop weighs 300 grams more, has only a 2560 x 1600 px display, and no liquid-cooling.
Something we find helpful is its connectivity options and their great placement on the body of the laptop as presented in the image below: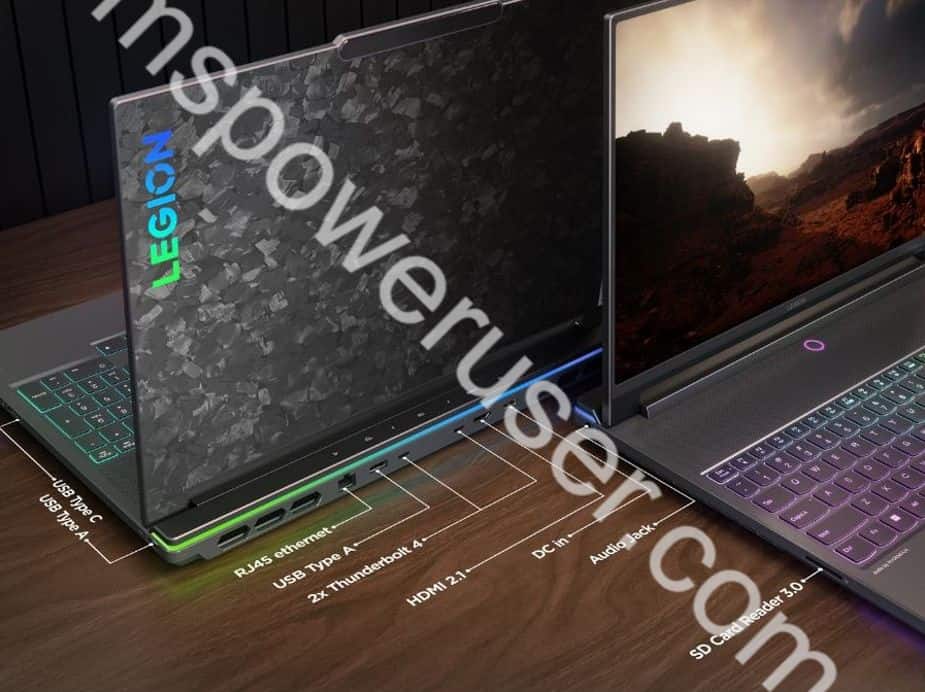 Lenovo Legion 9i design
The laptop has an appealing futuristic design from forged carbon chips (some of you know it already) and a backlit keyboard. However, some Reddit users are calling it ugly. Many are happy about the RGB keyboard, while others don't like the carbon chip design. Of course, there must be a compromise to accommodate such processing power and keep the components cool. Let us know what you think!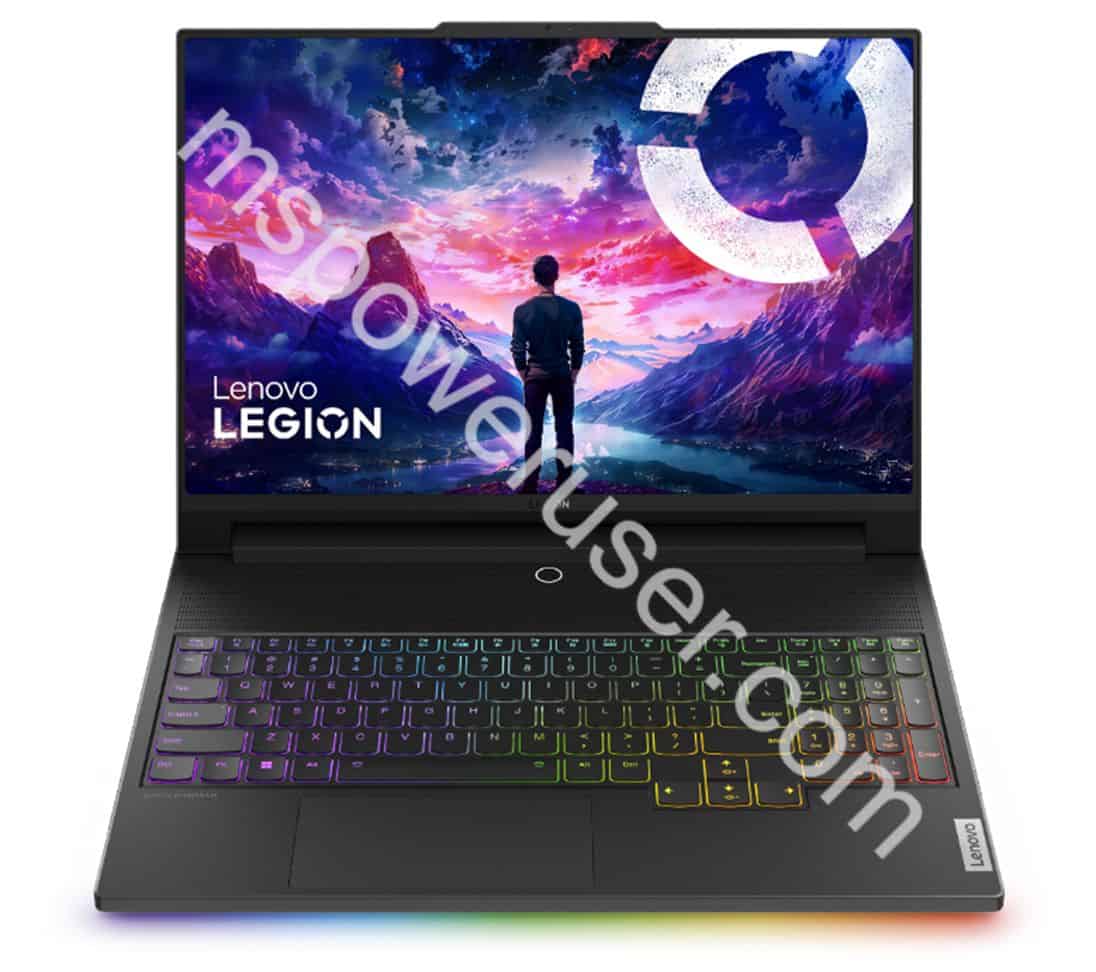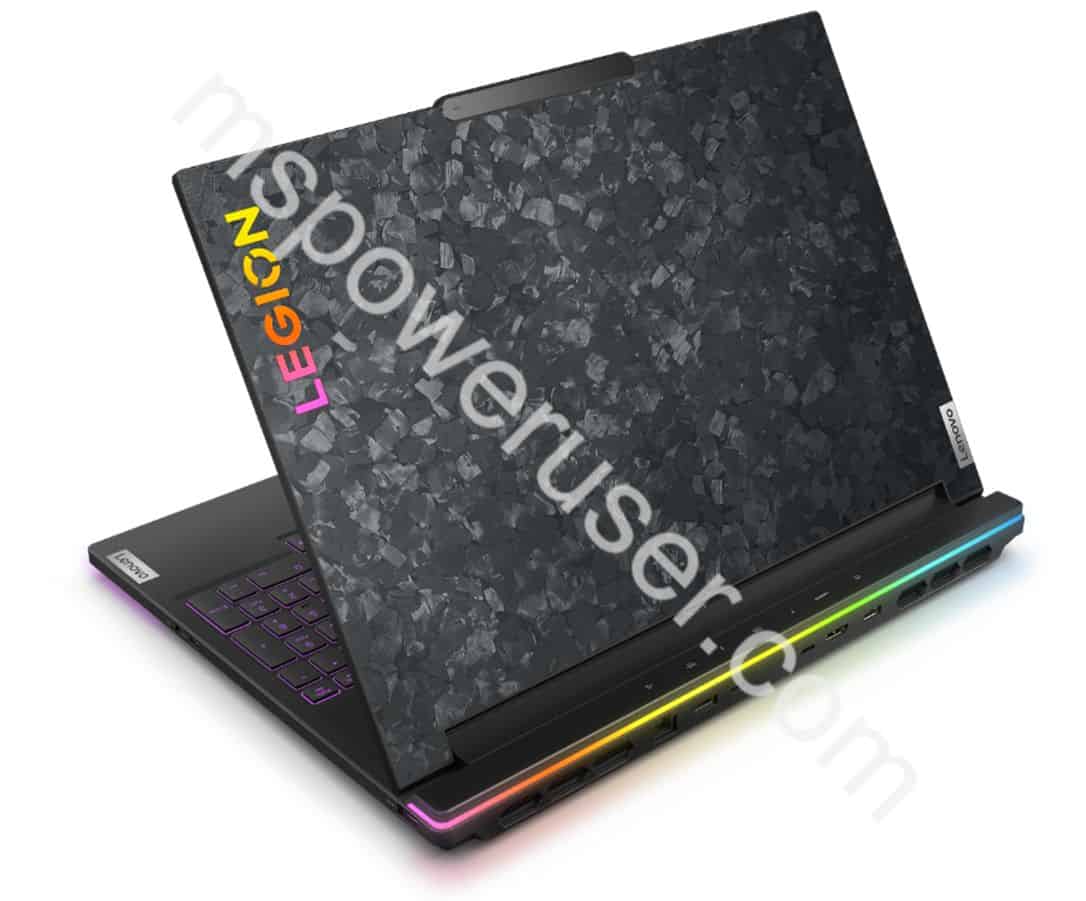 Other notable features
Audio: Nahimic by SteelSeries enhances the audio experience of this laptop and allows you to benefit from a better in-game sound.
Tools: Lenovo Vantage will help you run this machine in any possible way, from performance monitoring to overclocking.
Gaming Platforms: Lenovo Arena will manage your games and help you navigate your collection.
Goodies: Windows 11 OS and Xbox Game Pass Ultimate for 3 months.
Lenovo Legion 9i accessories
Besides all the Lenovo Legion accessories, the manufacturer also prepared 2 backpacks for 9i laptops.
The Lenovo Legion 16" Gaming Backpack GB700 has four bumper protectors in the PC compartment and a PU-coated exterior for enforced protection. In the interior, you can benefit from 12 pockets, of which three are hidden. X-shaped luggage straps and reflective trim on shoulder pads add more comfort for the owner. Here is the first look of this 20-liter backpack: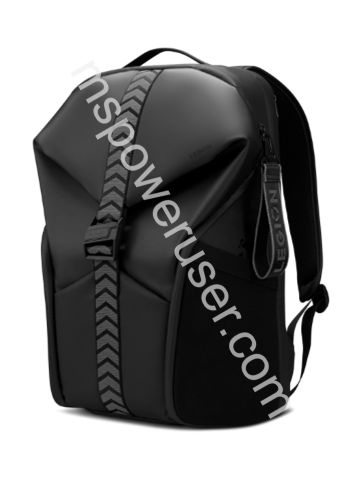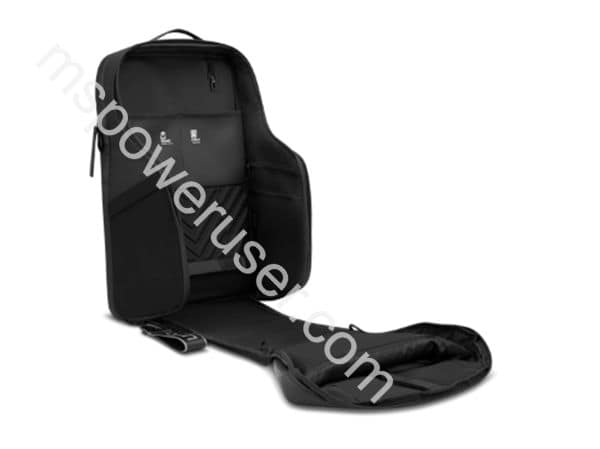 The second backpack that will be in sale, is the Gaming Backpack GB400. Besides the fact that it is lightweight, here are some notable features for those interested in purchasing one:
Anti-theft magnetic lock
X-shaped luggage straps
18-liter capacity
Dedicated pocket for tablets or handheld mobile gaming devices
Pockets for a power adapter and gaming peripherals.
Here are the first images of the GB400: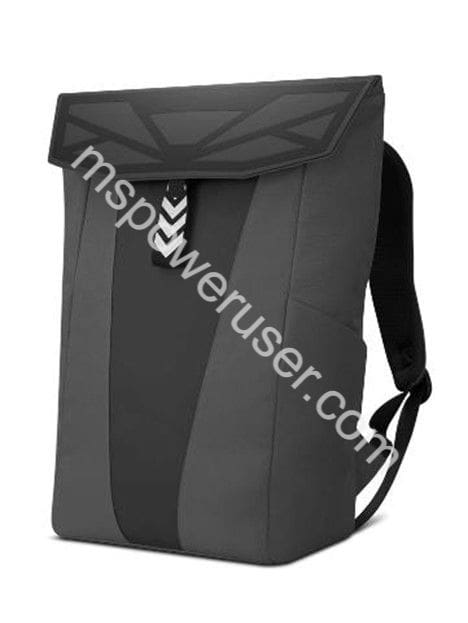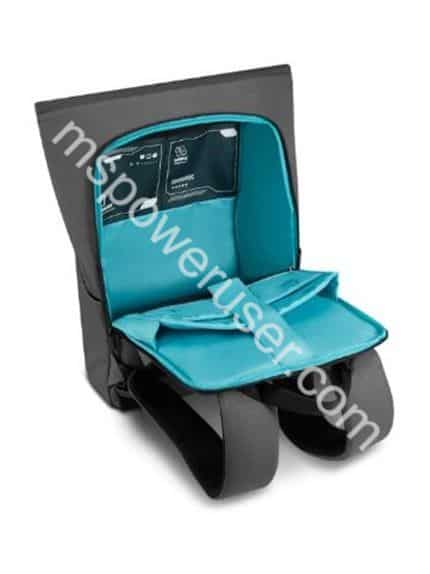 Lenovo Legion 9i availability and prices
Now, we present you the cherry on the top:
The Lenovo Legion 9i Laptop is expected to be available starting October 2023 at a price of €4,499 (incl. VAT).
The Lenovo Legion 16" Gaming Backpack GB700 – October 2023 starting at €79.99 (incl. VAT).
The Lenovo Legion 16" Gaming Backpack GB400 – also October 2023 starting at €59.99 (incl. VAT).
Being more expensive than the Asus ROG Strix Scar 15($2500) or MSI Raider GE67Hx (around $2,999) may not be a problem for Lenovo, as there are many gamers ready to consider purchasing a system that can provide such a flawless gaming experience.
Wrap up
In our view, the Lenovo Legion 9i is a piece of art, starting with its carbon chip case and RGB keyboard, up to its liquid-cooling system and all that sweet processing power. Keep an eye on our website for the latest updates on the laptop and when the official release date is announced!