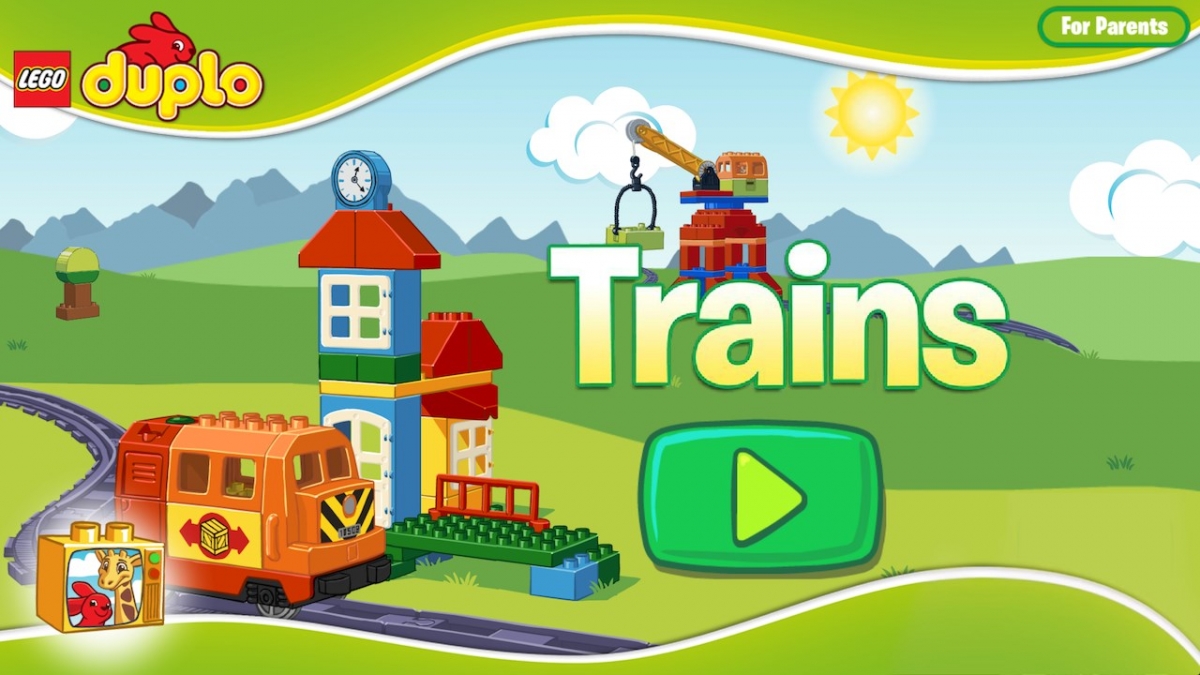 If your toddler is fascinated by trains, Lego has just the game to provide new inspiration for hours of creative play – with or without a LEGO DUPLO train set.
All aboard! Driving the colorful LEGO® DUPLO® Train from station to station is any toddler's dream. Your child will play the role of the train driver, load cargo, build bridges, stop at crossings, help passengers, refuel, and lay new tracks to steer the train safely around obstacles.
Copying grown-ups and their activities is important to your 2-year-old toddler's development – and few things are as 'grown-up' as driving a huge steam train through the scenic countryside, full speed ahead, horns tooting.
Gallery : LEGO® DUPLO® Train screen shots
The game features:
Bright, fun, and toddler-friendly animations and sound effects
Intuitive icons and navigation for easy game play
Cute, interactive DUPLO landscape with lots of building fun and surprises
Based on the DUPLO My First Train set and familiar animals and characters
No in-app purchases
No third party advertising
See the trailer below:
LEGO® DUPLO® Train is free to play and offers no in-app purchases. It is available for windows 10 mobile only.
Find it in the Windows Store here.