97% of Windows Phones may be Lumia devices but that is not to say that other manufacturers do not make interesting devices. Kazam's Thunder 450w is a low-mid range Windows Phone produced by the eponymous UK-based OEM. The specs of the device are slightly similar to the Lumia 640 with a 720p HD screen, a Snapdragon 200 and 1 GB of RAM. Should you buy this device over any of Microsoft's recent Lumia devices? Read on and find out.
Design: The design of the Kazam Thunder 450W is reminiscent of the HTC One series of phones. That's not a bad thing as the HTC One has a great design and Kazam's Windows Phone reflects that. It is – as per typical – thin and light, and provides a different feeling from Lumia devices.
Unlike the HTC One series and more like traditional Windows Phones, the device is made of colourful plastic. The unit I was given was lime-green, but appeared more like yellow to my eyes. It's a cheerful design and one that I enjoyed carrying around.
Like many low-end devices aimed at the EMEA region, it comes with dual-sim support, a user-replaceable battery and a micro-sd slot with support for up to 32GB. Unsurprisingly, the back comes off to expose all these slots. The battery cover is very secure, although it doesn't quite create the illusion of a seamless unibody handset like Lumias do, it's quite sturdy and firm in the hand.
The only thing I'd regard as slight negatives are the buttons. The handset comes with capacitative Windows buttons as opposed to software powered ones. However, these ones do not light up in the dark, and they are quite dull and blend in with the handset, making them hard to find sometimes. To be fair, this is just nit-picking. I like the interesting design of the handset and it breaks up the relative standardisation of the low-end smartphone market.
Gallery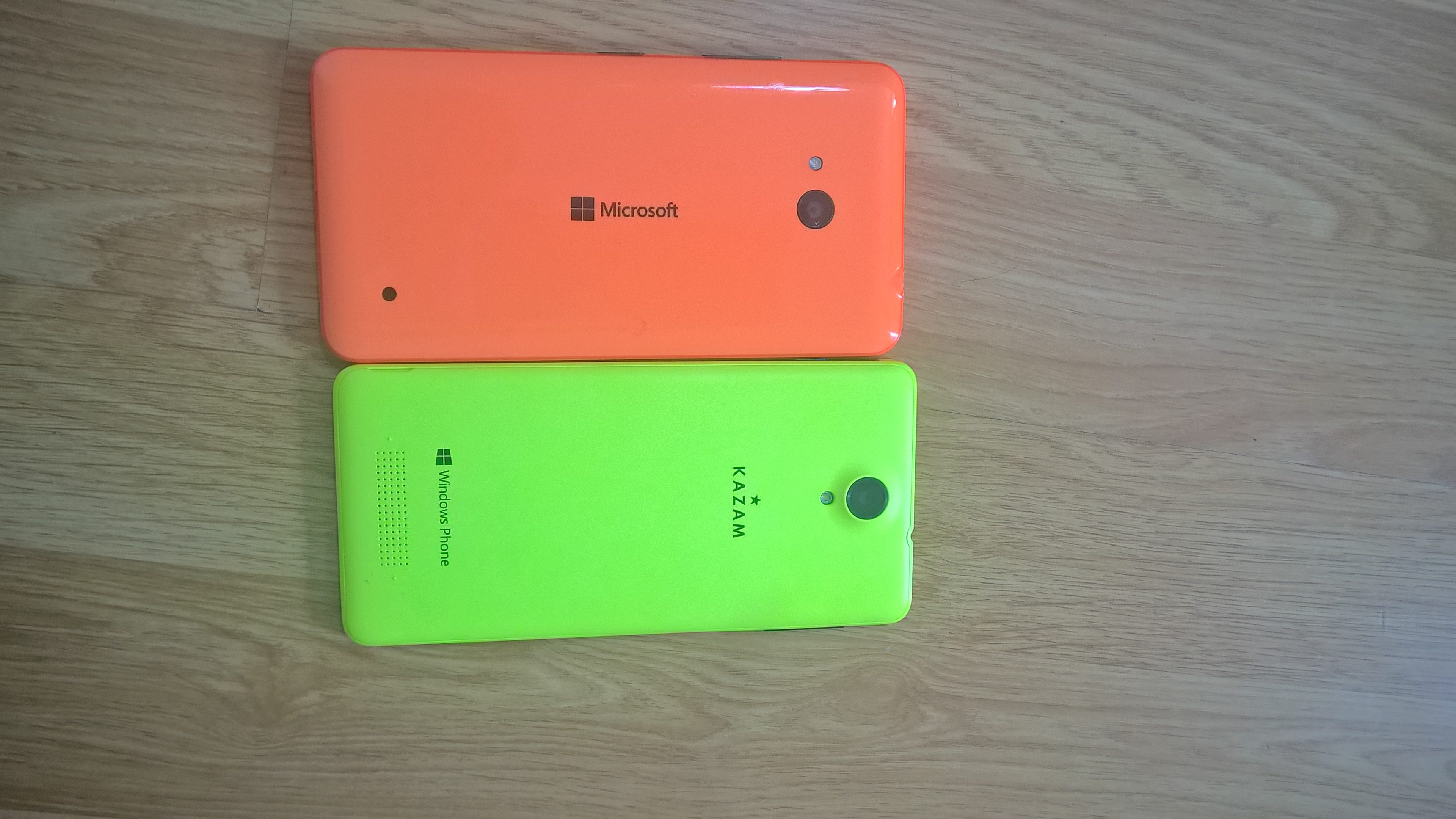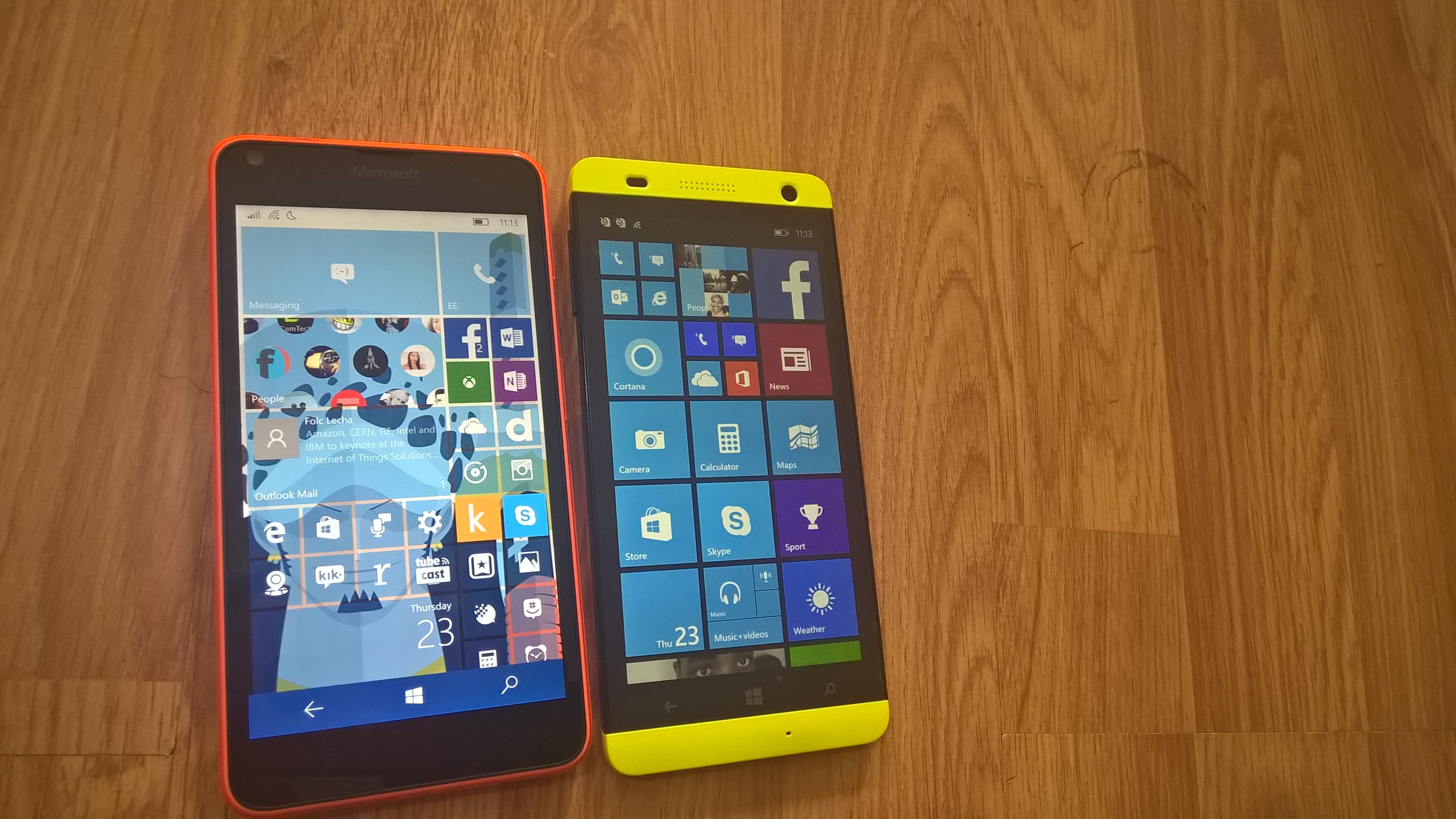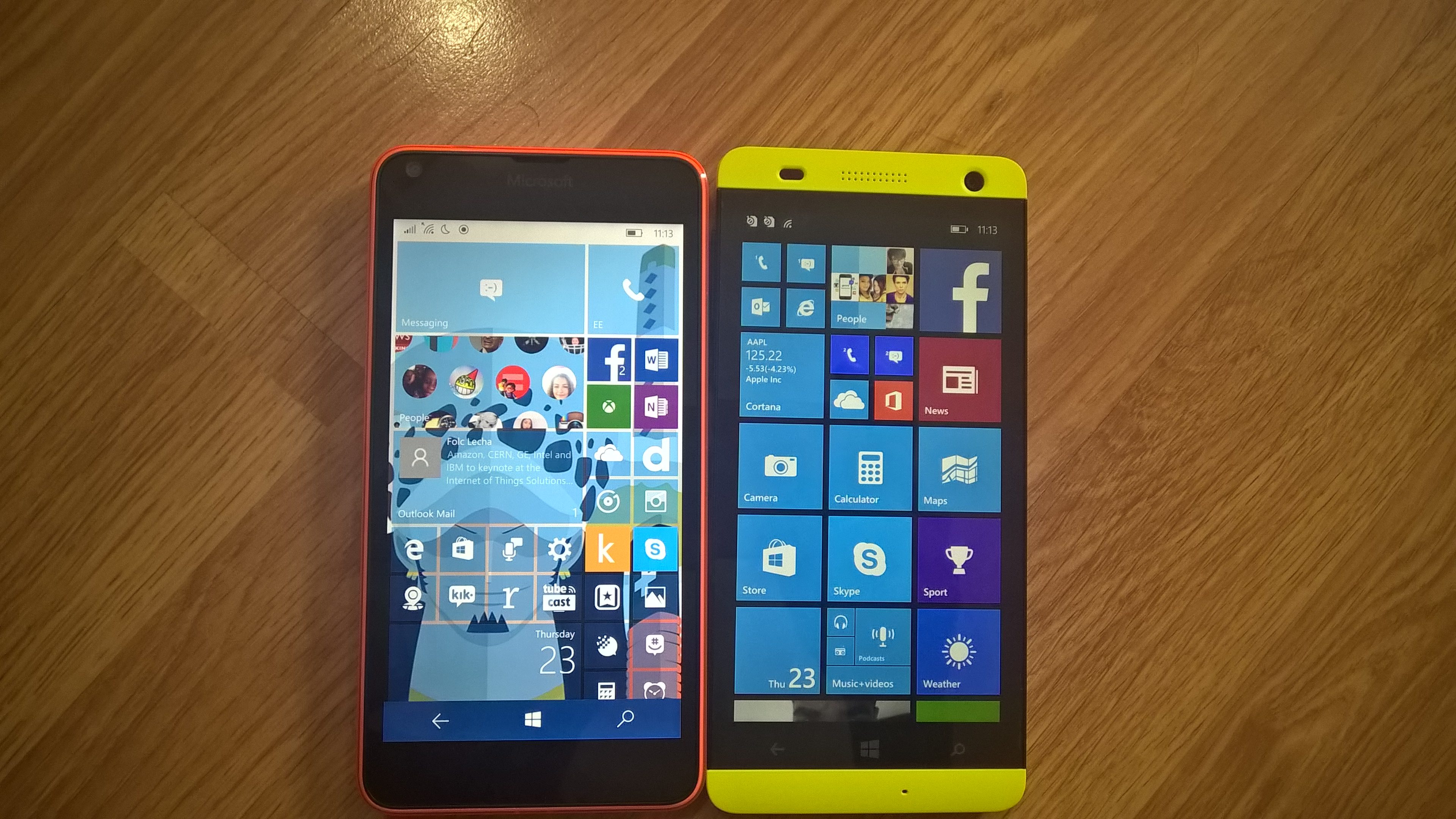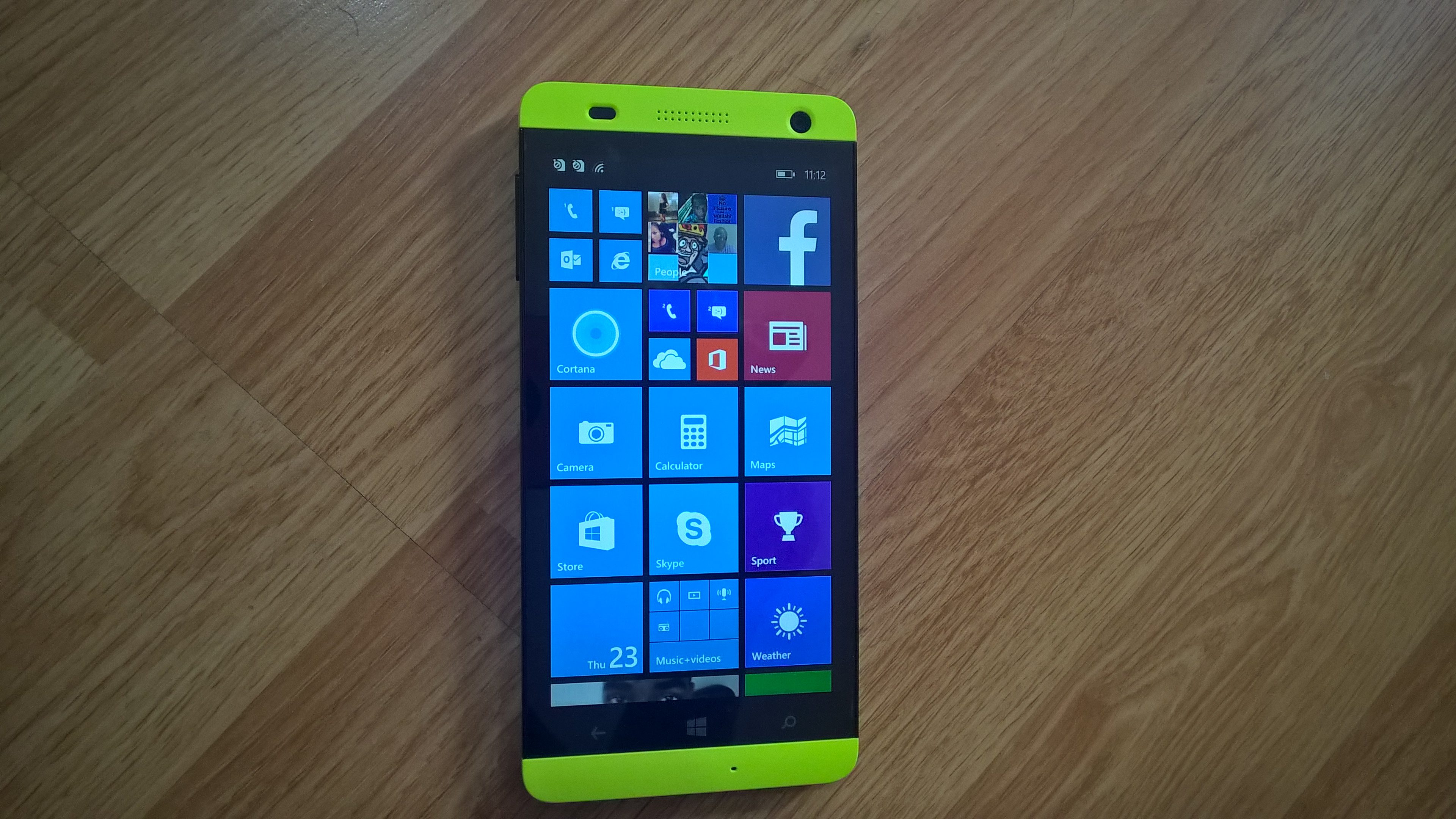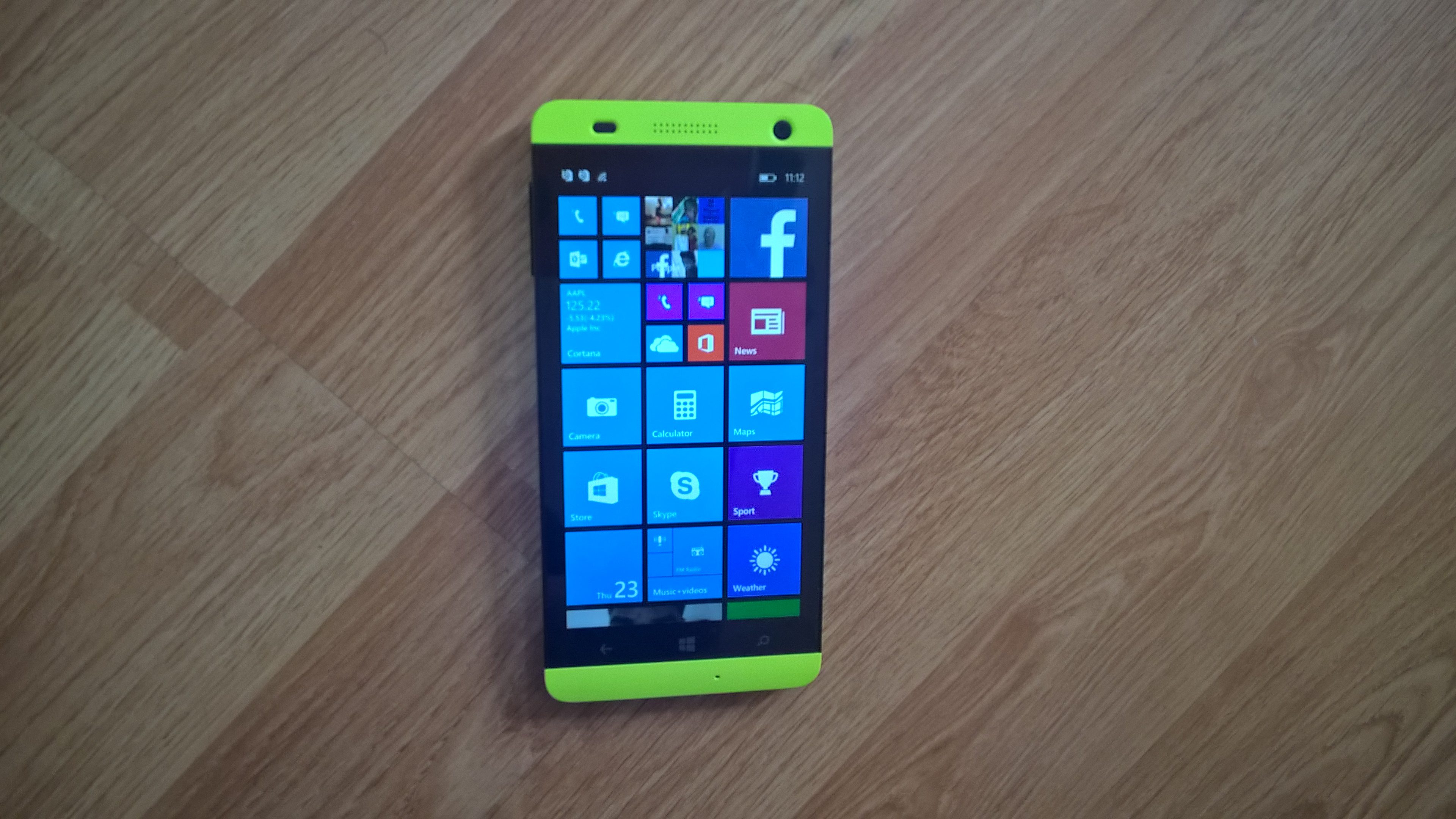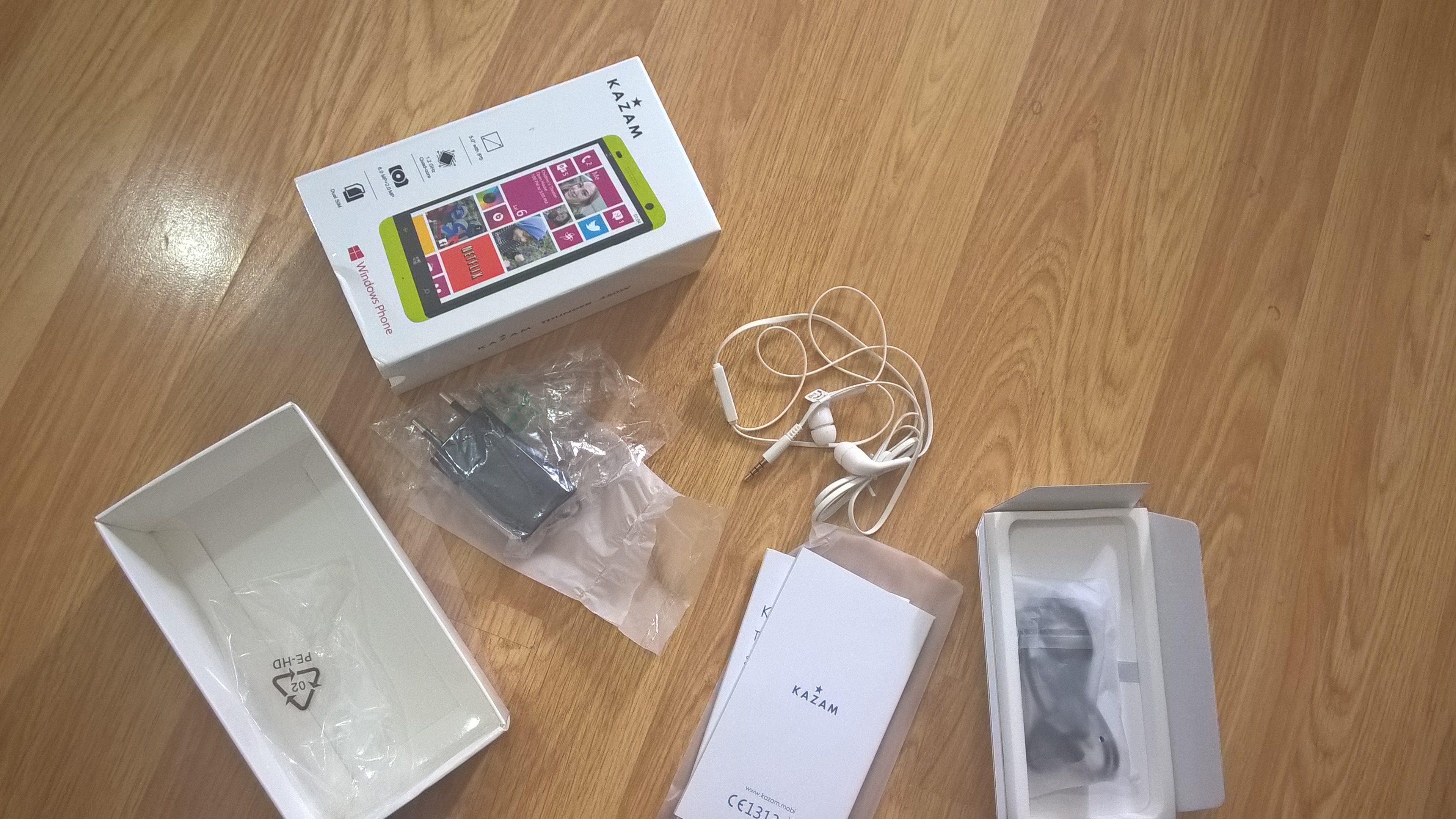 ---
Display: Unlike the recently launched LG Lancet and Acer Liquid M220, the Kazam Thunder 450w comes with a 720p HD screen for a 5 inch screen, adding up to a ppi of 294. While this falls below the alleged sweet spot of 300 ppi, it is still sharp and crisp enough to provide a good experience. I could only see pixels if I held the device up right to my face, and the image and text-based user interface of Windows Phone 8.1 really helped this display when showing off the phone to others.
PPI and HD aren't all mobile displays should worry about, colour reproduction and wide viewing angles are also two of the most important metrics looked at when rating a device. In terms of the former, I noted that the device produced colours which appeared muted especially when compared to the Lumia 830 and 640 which have similar configurations display wise.
While the phone does not come with Gorilla Glass or any kind of special glass, Kazam runs a screen replacement service that will replace your screen for free if your device is under warranty.
For the user, this is a double-edged sword. On the one hand, there's an advanced warranty, on the other hand, no Gorilla glass 3. Like with many things on the low-end market, this all boils down to what you prioritize. Unfortunately, as the display is one of the most important aspects of a smartphone and counts as a single point of failure, I do think that next time, more attention be paid to it if Kazam wants to grab some of the Windows Phone marketshare in the UK (or even better, grow the market)
Cameras : As is typical of third-party Windows Phones, the device comes with a set of two 8 and 2 MP cameras. The former being the main and the latter being the front facing camera. There's no special software like Lumia Camera, LG Camera, HTC Camera etc. Present, so we have to make do with Kazam's version of Microsoft's stock Camera app.
The pictures we managed to get out of the camera weren't the best. Though it was an 8MP sensor, the images weren't exactly up to par with a camera like the Lumia 620. Let me put it this way, while many phone cameras produce images that look ok on their screens and make you recoil when you see them on a computer screen, the images produced by the Kazam were equally bad no matter where I looked at them. The images weren't terribly sharp or focused and colours were frequently off.
Gallery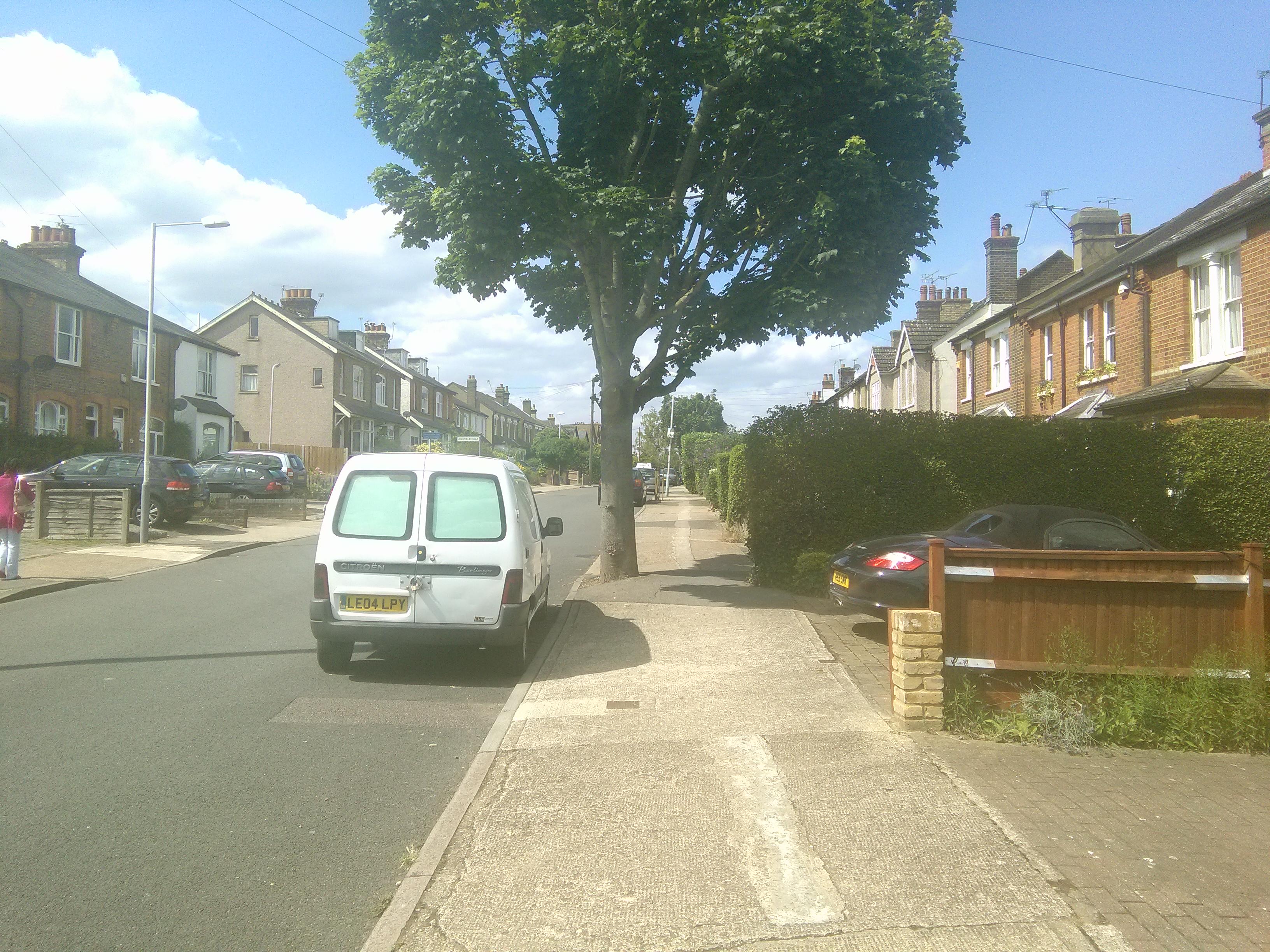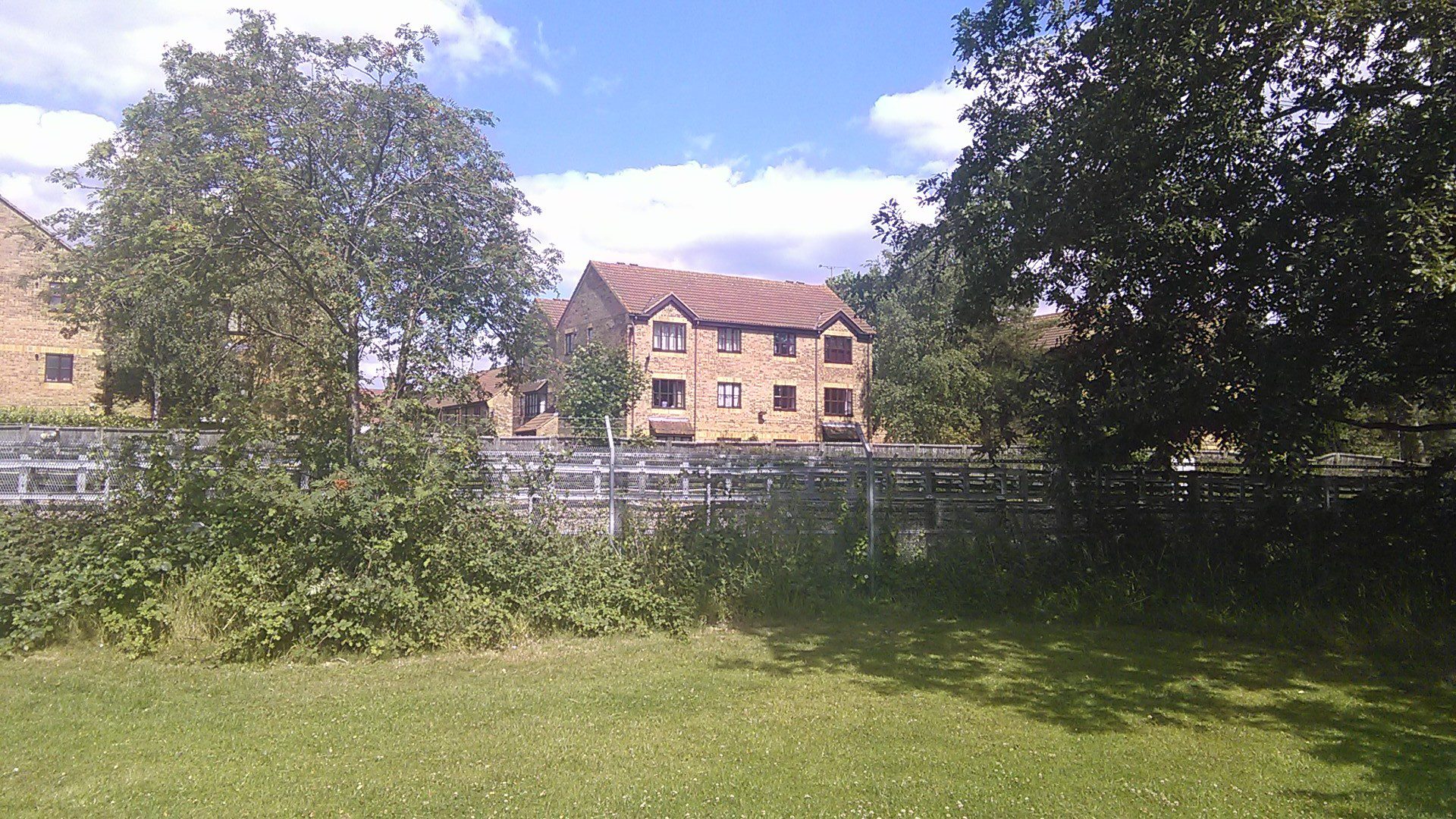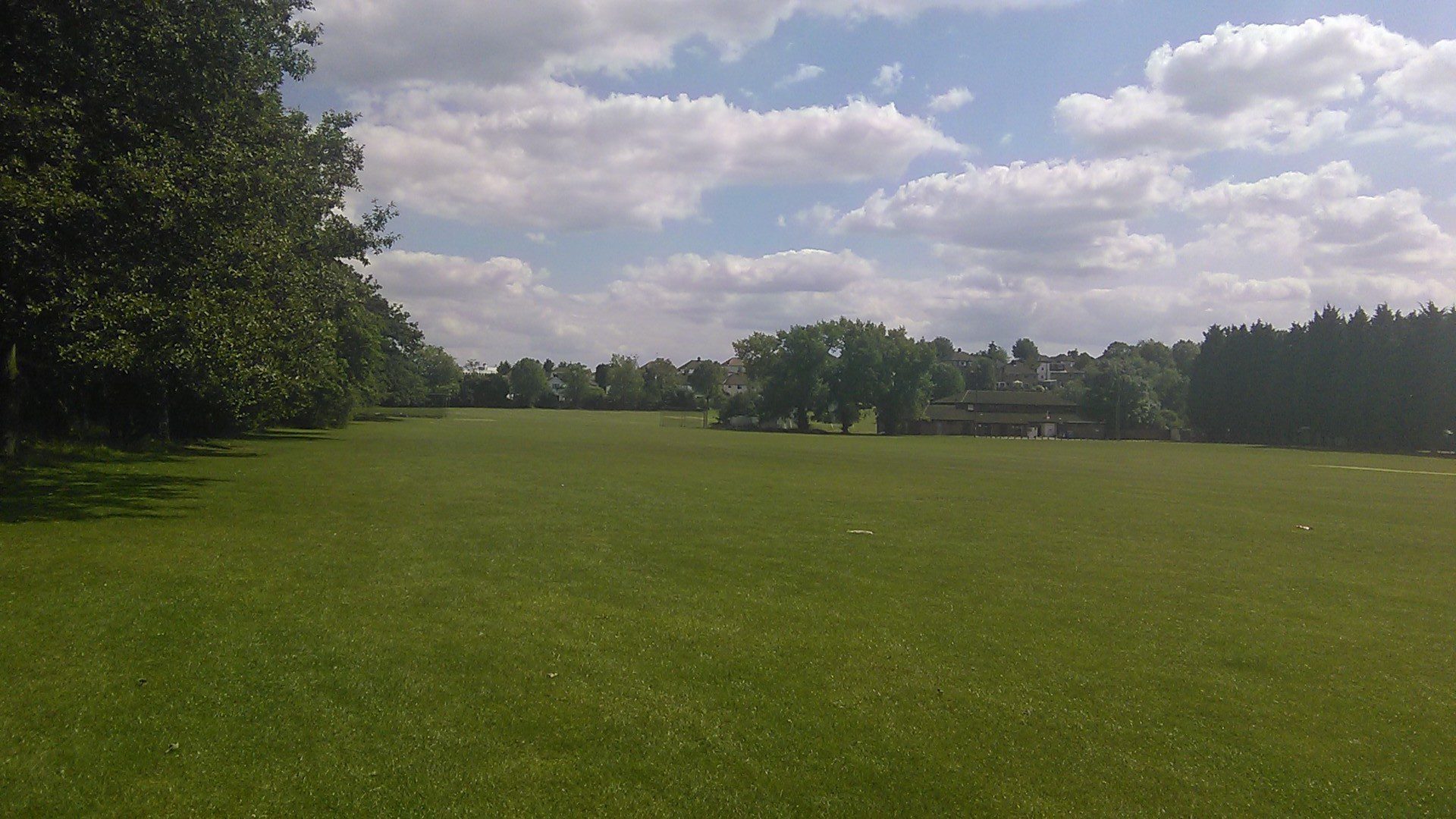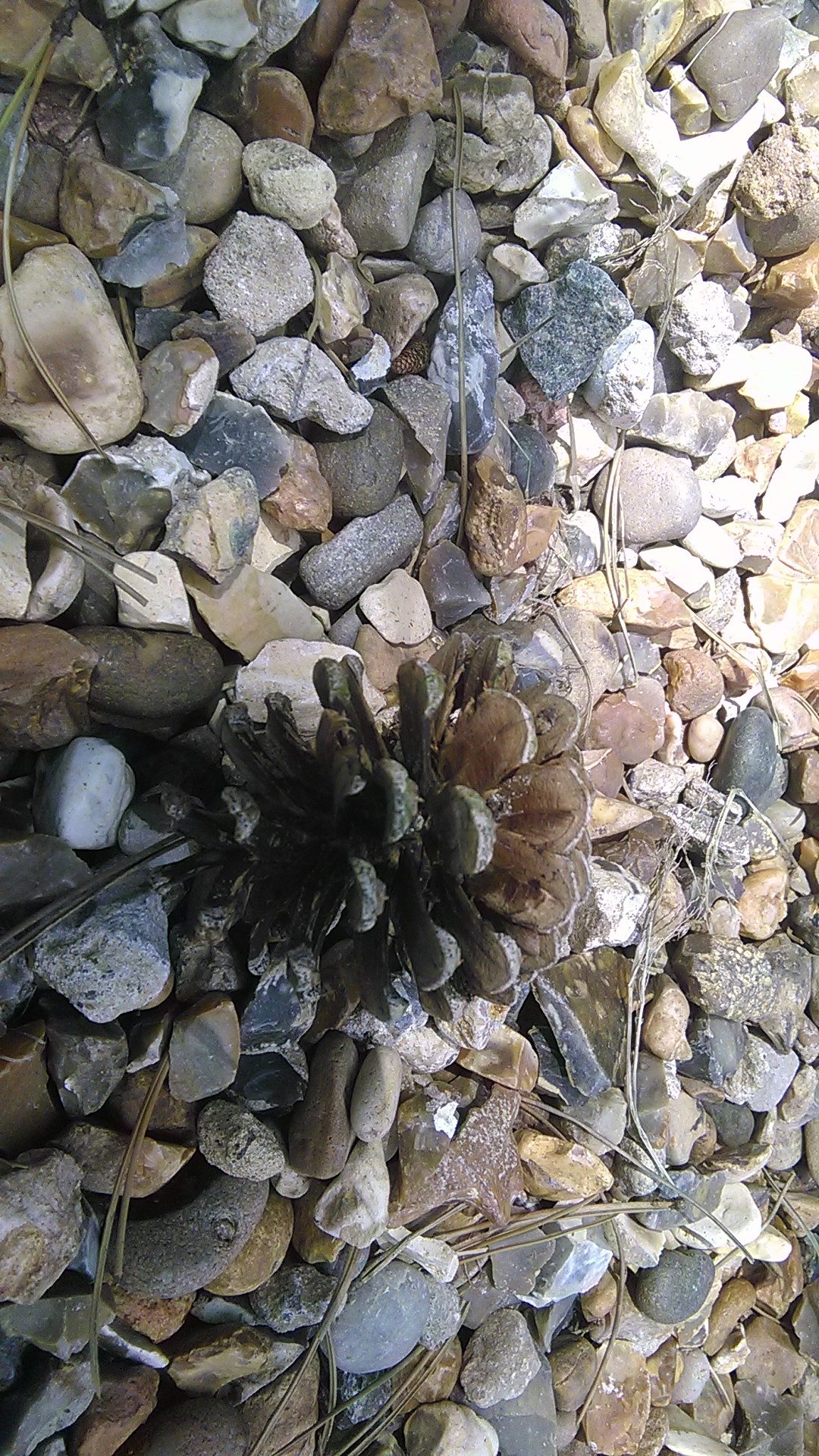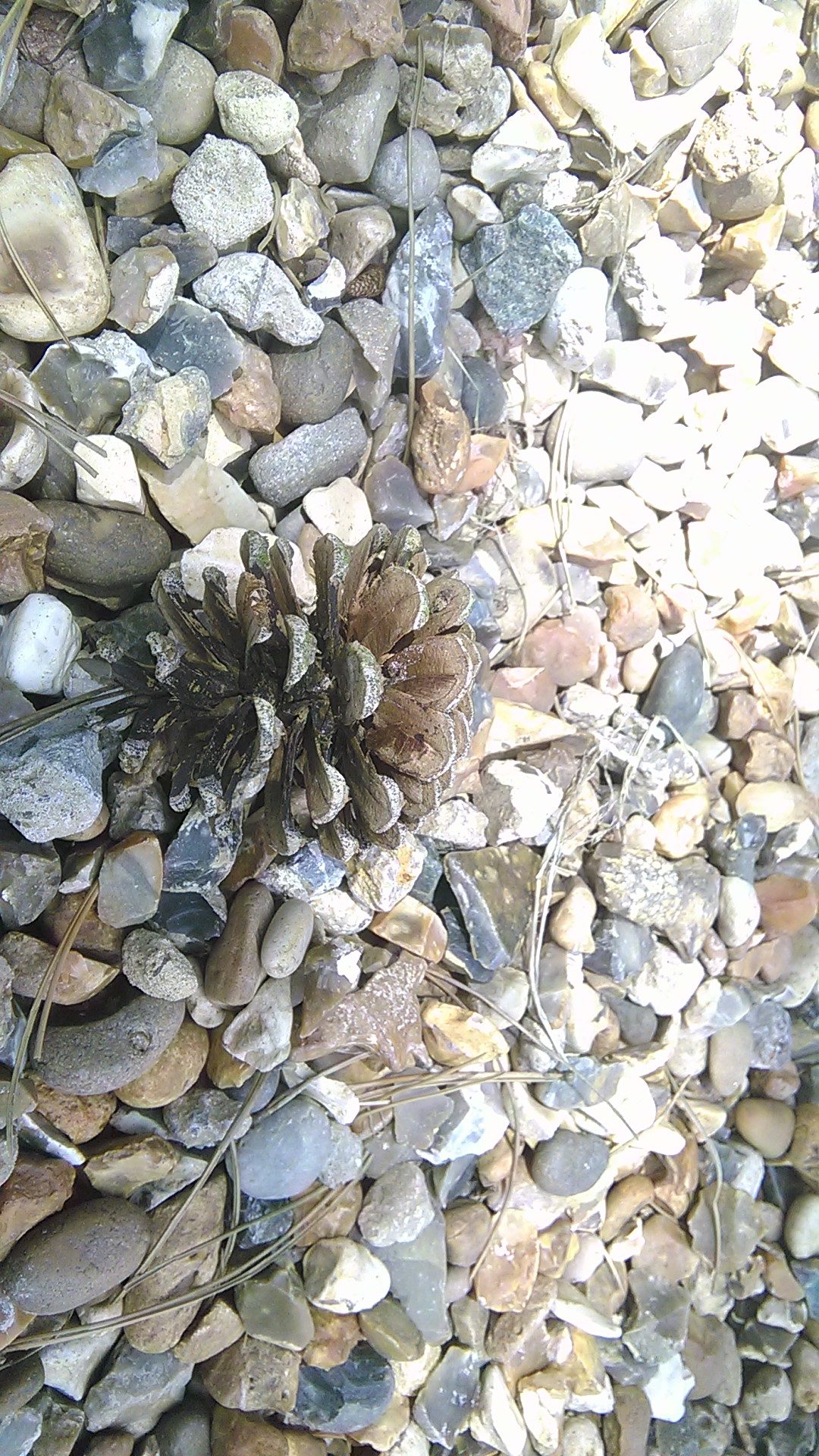 ---
Overall, I'm not too wowed by the image prowess of the Kazam. However, as the device isn't exactl targeted at mobile photographers, I won't hold that against it too much.
Software: The Kazam Windows Phone ships with Windows Phone 8.1 Update 1. This means that it has live folders, Cortana for most of the world, and the expanded VPN settings that shipped with 8.1.1. Unlike devices shipped by larger OEMs, it is completely and utterly stock Windows Phone with not a single manufacturer app or customization in place. You get Internet explorer, Microsoft apps, Facebook and that's about it. For anything else, you can hop into the store to get Twitter, Here maps, 6tag for Instagram and the like.
There really is nothing much to say about the software, it's  just Windows Phone 8.1, and ordinarily that would be a good thing as it speeds up carrier updates if there are no bugs to fix.
Battery Life : The Thunder 450w comes with a 2200 mAh, Li-Ion battery, which sits between the Lumia 535 and 640 in terms of capacity. We ran the WMPU battery test on it, which involves reloading the home-page of WMPU with screen brightness on medium while playing music at half the volume. The device came out roughly with 7hrs and 8 minutes, but your results may vary based on cell signal strength and the like.
Having said that, that is an impressive battery life, going toe to toe with the Lumia 640 in real world usage despite having a smaller battery capacity.
Performance: As it is a low-end device, the device is decked out with a Snapdragon 200 processor, 1GB of Ram and 8GB of built-in storage expandable by 32GB. In terms of performance, it was ok. The OS ran as well as can be on low-end hardware although sometimes system apps like Cortana and the store would fail to boot until a power cycle was initiated. There was visible jank when scrolling and some apps would perform just a tad slower than normal.
We ran benchmarks on it and got the following results.
Gallery
---
Here it gives results which are competitive with the Lumia 640 – 830, but falls slightly short due to its weaker GPU. If you weren't closely assessing the performance of the device when using it, it would honestly feel fine – which is more than can be said for comparable android devices.
Overall thoughts – Kazam's Windows Phone is a nice Windows Phone with very decent specs for the low-end. However, the only thing it has going for it are the on-paper specs and nice design. In the Windows Phone market, Microsoft still dominates, and sells a glut of low-end Lumias lie the 535 and 540 which provide a stronger Windows Phone experience than Kazam's device. Furthermore, this device has a few red-flags on it that make it unsuitable for enthusiast buyers at the moment. Firstly, it can not run Windows 10 via the insider program as Microsoft and Kazam have not yet enable support for it in the WPRT. The second bit of bad news? It will not be getting Windows 10 officially as well.
Kazam has confirmed to us that none of its devices will be receiving Windows 10 Mobile updates, but that devices going forward will. Unless you particularly like Windows Phone 8, it would be unwise of you to pickup this iteration of the handset.