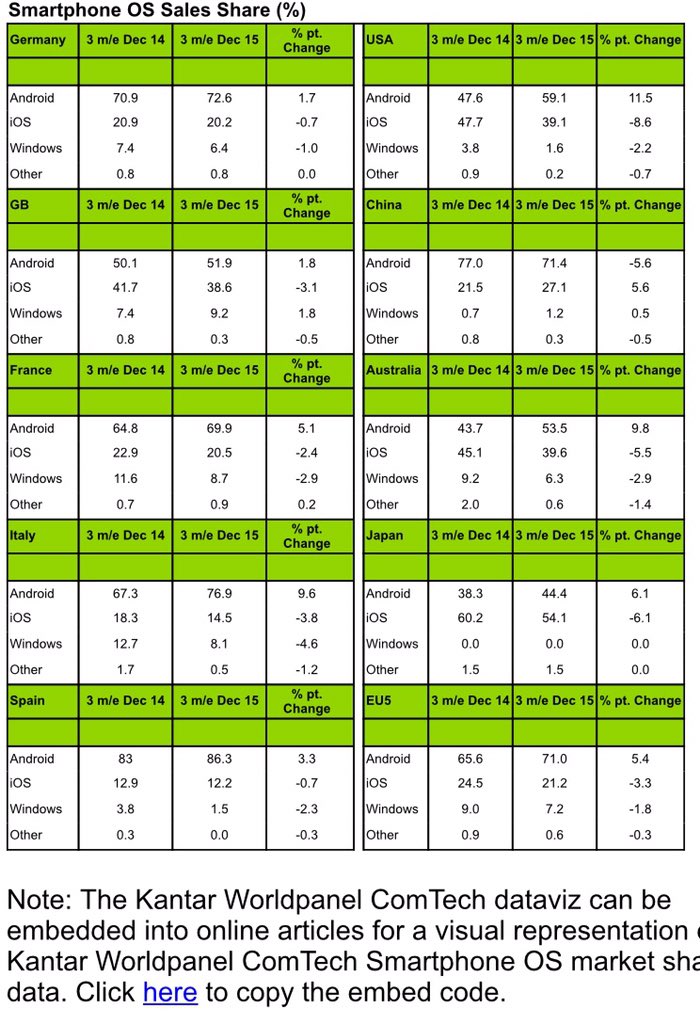 Kantar has released their market share numbers for the 3 months ending December 2015, ie Q4 2015.
The numbers are somewhat in line with expectations, with market share losses for Windows Phone worldwide, except for small market share gains in China and surprisingly in UK.
In UK Windows Phone has actually seen market share growth compared to the same period last year (3 months ending December 2015).
I suspect the growth is largely due to weakness for the new iPhone, which dominated sales with the release of the larger iPhone 6 Plus in 2014.  Apple has not been able to replicate their success in the same way in 2015.
The other reason was great promotion of Windows Phones in places like Carphone Warehouse and Tesco, and who knows, maybe some Lumia 950 numbers are in there also.
7.2% market share in Europe is still a respectable number, and we will of course keep an eye on the trend from here.
What do our readers think of the latest results?