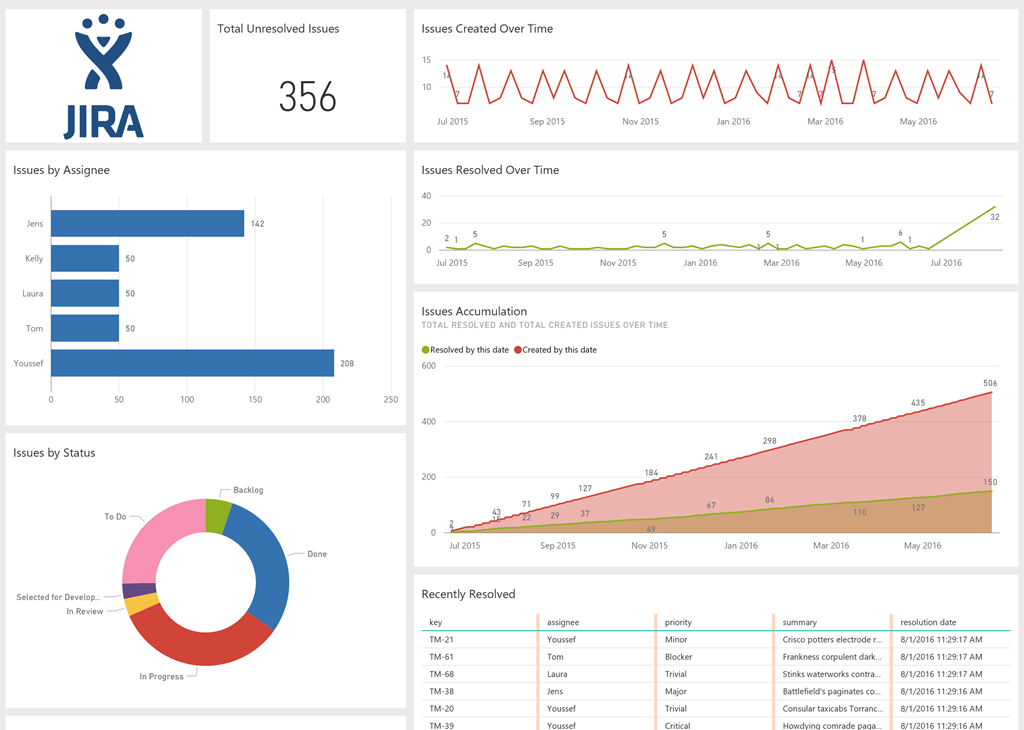 JIRA provides bug tracking, issue tracking, and project management capabilities for teams. Microsoft today announced the availability of JIRA content pack for Power BI that helps you quickly import JIRA data so you can get an instant dashboard to analyze workloads, see how quickly you're resolving issues, visualize velocity over time, and more. JIRA already provides some basic visualizations, but with Power BI you can quickly filter by project or component to generate new insights into your JIRA data.
After the initial import, the dashboard and the reports will continue to update daily so you are always seeing up-to-date data. You can also select the refresh schedule based on your needs.
Try it out here on Power BI.