Are you experiencing a black and white screen on your iPhone at random times? This glitch causes all colors to vanish from your device's screen, resulting in a dull view. If you find your iPhone stuck at this problem, worry not!
In this guide, you will find several effective troubleshooting methods to overcome this issue and bring your device back to its colorful mode.
Why is my iPhone screen suddenly black and white?
Some common causes behind the black and white screen occurring on your iPhone are as follows:
Software Glitches – Corrupted files or bugs within the operating system may be causing software glitches on your device.
Misconfigured Accessibility Settings – Another cause is unintentionally turning on specific Accessibility features such as the Grayscale or Display Zoom options. These features result in the black and white screen appearing on your iPhone for better visibility.
Hardware issues – Any issue with the internal components of your device can also cause your iPhone's display screen to malfunction.
1. Force Restart Your iPhone
Here's how you can force restart your device:
1. First, press the Volume Up button and release it.
2. Then, press the Volume Down button and release it.
3. After that, press and hold down the Side button until you see the Apple logo appear on your iPhone's screen.
2. Check Display & Text Size Settings
Another common fix is to check whether you've unintentionally enabled the Grayscale Color Filter which can cause a grayish effect to appear on your iPhone's screen. This can be done through the Accessibility Settings.
Follow the steps below to do so:
1. Start by launching the Settings app on your iPhone.
2. Then, go to Accessibility.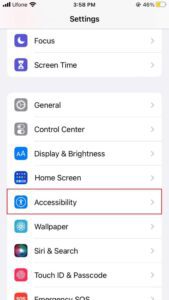 3. Select Display & Text Size.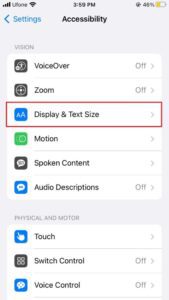 4. Scroll down and tap on Color Filters.
5. Make sure this feature is disabled. If not, switch off the toggle for Color Filters.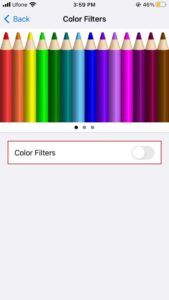 3. Check Zoom Settings
If your iPhone's screen turns black and white upon the activation of the Zoom feature, it's possible that you have set the Zoom Filter to Grayscale.
You can disable this filter by following the steps mentioned below:
1. Open the Settings app on your device.
2. From there, go to Accessibility.
3. Select Zoom.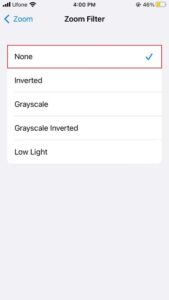 4. Now, make sure the Zoom Filter is set to None. if not, tap on Zoom Filter and select the None option.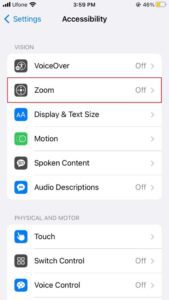 4. Restore Your iPhone via iTunes
Restoring your iPhone to factory settings using iTunes is another method to resolve the black and white issue you're facing. However, keep in mind that restoring your device will erase all of its data and settings and install the latest iOS version. So, it's best to back up your device before proceeding with this fix.
5. Contact Apple Support
If none of the solutions appear to solve the iPhone screen black and white issue, it's best to consider contacting Apple Support. They have trained experts and technicians that will look into your problem and provide a practical fix.
Conclusion
If your iPhone screen has suddenly turned black and white, it may be due to several reasons. However, with the help of the troubleshooting methods mentioned in this guide, you should be able to fix this common problem in no time.
You can bring color back to your iPhone by simply restarting your iPhone, tweaking a few Accessibility settings, or by restoring your iPhone to factory settings via iTunes.
You may also use the comments section below if you have any queries or other fixes regarding this issue.