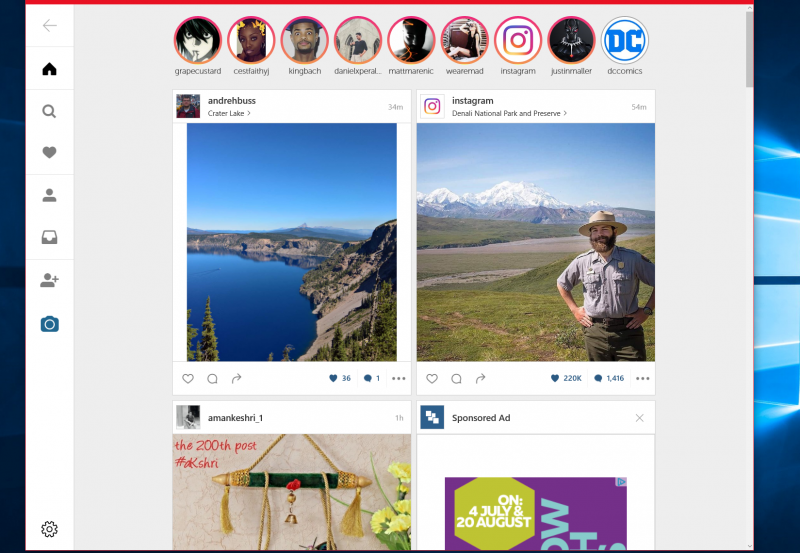 Even though Instagram has yet to update its Instagram app to support Instagram Stories, and Windows developer Rudy Huyn has yet to port his 6tag app to Windows 10 for x86 devices, users, Instagrammers on Windows tablets have a third option – InstaPic for Instagram.
The app which has been around for Windows 10 devices for a year or two, features an intuitive touch-centric design that works passably for desktop users as well, as well as allows users to upload and edit pictures on Instagram – albeit with a rudimentary filter set that pales when compared with 6tag and Instagram's official offering (still better than nothing).
This week the app received an update in the store allowing users to view – but not to upload – Instagram stories posted by users they follow.
For the uninitiated, Instagram stories are Facebook's attempt to ape Snapchat's Story feature on its own network. With Snapchat not being available on Windows devices, InstaPic is the best option for Windows Exclusive users to at least experience similar functionality on their platform of choice.
Gallery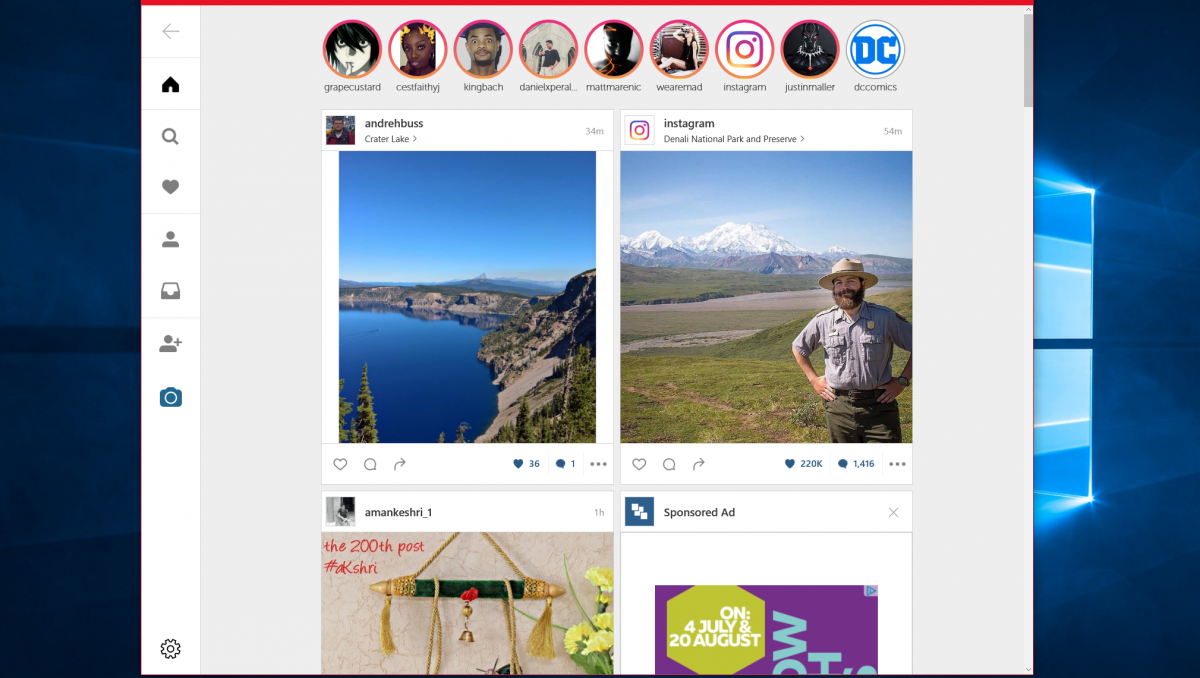 The app offers the following for Windows users:
Fluid and intuitive layout
Search for users, tags, and places
Like and comment on photos
Find and follow your facebook friends and address book contacts who are using Instagram
Send and receive private direct messages
Configure Multiple Instagram Accounts and switch between them seamlessly
Capture, Edit and Upload Photos
Download it from the Store link below:
Developer: APP LYF
Price: Free+