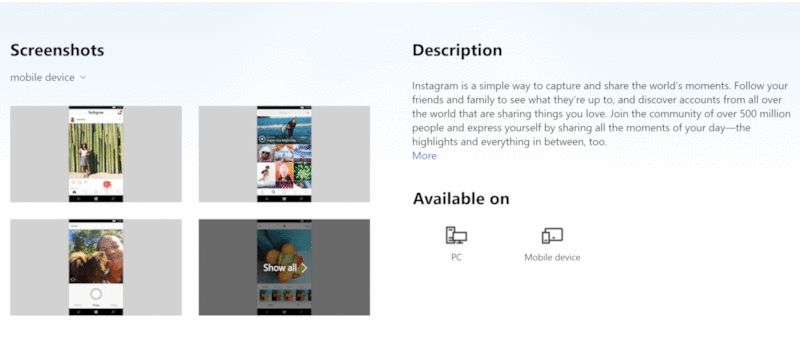 The Instagram app for Windows 10 had a recent update, and while it did not appear to bring much new, it appears the main effect was to remove Windows 10 Mobile handsets from the list of supported devices.
A reader has written saying:
Instagram for windows 10 mobile no longer in store

When I tried to reinstall Instagram I noticed that it was just available for pc it has been pulled for mobile
The store listing confirms this is a recent event, with the app available only a few days ago.
One silver lining is that the Instagram mobile website is pretty good on Edge, letting you post photos, use filters and even view stories, but clearly, given that a smartphone OS is defined by having 3rd party apps, the days when we can still call a Windows Phone a smartphone is becoming increasingly numbered.
Thanks, Uktash for the tip.