Here's our own analysis of today's major leak.
Below are 3 navigation-centred Windows Mobile devices, in the second being a dual GSM and CDMA device, a first for HTC. The Iolite has already been leaked earlier by eXpansys, so its likely this device will be announced at Mobile World Congress in February.  The Twin shares the same styling as the Iolite, implying the release will also be around the same time.  The Magnet is clearly a later model, so likely due sometime in H2 2009.
 
 The Topaz is clearly and updated HTC Touch Diamond and therefore only likely to appear on AT&T towards the end of the year. It should be released elsewhere by mid-year after the anniversary of the HTC Touch Diamond release in May 2008.  Of note is that the screen is clearly WVGA, which should go far to improve the typing experience on the device. Of note is that the Topaz and AT&T Topaz do not have 3.5mm headphone jacks, while the Topaz C clearly has.
 
The Cetrine bears the same styling as the Topaz C, but again lacks the headphone jack.
 
The Barium appears to be a slight refresh of the HTC Fuze for AT&T, and therefore due late this year.
 
 
The Jasper C appears similarly to be a Touch Pro refresh for Sprint, again likely due towards Q3 2009.
 
The Rhodium and Tungsten devices in CDMA and HSDPA versions appear to be the long awaited HTC Touch HD Pro. Of note is that there does not appear to be a 3.5 mm headphone jack on the device. The Touch Pro followed the Touch Diamond only by a few months, which suggests the HTC Touch HD Pro devices are also likely to come out very soon, making it another possible Mobile World Congress announcement.
 
The Maple, Willow and Cedar are Windows Mobile Standard devices.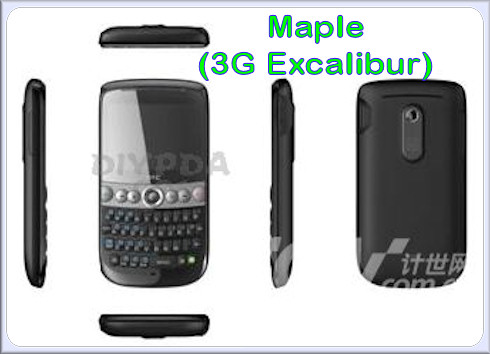 The Beryl is a low-cost handheld which updates the HTC Jade/HTC Touch Viva already released.  This means QVGA and likely EDGE.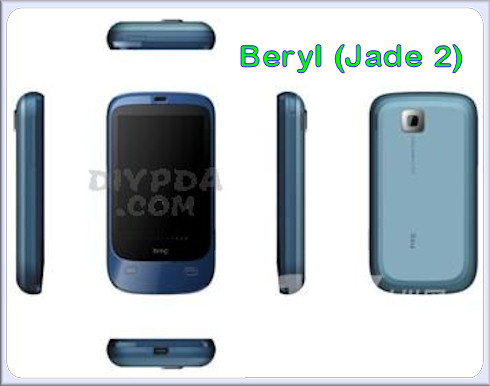 The Firestone and Whitestone are both 2 media centric devices, with large WVGA screens and 3.5 mm headphone jacks. The Whitestone is clearly more visual orientated, with its kickstand, suggesting it may possibly have a technology like mobile digital TV built-in.  The rather thick design suggests the same.
 
The Thoth is of course the Athena refresh.
 
 
Clearly the devices below are Android devices. On WMPoweruser.com, the less said the better, but one thing is clear – the rumours that 50% of HTC's line-up in 2009 will be Android devices is clearly false.