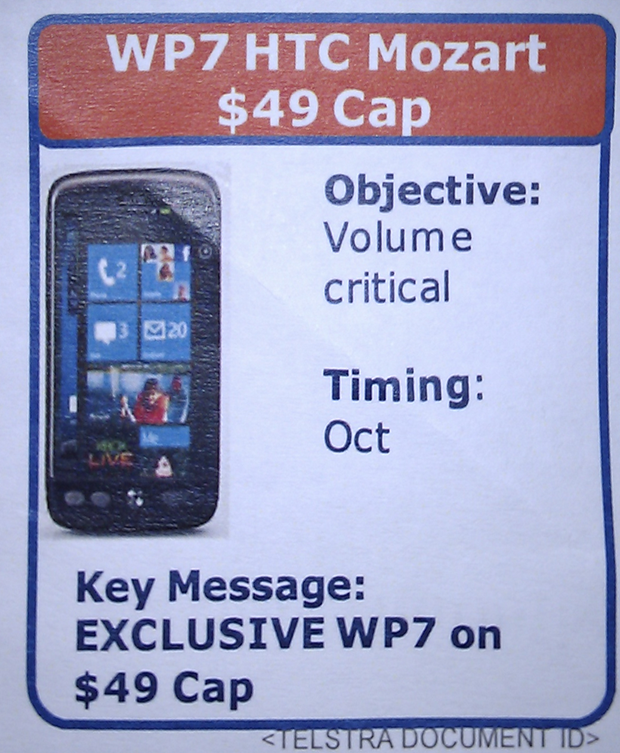 HTC Sales and Marketing Manager Anthony Petts has spoken to Australia's SmartHouse about Windows Phone 7 and their smartphone strategy.
Seeing Windows phone 7 as an addition avenue to grow revenue and market share he stated:
"I am 100% convinced that the new Windows 7 mobile will be a success in Australia, HTC is in an excellent position to benefit from the launch of this new OS which has been built from the ground up, as we are backing two strong operating systems with Android and the new Microsoft offering".
While the company has been doing very well with higher end devices in Australia, like the HTC HD2 and HTC Desire, the company's recent strategy is to attack the mid range volume part of the market, in a move that would set it up against Nokia, the worlds biggest smartphone and cellphone manufacturer.
"You have to give it to Microsoft, unlike Nokia with their Symbian operating system; Microsoft has bitten the bullet, ditched their old operating system and is now set to launch a new OS that we believe will be highly competitive".
"Symbian is an old operating system and it's proving much harder for Nokia to re position the brand in the current market. I am convinced 100% convinced that the new Windows Mobile will be highly successful and this will hurt Nokia".
The strategy may very well explain the HTC Mozart's decidedly mid-range styling, as even the June leak of Telstra's playbook showed the device to be aimed at the volume market with a low price.
Hopefully this also means we have not seen everything HTC has to offer yet on the Windows Phone 7 OS. Who knows, there may be a HD3 out there after all.     
Read more at Smarthouse.com.au here.