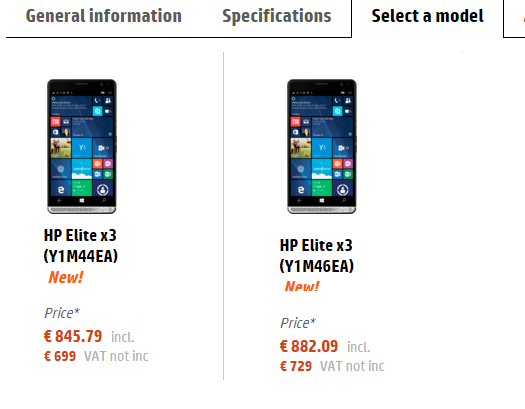 The HP Elie x3 is this year's most anticipated windows phone, but the handset promises to be an expensive high-end affair.
HP Spain has now posted the price list for the handset on their website. There is comes in a single and dual-SIM version, with the single-SIM handset costing 699 Euro (£582, $775) and the dual-SIM version costing 729 Euro (£607, $808).
Those prices are without VAT, with that rate varying around Europe, but often adding around 20%. With the Lumia 950 and 950 XL closer to half that price of the handset HP may have priced the device out of the range of consumers.
HP is also selling a wireless changer and screen protector on their Spanish website for 55 and 8 euro excl VAT respectively.
Has the high prices put you off purchasing these devices, or is it about right for an exclusive handset on what is rapidly becoming a very exclusive mobile OS? Let us know below.