Is Copilot the best AI companion out there? Help us find out by answering a couple of quick questions!
With the upcoming Anniversary Update for Windows 10, Microsoft is introducing a new feature for Windows 10 which will allow users to sync notifications from their Android or Windows 10 Mobile devices with their Windows 10 PC. Notification Syncing will allow users to respond to a notification if it supports Quick Reply on Android right from the Action Center. For example, when you get an SMS on your Android smartphone, you will be able to reply to that message right from the Windows 10 Action Center which is really useful. Windows 10 will also notify you when your phone has a low battery, and it'll also notify you  if miss any calls.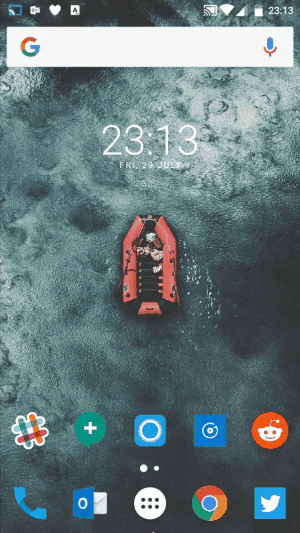 You are probably wondering how to enable this, right? Well, it's pretty easy. Firstly, you need to install Cortana on your Android smartphone. If you live in the United States, you can get Cortana for Android here — and if you live outside of the US, you can get Cortana from APKMirror here. Once Cortana is installed, login to your Microsoft Account (make sure you're logged into the same MSA on your PC). On the Cortana app, open the Settings and go to the Sync Notifications section. In the Sync Notification section, enable all the options. After that, Notification Syncing should be enabled for your Android smartphone. If you want to disable some app notifications from syncing, simply go to the Choose Which Apps To Sync section.
If notification syncing still doesn't work, you need to open Cortana and head over to Cortana's Settings on your Windows 10 PC. Scroll down, and you will see a "Send notification between devices" section — make sure that is enabled. After that click on the "Edit sync settings" button and go to the Notification Syncing settings. Once you are there, find your Android phone and make sure it is enabled. You can also control which app notifications you want to see on your PC from your Android phone in that section, which is pretty useful.
What about Windows 10 Mobile?
If you are a Windows 10 Mobile user, it's very easy to enable notification syncing on a Windows Phone too. On your Windows 10 Mobile device, open up Cortana and navigate to Cortana Settings. Once you are in Cortana Settings, scroll down and you'll see the "Send notification between devices" section — just like Windows 10 PCs, enable that toggle and go to the Edit Sync settings to be able to customize Notification Syncing.
What about iOS?
Unfortunately, Notification Syncing isn't available for the iPhone just yet. Microsoft does have Cortana on the iPhone, but Cortana doesn't support Notification Syncing on iOS just yet. It isn't yet known if Microsoft plans to bring this feature in the near-future, but for now, you won't be able to sync notifications if you own an iPhone.
---
Notification Syncing is a pretty awesome feature in Windows 10, and it's one of the major new additions in the Anniversary Update. Keep in mind that you won't be able to try it out right now if you are on an older version of Windows 10, and you will need to be on the Anniversary Update to be able to use this awesome feature. In case you don't know, Anniversary Update will be available on August 2 to existing Windwos 10 users as a free upgrade, and you will be able to use Notification Syncing once you have the update installed.