How To Get Rid of "Suggested for You" on Facebook
4 min. read
Updated October 10th, 2023
Published October 10th, 2023
---
Readers help support MSPoweruser. When you make a purchase using links on our site, we may earn an affiliate commission.
Read the affiliate disclosure page to find out how can you help MSPoweruser effortlessly and without spending any money. Read more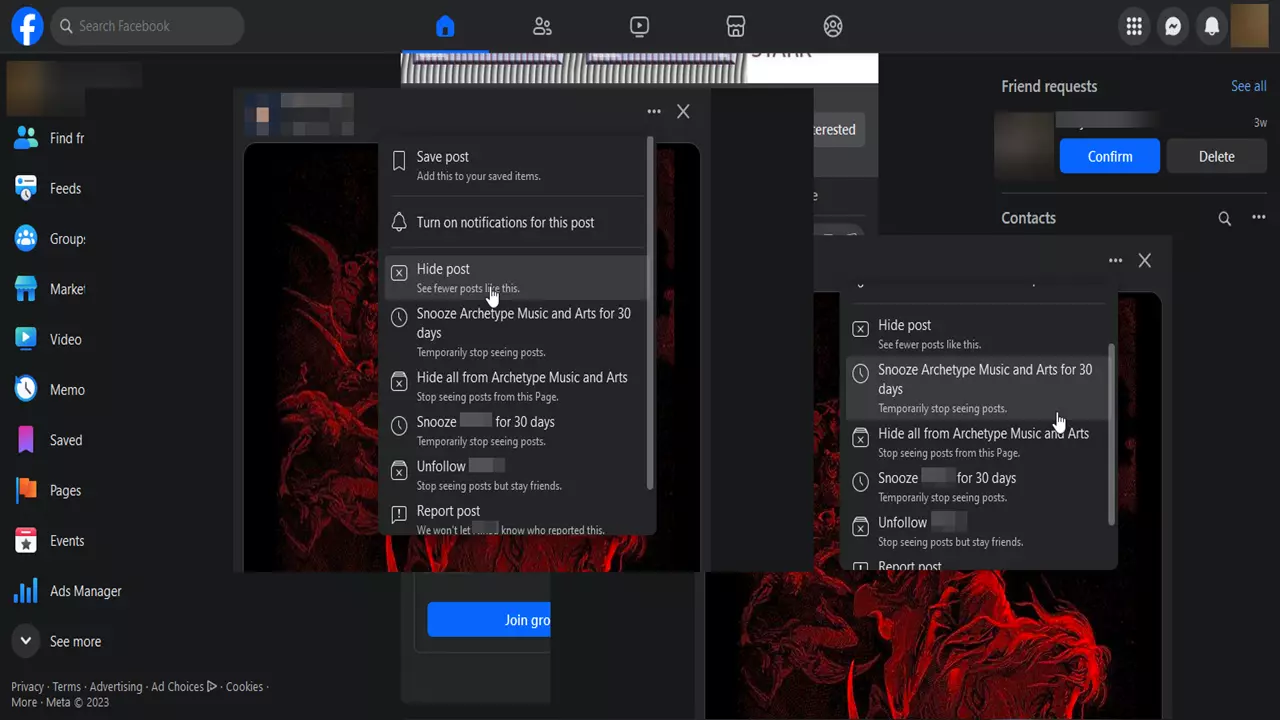 Wondering how to get rid of "Suggested for You" on Facebook? As a regular user, I've often encountered these posts. While they did introduce me to new content, usually they're repetitive, irrelevant, or just plain annoying.
So, if you're looking to declutter your feed, you're in the right place. In this guide, I'll walk you through the steps to remove these pesky suggestions. Let's go!
What is "Suggested for You" on Facebook?
Before diving into the solutions, let me explain why Facebook provides these suggestions.
Basically, the platform's algorithm curates content based on your interactions, likes, and searches. The "Suggested for You" feature aims to introduce users to new content, pages, or groups that align with their interests. Its main goal is to keep you engaged on the platform for a longer time, so it can increase ad visibility and revenue.
However, not every suggestion hits the mark, leading many users to seek ways to remove or reduce these prompts.
How To Get Rid of "Suggested for You" on Facebook?
Below, I'll show you how to minimize suggested posts on your feed, starting with the easiest and most effective solutions:
1. Adjust Your Ad Settings
You can take control over your suggested posts and ads by adjusting your related account settings:
1. Log in to your Facebook account.
2. Click on your icon located at the top right corner.
3. Select "Settings & Privacy" from the dropdown menu, then click on "Settings."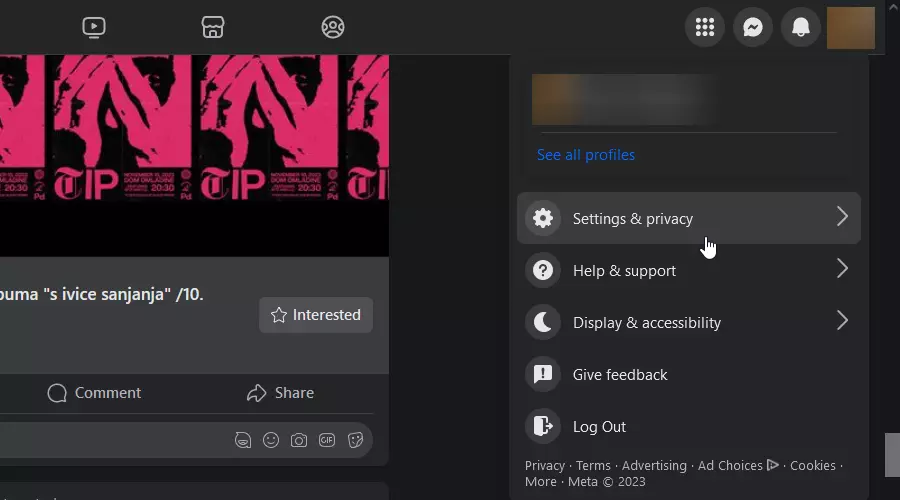 4. On the left side in the Accounts Center section, click on "Ad preferences."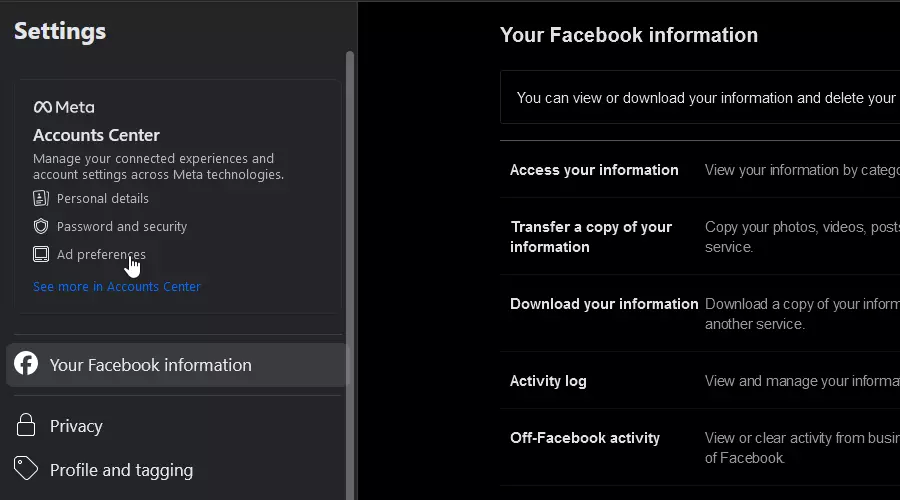 5. Now, click on "Ad settings."
6. Under "Ad settings," find "Activity information from ad partners."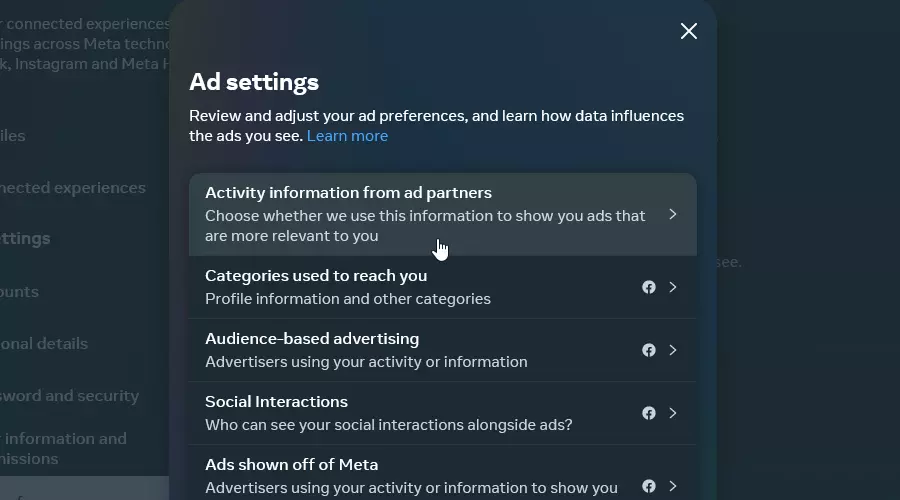 7. Choose "No, don't make my ads more relevant by using this information." This will prevent Facebook from using external data for curating ads and suggestions.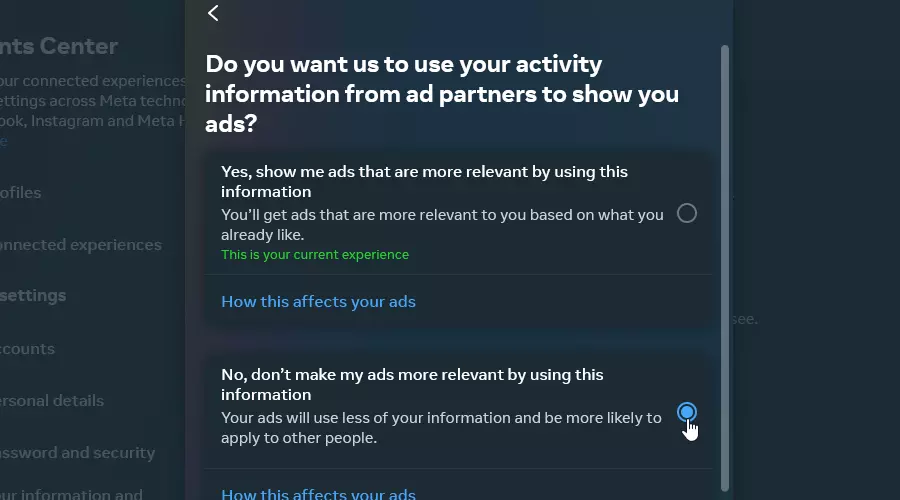 2. Use "Hide post"
Follow these steps to control "Suggested for You" recommendations:
1. Navigate to a "Suggested for You" post on your feed that isn't relevant to your interests.
2. Locate the three-dot icon (ellipsis) at the top right of the post and click on it.
3. Choose "Hide post" to prevent similar content from appearing in your suggestions.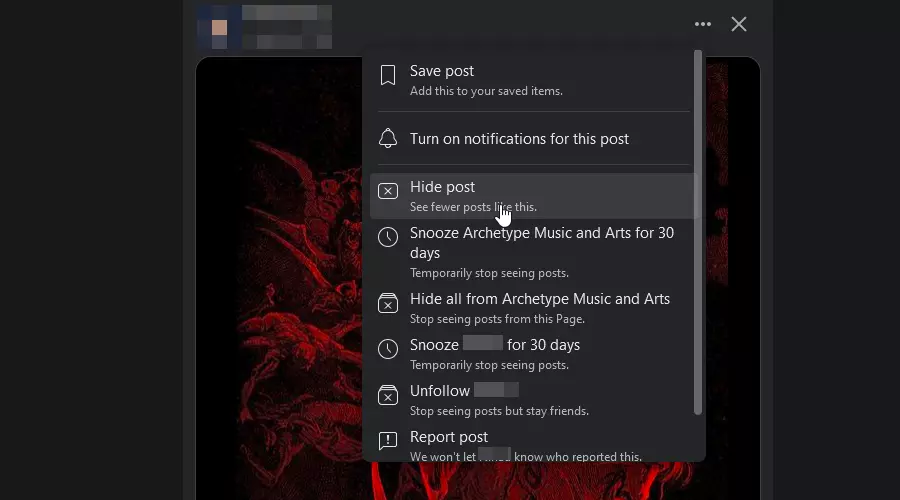 By consistently tailoring these settings, you can personalize your Facebook browsing experience.
3. Limit Interactions
I recommend you be selective about your interactions on Facebook. The platform gathers data based on what you like, share, or comment on. This, in turn, influences the suggestions you receive.
4. Snooze or Block Specific Accounts
For a temporary halt on posts from a particular account, select "Snooze [Account Name] for 30 days." Additionally, to permanently block posts from an account, you can choose "Hide all from [Account Name]."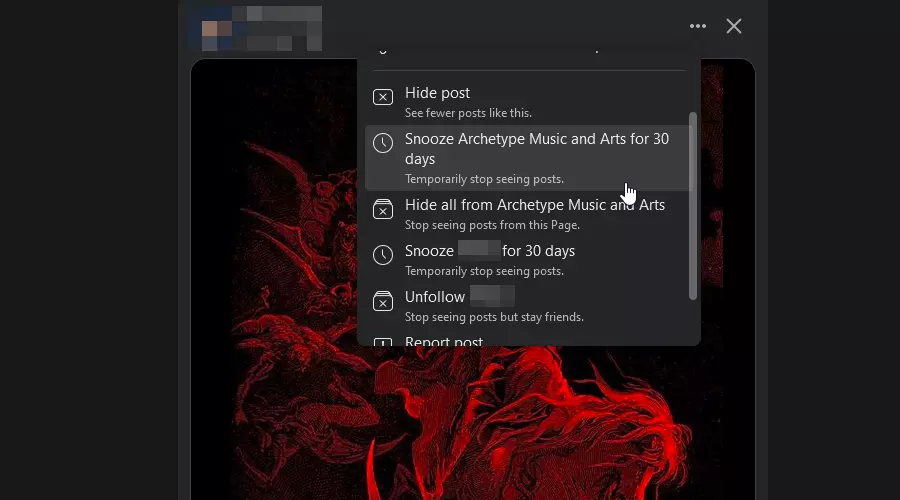 5. Influence the Suggestions
In my experience, the best strategy in the long run is to engage with posts and videos that genuinely interest you. You should avoid interactions with content you wouldn't want to see again.
I recommend you:
Refrain from interacting with too many "Suggested For You" posts.
Clean up your following list. Unfollow pages or groups posting content you'd rather not see.
Disable Facebook's access to your location to prevent location-based suggestions.
Note: You might be tempted to use third-party extensions, but you shouldn't.
Here's why:
Using any third-party extension violates Facebook's terms and conditions.
They might collect sensitive information, posing a severe security threat.
Their use can interfere with Facebook's source code, leading to countless issues on the platform.
Why Can't You Turn Off "Suggested for You" Content on Facebook?
You can't turn off suggested content on Facebook because it wants to keep you longer on the app. Simply put, its algorithm aims to keep users engaged for as long as possible.
The greater the engagement, the more revenue the business will generate. So, these suggestions were introduced to help the algorithm show users more interesting posts, encouraging them to spend more time scrolling.
How To See Relevant Content in the "Suggested for You" Section
To ensure your "Suggested for You" section is full of stuff that actually interests you, here are a few dos and don'ts:
Don't engage with posts you don't want to see as suggestions, even negatively.
If irrelevant content appears multiple times, even after hiding it, it's best to unfollow or block that Facebook page.
Leave groups that share content against your values.
Conclusion
Admittedly, Facebook suggestions can be quite annoying. But now you know how to get rid of "Suggested for You" on Facebook.
If you follow the tips discussed above, you'll be able to tailor your feed to your liking. While you can't completely eliminate these posts, you can significantly influence what appears on your feed. So, use these tools and settings to your advantage!
Feel free to share your experiences in the comments below.