There is no need to download the PC Health Check App for Windows 11. It is already present in your Windows 10 OS. This app aims to do a comprehensive eligibility check of your computer to see if it meets all the minimum requirements to install the Windows 11 OS.
How to run PC Health Check App
Locate the "Type here to search" box on your Windows 10 Taskbar. Type or copy-paste the following: PC Health Check. When the window below opens, click on the PC Health Check App.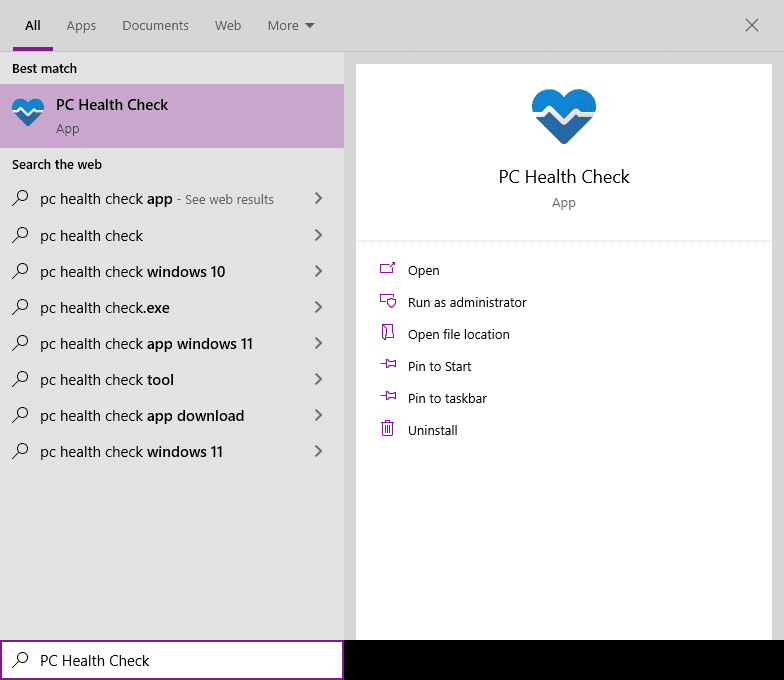 When you click on the PC Health Check App, the window for the app will open up. This window will display the amount of Ram, amount of storage memory, and the age of your PC on the left-hand side. Other options include  "Introducing Windows 11," where you can check if your PC meets all the requirements for a free upgrade to Windows 11 OS. After that, you have the following:
Backup & Sync – to backup and sync your data.
Windows Update –  displays the last update check, whether your Windows OS is fully updated, and the version of the Windows OS.
Storage Capacity – Displays the percentage of storage drive used and the free space left.
Startup Time – Displays the time to start up your computer. This time depends on the apps installed, processor speed, ram, and storage.
Now, click on "Check now." That will result in the pop-up of another window which will show if your PC meets all the requirements for upgrading to the Windows 11 operating system. In my case, I got the following message: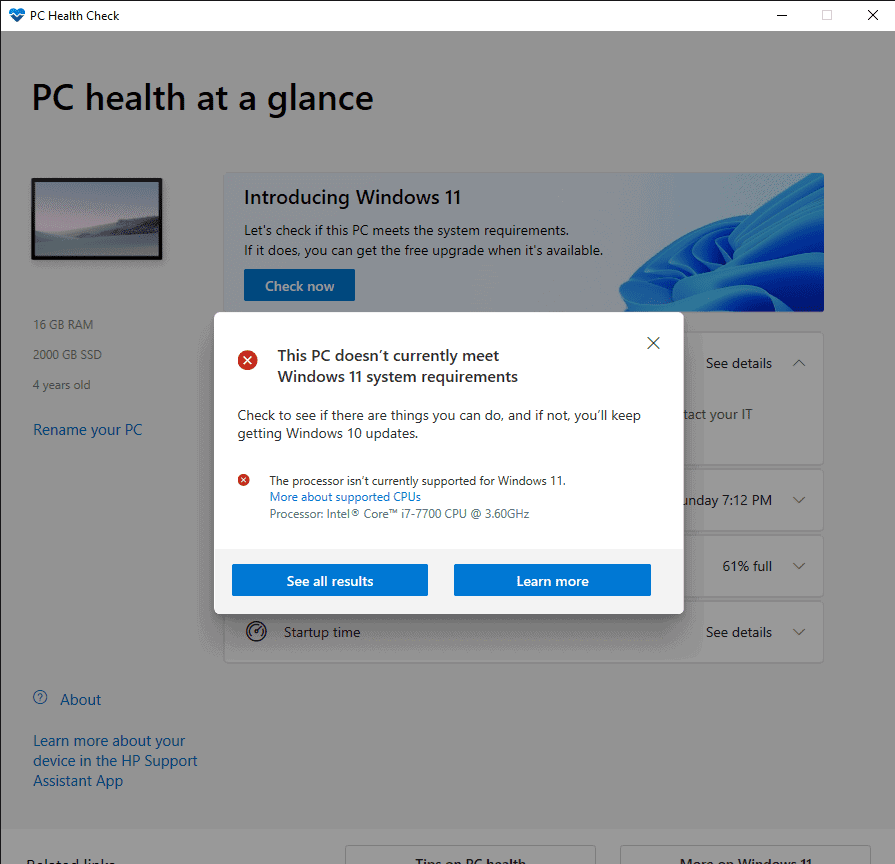 After the new window pops up and shows you the results, you have two options. The first option is "See all results," and the second is "Learn more."  When you click on the "See all results," you will see the detail of the requirements your PC failed or passed needed for the upgrade.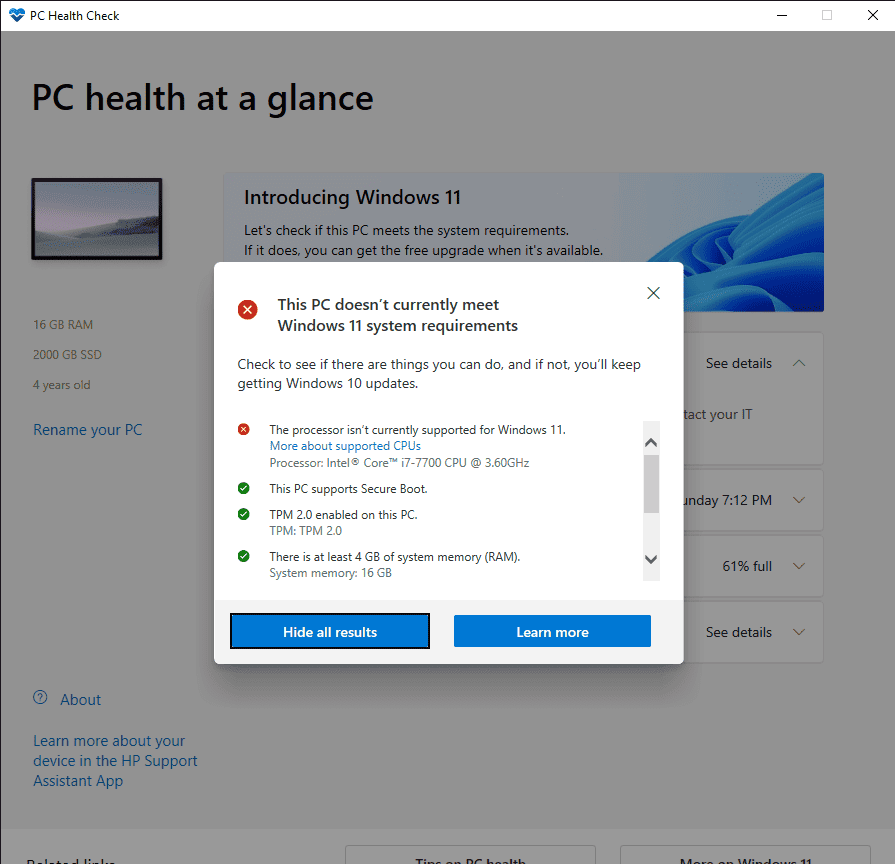 If you click on the "Learn more" option, a www.microsoft.com website page will open up with the following message: