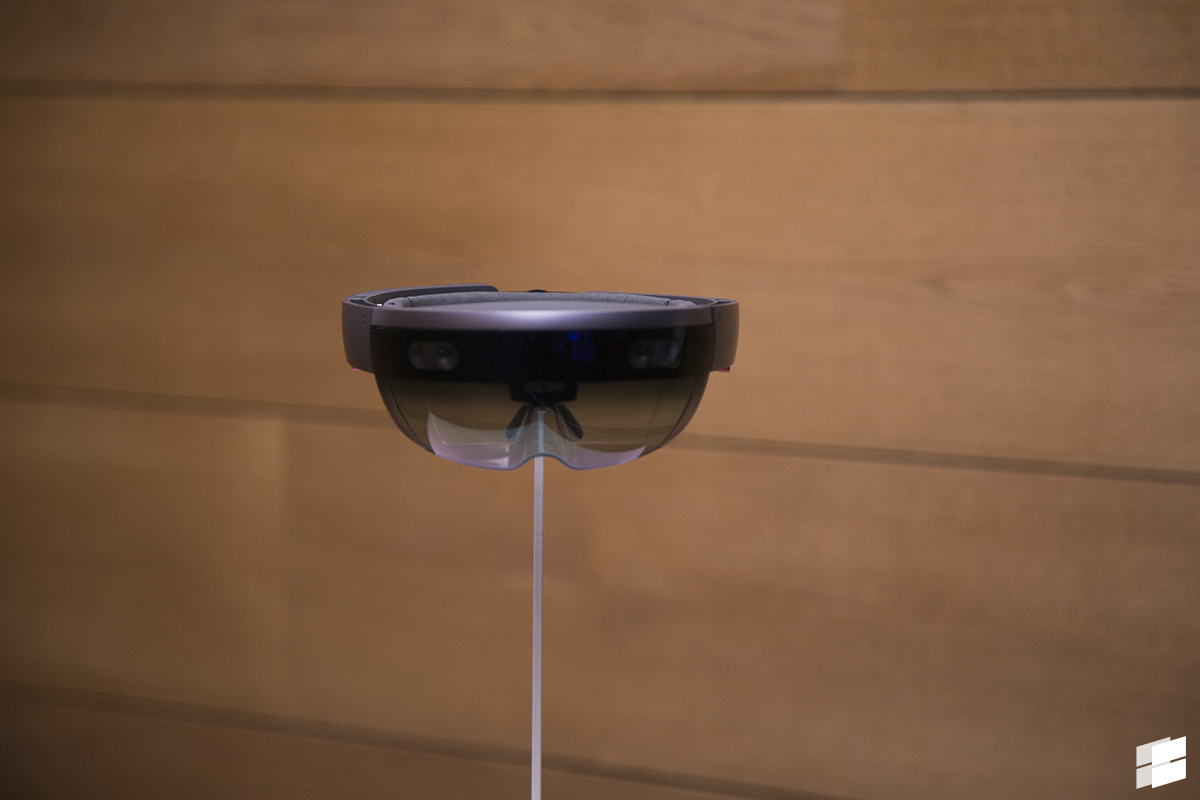 Today Microsoft has announced a new phase in their Mixed Reality game plan by expanding distribution of their HoloLens headset to 6 new countries. Augmented Reality developers and enthusiasts can now pre-order the device in Australia, France, Germany, Ireland, New Zealand and the United Kingdom, with devices starting to ship in late November.
And despite the $3000 price tag (pricing internationally will be largely in line with the straight exchange rate) Microsoft expects there will be plenty of takers, saying that HoloLens was experiencing tremendous excitement and interest from developers and commercial customers and partners around the globe.
"Since the launch of Microsoft HoloLens, we have seen really passionate developers and world-class companies develop groundbreaking computing experiences — experiences only possible on HoloLens" said Alex Kipman, technical fellow, Microsoft Windows and Devices Group. "When we set out to pioneer the mixed-reality category, we knew that many of the best innovations would be discovered when others got their hands on the technology. It has been quite inspiring to see what our partners have built and what individual developers have created. Together, we have only scratched the surface for what mixed reality can do. I can't wait to see what happens next as we welcome these new countries to our holographic landscape."
We have already seen some interesting applications of the technology by NASA, Thyssen Krupp and Lowe's Home Improvements, which allowed buyers to remodel their kitchen virtually while tapping into Microsoft's artificial intelligence cloud services.
Microsoft's HoloLens has however also attracted such technology companies like SAAB and giants like Airbus. Inger Lawes, Saab Australia's Mixed Reality Applications Program Head called the technology "transformational" and said they had significant interest from a diverse range of industries such as healthcare and mining, keen to see how mixed reality can add value to their business.
Airbus is already deploying HoloLens in their products and processes and said "Following our co-development with Microsoft teams, the device is concretely being tested and challenged in various environments across the company to understand if the technology will meet our business expectations. It is a very exciting phase, and we are looking forward to sharing concrete results based on our investigation."
Case Western Reserve University's Mark Griswold, faculty director for Case Western Reserve's Interactive Commons  felt the headset allowed lecturers to "engage students in unprecedented ways,"  and predicted the device will be as common in student backpacks as laptops and smartphones, which seems to agree with the IDC's assessment, who predicts  that worldwide revenues for the augmented reality and virtual reality market will grow from $5.2 billion in 2016 to more than $162 billion in 2020.
Of course Microsoft is not expecting to carry this market on its own, with numerous 3rd party headsets expected at the end of 2017 running Microsoft's Windows Holographic OS, which will be able to use all the Universal Windows Platform apps developed for the HoloLens on their devices also, with Microsoft creating a ready-made ecosystem for their OEMs.
If you can't wait for those devices the Microsoft HoloLens is now available to preorder exclusively from the Microsoft Store in Australia, France, Germany, Ireland, New Zealand and the United Kingdom, with headsets starting to ship in late November. Find it in the Store here.