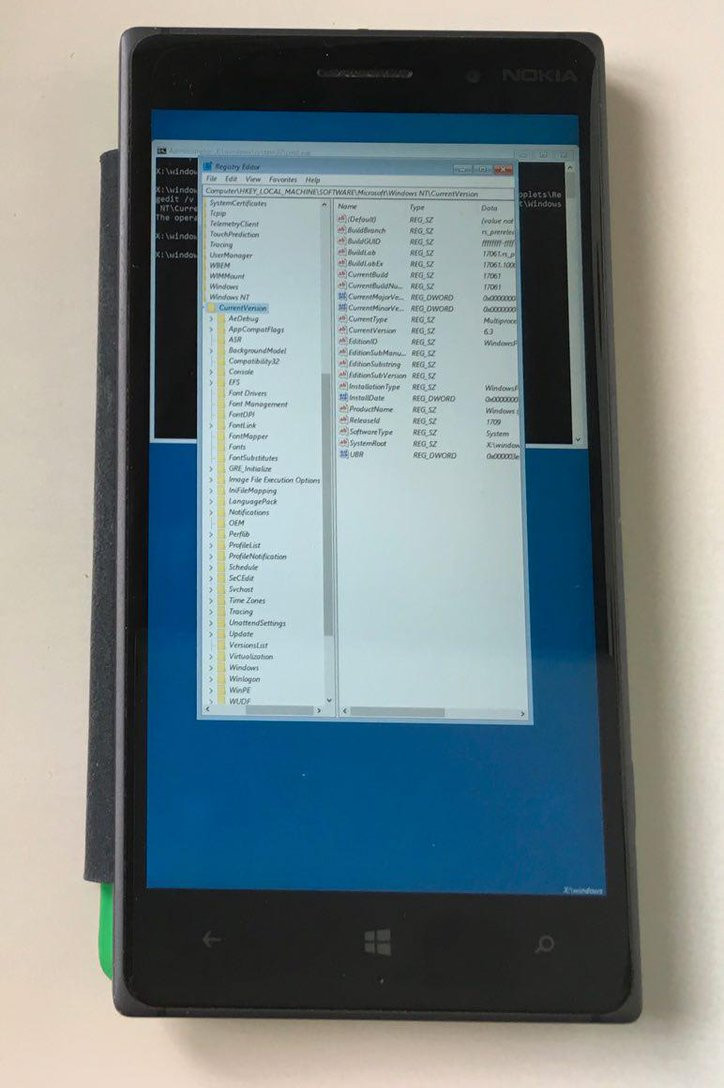 The recent release of Windows Phone Internals 2.3 allows Windows Phone users to upload any ROM to any Lumia Windows Phone, and while some expected we would see Android as the first target, Windows Phone enthusiasts have hewed closer to home and started trying to load different versions of desktop Windows on the handsets.
Gustave M. from insidewindows.net first experimented with Windows RT on is Lumia 1520, which was ironic for replacing one dead operating system with another.
Another developer, Blaze, did the same on his Lumia 950.
Gustave however soon moved on to bigger and brighter things and appears to have loaded full Windows 10 for ARM on his Lumia 1520.
At the moment things are bit rough, with the touchscreen not working, meaning the feat is more a tech demo than anything useful or usable.
For those who always wanted full Windows 10 on their handset, however, it does keep the dream alive, and with Windows Phone Internals 2.3 being downloaded more than 10,000 times there seems to be more than 1 Windows Phone enthusiast left.
Follow Gustave's progress at his twitter account here.
Via WindowsLatest