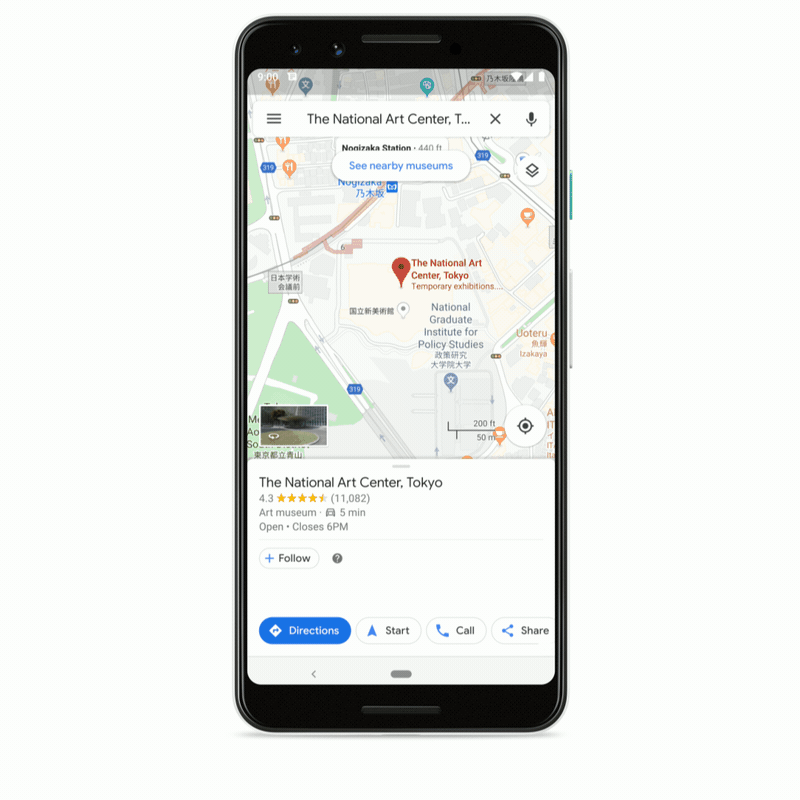 Google Maps has become an indispensable tool for travelers. Google Maps now helps users in searching for hotels, getting directions, knowing about nearby restaurants the locals recommend, finding transit timings and more. Today, Google Maps announced a new feature that will help you when travelling to locations where you don't speak the local language. By taking advantage of the power of Google Translate, Google Maps is adding a new translator feature that will allow your phone to speak out a place's name and address in the local lingo.
Simply tap the new speaker button next to the place name or address, and Google Maps will say it out loud. To have a long conversation, Google Maps will quickly link you to the Google Translate app.
Google is rolling out this new feature to Android and iOS devices this month with support for 50 languages at launch.
Source: Google