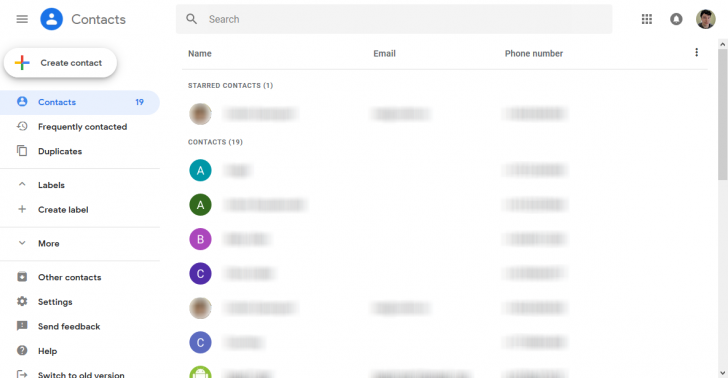 Google launched a Material Design variant of its Contacts web app in 2015, and now the firm has refreshed it with its new Google theme and is moving it out of preview shortly.
In a blog post (and an email sent to G Suite subscribers), Google has indicated that it will banish the older contacts web app by February of 2019.
We haven't been told about the timeline for non-G Suite users, but it is very likely that Google is working on the same schedule for consumers.
In any case, by January 15, 2019, Google will begin offering the new contacts by default, users will be able to opt out, but just for a month. By February 15, there would be no more option to revert. Google will be turning off the old version completely.
For what it's worth, Google's contacts web app is an excellent management app with Gmail integration. It doesn't quite have all the bells and whistles Microsoft's redesigned Outlook contacts app does, but one can argue it hardly needs them.
---
Source: Google, via Android Police