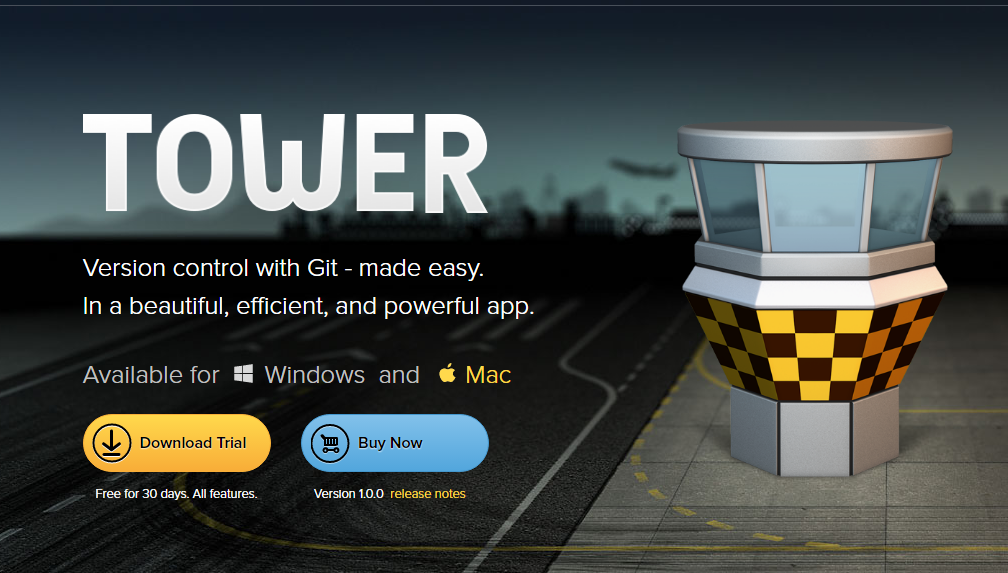 More than a month ago, popular Git client Tower launched its Windows app in a public beta. Today, the app is coming out of beta and users can try it out on their Windows PC right now. Tower is a very good alternative to some of the other Git clients out there, as it provides a lot of features and power in one simple user interface. Here are some of the features of Tower on Windows:
Clear Interface – Streamlined, tried & tested workflows and a beautiful design.
Performance – Fast. Lean. Responsive.
Open Multiple Repos – Open and work with multiple repos simultaneously.
Services Manager – Clone your GitHub / Bitbucket / Visual Studio repos with a single click.
Conflict Wizard – Solve merge conflicts with ease. Goodbye fear. Hello confidence.
git-flow Support – Use the popular "git-flow" branching model right from within Tower.
Open Quickly – Find & open repositories lightning-fast – without touching the mouse.
Searching & Filtering – A powerful search feature helps you find what you're looking for.
Repository Manager – Lean and simple local repository bookmarks.
Always Up-to-Date – New remote changes are fetched automatically in the background.
Unsynced Commits – Instantly see which commits haven't been pushed or pulled, yet.
Details for Everything – See all details about Stashes, Remotes, and Submodules quicker than ever.
Cloning Queue – Cloning repositories happens in the background – so you can continue working.
Faster Committing – The commit dialog is integrated into the working copy view for faster access.
Tower isn't a free app, unfortunately — the app costs $79 but there's a free trial for 30 days which lets you try out all the features of the app. If you are interested, you can know more about it here.