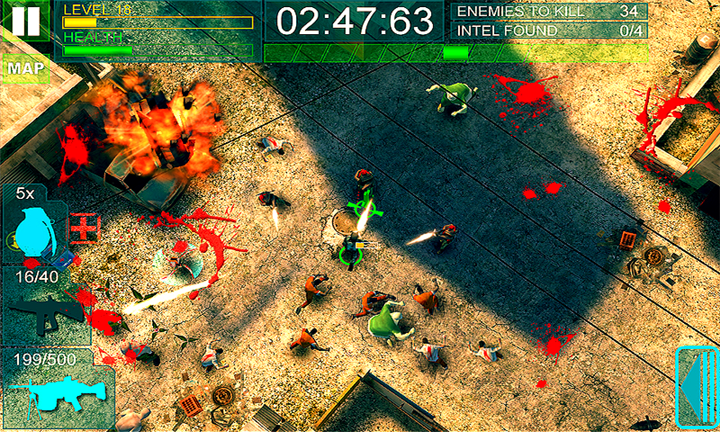 Play a top-down shooter for only $0.99!
Overall Score: 4/5
This game is simply "good" overall! It's worth checking out.
Gameplay: 4/5
In this top-down shooter, you control a single character by tapping on the screen to tell him where to move. To shoot enemies, you simply slide your finger over the enemies you want killed, and the character will auto-kill them. It sounds a little boring, but it's actually quite action-packed, since you'll constantly have to be moving away from enemies while shooting them, and you'll really have to stay on your game. It also has some great elements like "skill shot" and good variety of missions.
Presentation: 4/5
The game isn't visually outstanding, but it looks pretty good. Sound effects are good too.
Lasting Value: 4/5
Everything about this game can be described as "good", including the lasting value. It does nothing spectacular here, but it should last you about 4 hours.
Title: Extraction
Price: $0.99
Publisher: Electronic Arts